Revolutionizing your DEI Strategy: A New Tool to Measure your Impact
Julie O'Mara and Dr. Joel A. Brown, Esq., CLC. present the updated Global Diversity, Equity and Inclusion Benchmarks, a key tool for DEI
About this event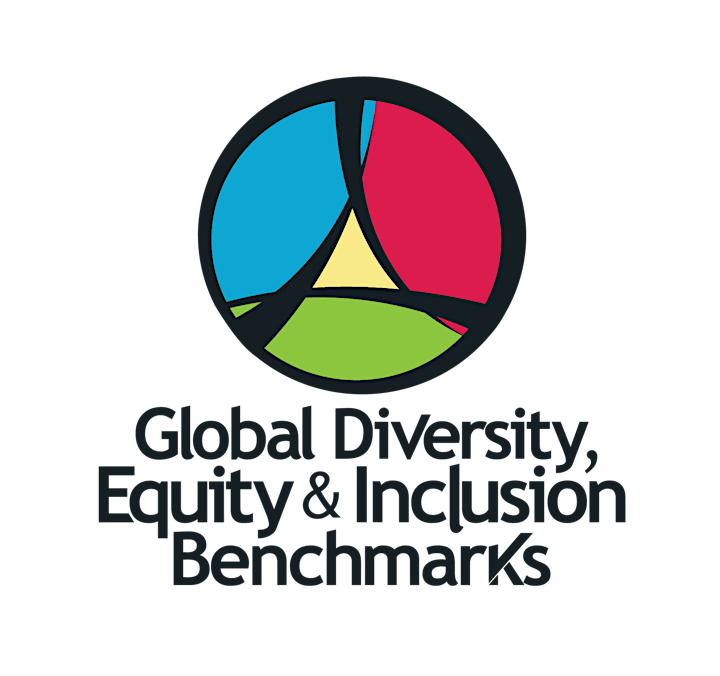 As many organizations expand their DEI strategy, many have critical questions:
How does an organization know if its diversity, equity, and inclusion (DEI) strategies will show results in today's sometimes contentious multicultural climate?
How should systemic racism and other issues be addressed?
What does "success" look like?
How can progress be measured?
Why does measurement and standardization of DEI efforts even matter?
Introducing the 4th Edition of the Global Diversity, Equity, and Inclusion Benchmarks(GDEIB), housed and distributed by the Centre for Global Inclusion! The GDEIB leverages the knowledge and experience from 112 experts from organizations of all sizes, types, industries, sectors, and world regions, to provide 275 benchmarks to help organizations categorize and measure progress in all of their DEI efforts.
On December 10th, GDEIB co-author Julie O'Mara, and Dr. Joel A. Brown, Esq., CLC. of Pneumos LLC will join Stanton Adams and the Diversity Institute to present the newest edition, and discuss benefits of implementing this revolutionary strategy as a part of every DEI program.
The event will take place via Zoom from 9-10:30am CST and include:
The business case for measurement and standardization in the DEI industry
An overview of the history of the GDEIB, including its development and research-backed strategy
A complete overview about what's new in the 4th edition of the GDEIB
Case studies from organizations who have used the GDEIB to transform their DEI strategy
Q+A with Julie O'Mara
Guest Speakers:
Julie is coauthor of the GDEIB and member of the Board of Directors of The Centre for Global Inclusion (https://centreforglobalinclusion.org/). She is also president of O'Mara and Associates, an organization development consulting firm. Although retired from consulting, she is an Authorized Partner for Wiley's DiSC® and Five Behaviors products, available through her firm. She specialized in leadership and managing diversity and inclusion and is considered a pioneer for her work having been engaged in numerous successful initiatives with major clients.
She has received several awards, including named to the Economists Global Diversity List 2015; a Diversity Legacy Leader by The Forum on Workplace Inclusion; Pioneer of Diversity by the Diversity Journal; ASTD's Torch Award for outstanding service; the ASTD Women's Network Professional Leadership Development Award; the Honored Instructor award for outstanding service from the University of California Extension, Berkeley; Ben Bostic Trainer of the Year Award from ASTD's Multicultural Network; and ASTD's Valuing Differences Award.
Julie lives in Las Vegas, Nevada, US, has a grown son, and two grandchildren.
Dr. Joel A. Brown is the Chief Visionary Officer of Pneumos LLC, a management consulting and coaching company based in San Francisco, USA, specializing in cultural intelligence, leadership, change management, and strategic storytelling. As a change agent, Joel works strategically with organizational leaders to cultivate innovative, creative, and adaptive environments where the cultural genius of everyone can be harnessed and leveraged successfully. In particular, Joel works with organizational clients to foster psychological safety, healing, belonging, and transformation. His work spans 5 continents. His mission is to facilitate liberation for every global citizen.
Best known for his critical analysis, creativity, humor, and his ability to build consensus, Joel has partnered with Fortune 500 Companies, non-profit organizations, and government agencies to help them achieve sustained growth and organizational breakthroughs. His clients have ranged from LinkedIn to the United Nations, and his "sweet spots" have included men's leadership, LGBT inclusion, interpersonal dialogue, and intercultural communication.
Meet your Co-hosts:
Cecilia Stanton Adams
Cecilia is a sociologist and entrepreneur committed to creating innovative approaches to strengthening leadership development and diversity efforts. She is most noted for her ability to foster paradigm shifts, change behavior, and empower individuals, teams, and communities. She is an award-winning trainer and was recognized for outstanding research on unconscious bias by the American Psychological Association.
​Stanton Adams is a visionary leader with more than 15 years of experience as a strategic diversity expert. She has worked with educational institutions, nonprofits, government agencies, and corporations in developing and executing strategic diversity initiatives.
Malissa Adams
Malissa is a racial equity expert with a passion for coaching leaders. She was born and raised in Brooklyn, NY where she was inspired by her parents to pursue a career in the nonprofit industry. She has made a positive impact in the Twin Cities community by coaching and training others in DEIB (Diversity, Equity, Inclusion, and Belonging. She is most noted for implementing collaborative, community-designed solutions for housing homeless Minnesotans.
​​With over 15 years of experience in operations management and organizational development in the public and private sectors, Adams understands how to motivate others and be an effective liaison between organizations and members of under-served communities.
Organizer of Revolutionizing your DEI Strategy: A New Tool to Measure your Impact
Stanton Adams & The  Diversity Institute aims to bring quality cultural competency programming to local communities to meet the needs of changing demographics. Classes are built on a foundation of research and best practices within the fields of psychology, sociology, and business.
Stanton Adams & The  Diversity Institute are the most reliable, high-quality source for business and professional development, strategic planning, and implementation. Our mission is to help clients develop the strategy, motivation, and accountability required to succeed in their industry.  With our strategies and planning techniques, your organization can maximize its profitability by leveraging the diversity of your greatest asset...Your People.
For more information contact
info@thediversityinstitute.org