Revolutionary War Cherokee Chief Attakullakulla Visits Charlotte
Description
The Mecklenburg chapter, Sons of the American Revolution, welcomes Attakullakulla, Peace Chief of the Cherokee Nation from about 1754 until his death (ca.1780-1783). He was called the "most important Indian of his day." He was trained to become a leader among the Cherokee people.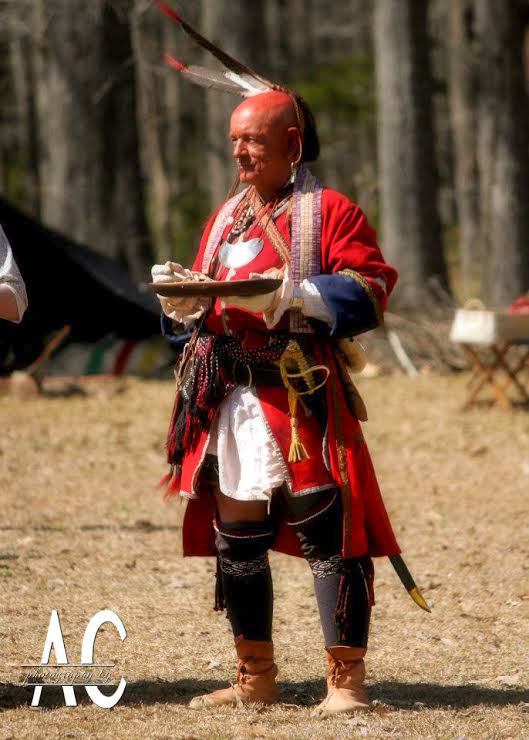 Full dinner and show begins at 6:00pm on Thursday, September 14, 2017 at the Charlotte Executive Park Hilton.
Attakullakulla is portrayed magnificently by Captain Robert K. Rambo (USA, Ret.), who earned his BA (History) from the Virginia Military Institute, his teacher certification (History) at UVAWise, and his M.A. (US History Cherokee Studies Program) at Western Carolina University. His research centered on Attakullakulla during the 18th century.
Admission is required. Adult tickets are $27 each and children are $15 each. Group tables of 8 (eight adults) can be reserved. Contact Jay Joyce at 704-526-9548 or email jay@mecklenburgsar.org for group reservations. This show will sell out. Get your tickets early!