Eventinformationen
Veranstaltungsort
Spitzmühle
Spitzmühlenweg 2
15344 Strausberg
Germany
The art of R/evolutionary R/elating and Radical Intimacy: Learn how to heal and release your past, and to arrive in the present
Zu diesem Event
Join us for two and half days where we will learn and practice the art of R/evolutionary R/elating and Radical Intimacy. Learn how to heal and release your past, and to arrive, with others, in the present… sharing authenticity, honesty, transformational intimacy, and deep, soulful connection. Learn to ask for everything you want, and be a real gift to others. Learn to live a life of love, passion, and purpose.
Let's face it, we all yearn to give and receive love. We want richer relationships, deeper friendships, more closeness and community in our lives. We may even notice, in some quiet moments… that we're dogged by a nagging sense of separateness.
And yet, when we look closely, we find that we, ourselves, are sabotaging the connection we want — with our own defensive conditioning, our old patterns of fear, dependency, and blame. We find that we are hiding from each other, fighting with each other.
How are we to drop this rusty armor so that we may, at last, see each other clearly… hold each other closely? I want to share with you a way I've learned to do just that.
Heal close relationships, with full-body forgiveness
Let go of shame, fear, attachment to approval
Open-heartedly share yourself and help others to do the same
Be completely and compassionately honest
Go beyond blame and use conflict creatively
Ask for everything you want, offer your gifts, and expand your ability to give and receive
Create deeper love, connection, and intimacy
Specifically, this intensive workshop will focus on the following:
Beyond Hiding & Fighting
How and why we hide from each other, thus blocking the connection we crave
Why and how we get lost in our minds, thus losing touch with reality and each other
The main cause of all unproductive conflict… and how to solve it!
How to use communication in a radical, new way, to support a new way of being together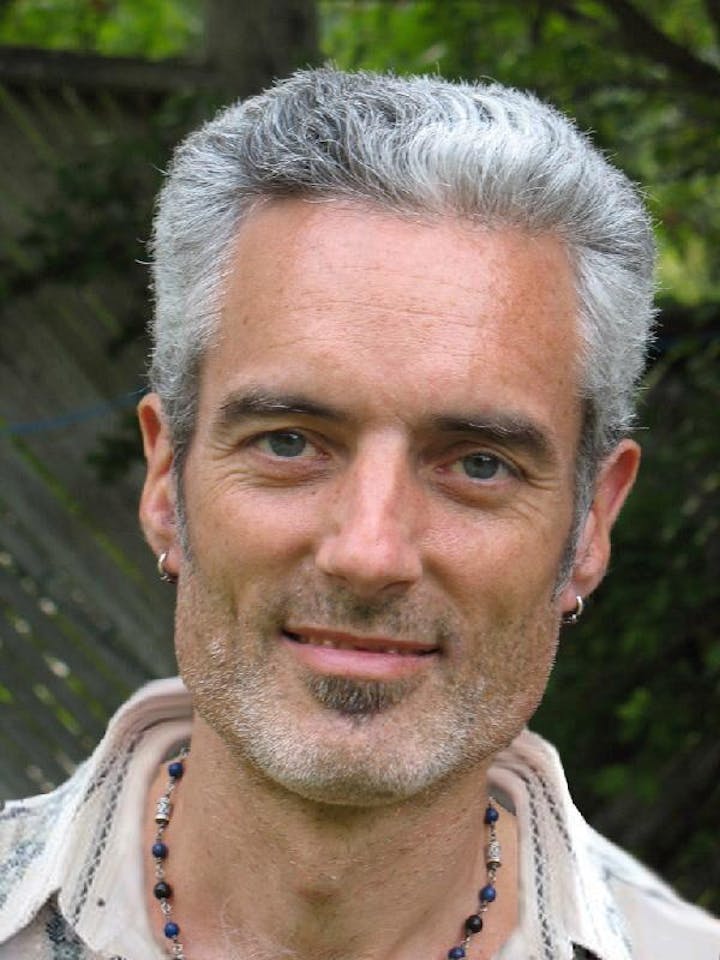 Your Teacher
Taber Shadburne, M.A., is a cutting-edge counselor and teacher of transformation who has helped thousands of folks transform their lives and their relationships for over 30 years.
He has led life-changing workshops in about 60 cities, in 20 countries, on five continents. He studied Zen for 10 years, living and practicing at the Dharma Rain Zen Center, and has worked deeply with various spiritual teachers. He has a B.A. in Music and Comparative Religion and an M.A. in Counseling Psychology.
Taber is the creator of the work known as R/evolutionary R/elating, which he teaches all over the world. He also works closely and teaches with Dr. Brad Blanton, having done so for 20 years, and is the only person ever to be certified by Brad as a Master Trainer of Radical Honesty.
Taber co-authored a book, "The Heart of Healing: Inspired Ideas, Wisdom and Comfort from Today's Leading Voices," with notables such as Deepak Chopra, and he founded the Church of Soul, in Oakland, California.
He is also a passionate professional musician and recording artist.
PRICES
for the course:
290 € Very Early Bird price till July 11
310 € Early Bird till July 2
350 € regular
for food and lodging (in cash, extra):
2 x 40 € /night (double room, incl. 7% Mwst)
2 x 60 € (single room)
2 x 24 € (own tent or shared matress room)
Organic ayurvedic vegan-vegetarian food:
2 x 35 €/day (incl. 19% tax)
Please bring the money for food and lodging cash with you the first day of the workshop.
Please bring your own bed sheets and towels (also for swimming and sauna) or you can lend some for 10€.
Please let me know what kind of lodging you want to reserve .
For any questions and registrations write to Alicia Dieminger: post(AT)in-der-liebe-bleiben.de
Datum und Uhrzeit
Veranstaltungsort
Spitzmühle
Spitzmühlenweg 2
15344 Strausberg
Germany