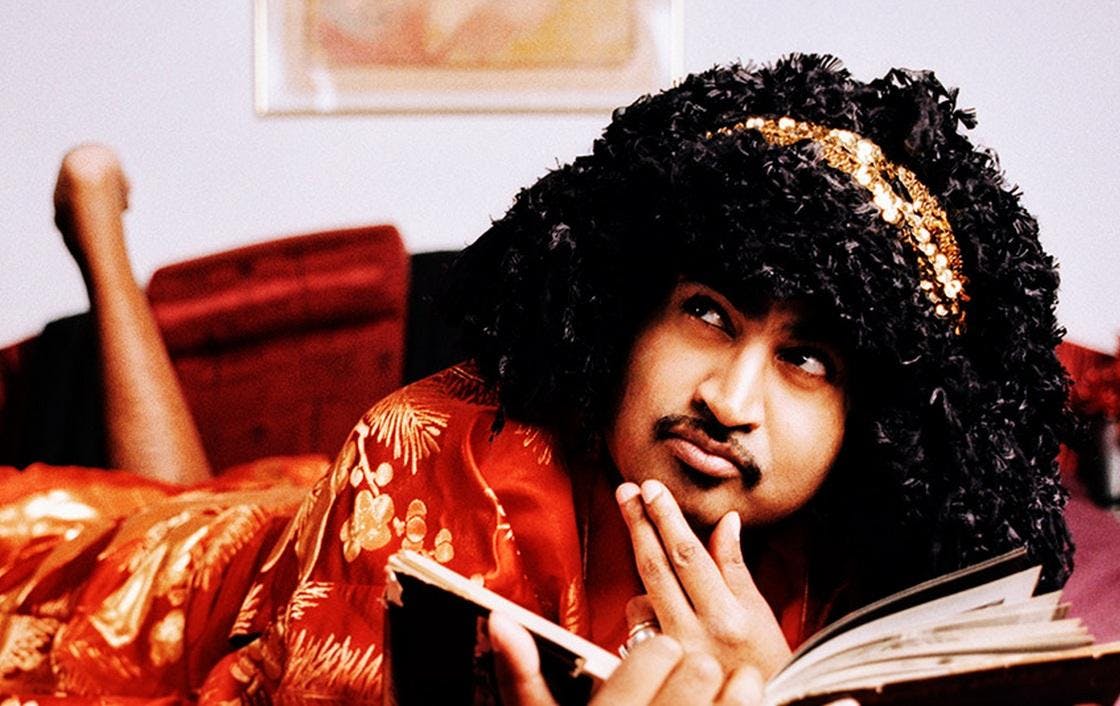 About this Event
$20 // 21+
Revolution Oktoberfest Afterparty with...
-----------------
In 1999 KING KHAN, Aquarius and founder of the greatest cult phenomenon since the parting of the Milky Way, assembles the 8-piece band called THE SHRINES. Together they begin spreading their hypersexual gospel around the world, stunning Krauts and becoming notorious for being one of the most entertaining groups since the days of Ike & Tina. As the love child of Anubis and Kali, KING KHAN AND THE SHRINES have pillaged countless stages around the world and are known to frequently drive audiences into a sweaty orgy. If musical salvation is what you need, if your soul is searching for true absolution, look no further….
Australia's sweetheart, GABRIELLA COHEN struck gold with the release of her internationally acclaimed debut record Full Closure and No Details in 2016. After extensively touring the album worldwide, fans and industry alike embraced the dreamy, fuzz-soaked popscapes produced by COHEN and long-time collaborator, Kate Dillon. The Guardian praised Full Closure and No Details as: "Seductive, broody and occasionally sinister".
Vancouver's brooding and frigid post-punks LIE come around trailing their 2018 full-length, Hounds, released by Canada's esteemed Mint Records. This gothy three-piece has been crafting spry and impactful cold-punk since 2013 with unfettered themes of dark and raging hostility.