Description
Please join us to hear ANN RAVEL speak about iCivics, the organization founded by former U.S. Supreme Court Justice Sandra Day O'Connor, and currently supported by Justices Sonia Sotomayor and Neil Gorsuch, to encourage and teach students to become active and engaged citizens via their web-based app.
Ann Ravel serves on the board of iCivics.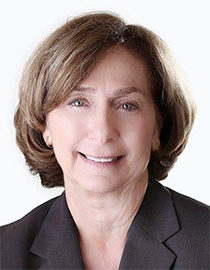 How well informed are our students and adults about civic knowledge, and how our local, state and national government works in America today?
A 2016 survey by the Annenberg Public Policy Center found that only 26 percent of Americans can name all three branches of government, a significant decline from previous years.
The League of Women Voters works to promote civic education and help inform and educate citizens, and we are continuously looking at new ways and methods on how we can be more effective to promote this work. Civic education programs like iCivics can help our students, new citizens and community benefit from greater understandings of the structure of government; rights and responsibilities; and methods of public engagement in the digital age.
In the effort to reinvigorate civic learning and engagement in democracy, we are excited to learn and hear from governing board member of iCivics, Ann Ravel!
Please join us on Saturday, January 26 (9:00-11:00 am). Registration for the event will save your spot! Please share widely with your networks and friends!
RSVP by January 25th.
Questions? Please Email us at: lwvpaoffice@gmail.com or call us at 650-903-0600.
Hosted by the League of Women Voters of Palo Alto
---
ABOUT
Our Speaker: ANN RAVEL
Ann Ravel is a former Chair of the Federal Election Commission (FEC) and the California Fair Political Practices Commission. She serves on the board of directors for iCivics, a nonprofit organization, that engages students in quality civics education. She holds a J.D. from the University of California, Hastings College of Law (1974) and a B.A. from the University of California, Berkeley (1970). Ann Ravel currently lectures at the University of California, Berkeley, School of Law.
Read her full bio: Here


iCivics:
Justice Sandra Day O'Connor founded iCivics in 2009 to reimagine civic education. Her vision was clear and ambitious: To cultivate a new generation of students for thoughtful and active citizenship. She believes civic knowledge is a prerequisite for civic participation. iCivics leverages technology and social networking to create a more action-orientated approach, over rote learning of facts, by updating civics education in the digital age.
iCivics is now the largest provider of civics curriculum in the nation, reaching nearly 200,000 teachers and more than 5 million students, in all 50 states. What's more, iCivics classrooms are representative of the current political, geographical and socio-economic diversity of America at-large: conservative to liberal; rural to urban; low to high-income communities.
Learn more about iCivics: www.icivics.org
WATCH: iCivics on CBS Sunday Morning with Justices Sotomayor and Gorsuch