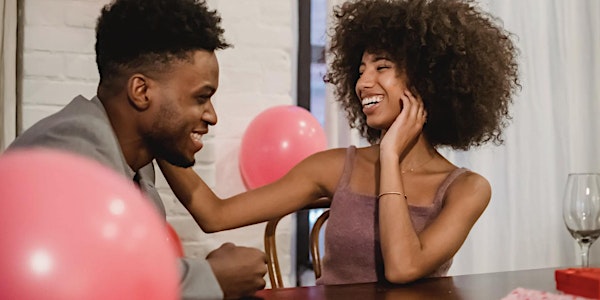 Revive your Femininity with Gentler Interactions
Interact in a gentler way, that radiates a feminine essence, and leaves a loving impression.
Date and time
Sunday, June 11 · 1 - 1:30pm PDT
About this event
People might forget your exact words or actions, but they will never forget how you made them feel. Even when our hearts are in the right place, if we're not careful, we can leave people feeling rejected, disrespected, or neglected. If you'd like to restore and revive your feminine essence, the thing that makes people feel heard, loved, nurtured, and cherished, strive toward gentler feminine interactions.
In this workshop, we'll:
Reflect on the impact of our tone.
Consider the power and value of silence.
Study the art of listening.
Discuss tips for gentler interactions with husbands, children, family, friends, and strangers.
We'll meet via Zoom so that everyone can attend from the comfort of their own home. The zoom link will be sent with your ticket.
This workshop is for all sisters, daughters, moms & matriarchs with a desire to restore their femininity—
Working Women
Students
Ladies of Leisure
Mothers of young children
Mothers of teens and adults
Married Women
Divorced Women
Dating & Engaged Ladies
Single Ladies
—we were born with femininity, so we can always restore our feminine ambiance and essence.
This workshop is designed to help you enjoy a better quality of life by finetuning and celebrating your femininity.
If you want to:
revive your femininity now,
stay consistent after we meet,
work independently instead,
or can't attend this event,
you can download and use the Feminine Ambiance & Essence workbook to stick with your femininity journey consistently and independently.
This is also one of many online gatherings to support your full holistic health journey. For more gatherings like this, view our full list of classes, parties, and workshops.
Andrea is a wife, and mother of 3, who aspires to interact with gentleness continually, and to maintain a soft, feminine ambiance each day. Andrea is dedicated to helping others also enjoy the peace, resolve, and joy that comes with a embracing a feminine ambiance and essence.
_________________________________________
Truly Thriving Lives is a Black-owned, Woman-owned business founded on Christian principles promoting holistic health & wellness resources to the African American Community.
About the organizer
Healthier Habits for a Better Quality of Life!
Holistic Living
 • Prayer & Bible Study • Calling & Direction • Time Management • Work & Finance • Minimalist Decluttering • Emotions & Relationships • Food & Fitness • Chemical-Free Living • Femininity
Homeschooling • Enjoying Dream Experiences • Classes • Workbooks • Videos • Coaching