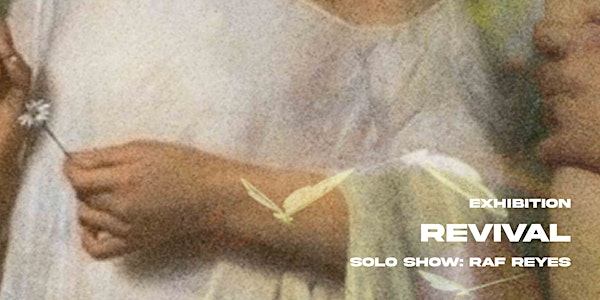 `Revival Exhibition, Solo Show: Raf Reyes
Location
Ghica Palace Victoria
1 Strada Nicolae Iorga
010431 București
Romania
Revival, solo show: Raf Reyes; by Darmo, June 9-17, 2022 at Palatul Ghica Victoria
About this event
"Revival" the exhibition not to be missed this June in Bucharest!
From June 9 to June 17, 2022, the Parisian gallery Darmo takes over Palatul Ghica Victoria in Bucharest for a solo show of the artist Raf Reyes.
Revival echoes one of the most important artistic revolutions: the Renaissance. At the crossroads of baroque, surrealism and pop art, Raf Reyes' work aims to represent a world where all opposites are harmoniously possible.
Raf Reyes' works are accumulative and poetic compositions, materialized by digital collages. They mythologize the triumph of a current, redundant and excessive culture where the dialogue between the religious and the profane comes to life.
Discover Revival from June 9 to June 17, 2022, from Tuesday to Sunday - 11am to 7pm - at Palais Ghica Victoria, Strada Nicolae lorga, Bucharest.
See you soon!