Description
Join us on
Sunday, April 1st
for
Revival: A Spring Celebration
featuring soul-nourishing upliftment with the
Thrive Choir
, inspiration from guest speaker & theologian
Amanda Weatherspoon
, heart-moving musical performance from the celebrated duo
MaMuse
, and a special
collective ritual
shared in the power of community.
Spring is a season of revival - a time of renewal, creative expression, and blossoming forth. In this vital moment of the Great Turning, how do we invite the spirit of revival and regeneration into our lives as we work to bring about a vibrant, just, and flourishing world for all?
What: Thrive Sundays are an opportunity to connect with a diverse and inspiring group of people; to be uplifted by music, singing, poetry, and story; and to experience the transformative gift of community.
When: Sunday, April 1 from 4 - 6pm (please arrive on time!)
Food & Connecting from 6 - 7pm
Where: First Congregational Church of Oakland (walkable from 19th Street Bart station)
2501 Harrison Street
Oakland, CA 94612
(This venue is wheelchair accessible.)
Theme: Revival
Co-Hosts: Cherine Badawi & Aryeh Shell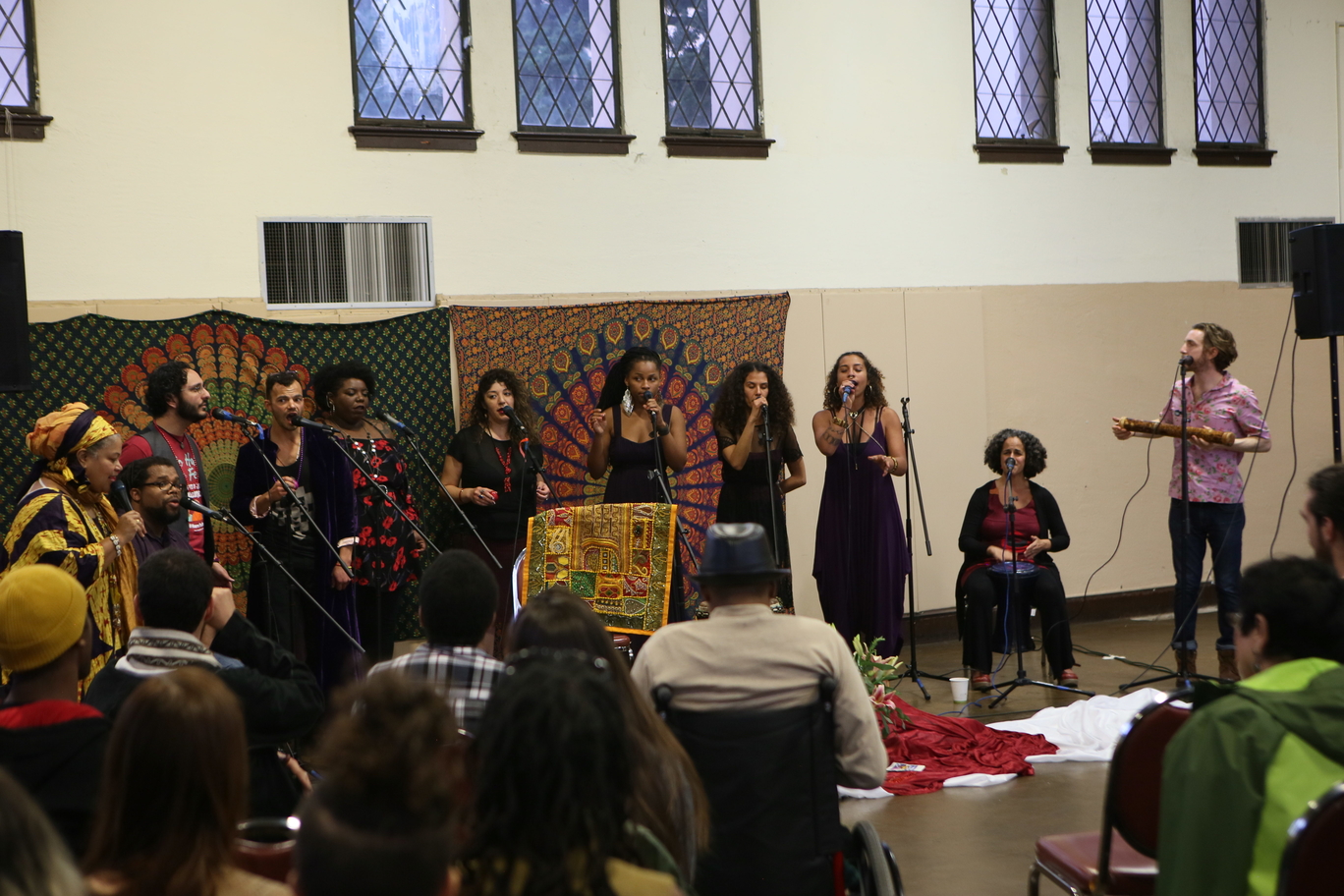 Music:
The
Thrive Choir
was born to sing music for the revolution. They are a diverse group of vocalists, artists, activists, educators, healers, and community organizers based in Oakland, California - directed by Bay area musicians Austin Willacy and Kyle Lemle. Their heartfelt and soul-stirring original music is a fusion of gospel, soul, and folk.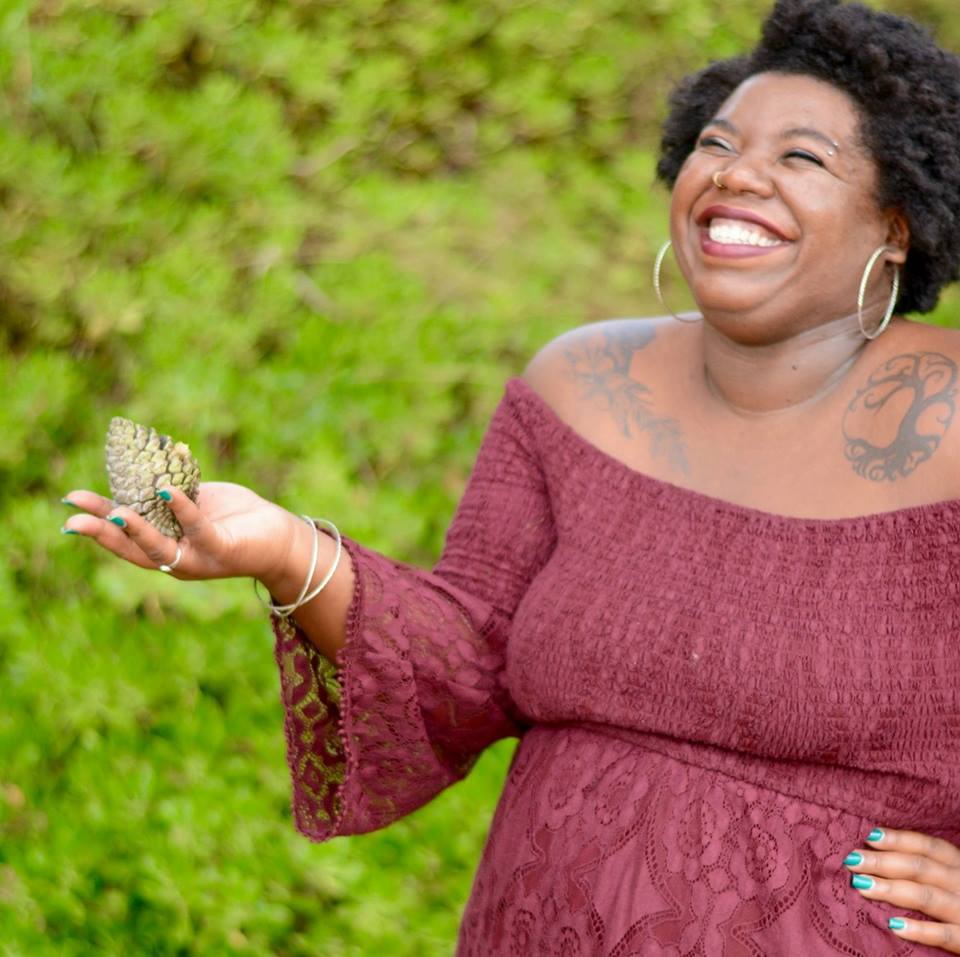 Guest Speaker: Amanda Weatherspoon, M.Div is a poet, activist, writer, scholar, queer, womanist, hedonist, revolutionary, and theologian who's down with the revolution. She currently serves as a Unitarian Universalist Minister based in the East Bay. As a Womanist Theologian and Spiritual Humanist, Amanda believes in the power of the collective human spirit and that it is within this spirit that the gifts of grace, creativity, human understanding, healing, and justice are given fully and received.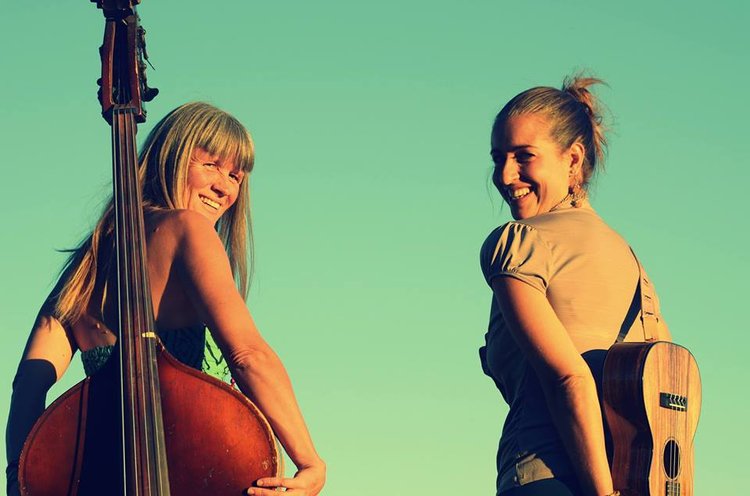 Guest Artist: MaMuse
- With deep roots in the folk and gospel traditions, and their hearts in the present, MaMuse (Sarah Nutting and Karisha Longaker) create uplifting music for the next seven generations to thrive on. Interweaving brilliant and haunting harmony with lyrics born of honed emotional intelligence, MaMuse invokes a musical presence that inspires the opening of the heart. Playing a family of varied acoustic instruments including upright bass, guitar, mandolins, ukulele, and flutes, and backed by inspired drummer (Mike Wofchuck) these two powerful women embody a love for all of life. The synergy that is created through this musical connection is palpable and truly moving to witness. With nine delicious years of co-creation and four full length albums under their belts, MaMuse keep their hearts tuned to the creation of music for the health of ALL BEINGS.
Cost: No one will be turned away for lack of funds. There is a suggested sliding scale contribution of $10 - $20 to help us cover our costs. You are invited to contribute what you are called to and able to.


RSVP here on Eventbrite.
Please RSVP here, and invite your family, friends, and neighbors, keeping in mind that we are building an intentionally diverse community of people from many races & ethnicities, cultural backgrounds, sexual orientations, gender identities, abilities, income ranges, and ages. You can
invite people on the Facebook event here
.
Food: Please bring a vegan dish or snack to share with others during the social hour following the program.
Childcare: Please bring your little ones to participate in our childcare offered for free during the event. Reservations are required so we can plan accordingly. If you would like a spot for your child or children, please RSVP at team@thriveeastbay.org.
Volunteers: We are seeking volunteers to help with the set-up and break-down of this event. If you are available to arrive early or stay late, please let us know at team@thriveeastbay.org.
We look forward to seeing you!
In partnership,
the Thrive East Bay Team