re\VISION New York - We Are All Publishers: Keys to Content Marketing

Wednesday, June 10, 2015 from 12:00 PM to 3:00 PM (EDT)
Event Details
Event Description:

The re\VISION speaker series returns to New York, this time covering a new hot topic: content marketing.
Today, everyone is trying to become a publisher. But not many know how to create effective content or how to best get their content in front of their target audience.
At re\VISION New York We Are All Publishers: Keys to Content Marketing, we will explore what it takes to get the most out of content marketing through guest speakers and panel sessions by sharing with you the best practices from brand and content marketing experts.
Join the conversation on social media and tell us what you think makes content marketing effective by using #revisionNY.
---
FAQ:

What is re\VISION?
re\VISION is a speaker series and professional forum organized by eZ Systems and its partners to encourage discussion on today's fast-moving digital ecosystem. It seeks to uncover and explore the challenges that content creators, digital publishers, marketers, web designers and business professionals all endure in the digital landscape. We invite you to join us for insightful presentations and to take part in discussions about current and future content marketing trends.
When is re\VISION New York?
The event will take place on Wednesday, June 10th from 12:00 PM to 3:00 PM.
Where is re\VISION New York?
re\VISION New York will be held at the Wythe Hotel Theater (80 Wythe Avenue) in Williamsburg, Brooklyn.
Who should attend re\VISION?
If you work in the digital space, this event is for you. Content creators, marketers, editors, writers, web developers and designers will all have something to take away from attending the re\VISION speaker series. We encourage various industries and professions to lend their views on the digital world and how they navigate through it.
What does a re\VISION ticket include?
Purchasing a re\VISION ticket will give you access to the event which includes the guest speaker talks and panel sessions. Coffee, tea, soft drinks, water and snacks will also be provided to guests throughout the event.
How can I get to re\VISION?
The Wythe Hotel is only a five minute walk from the Bedford Avenue L station and the Nassau Avenue G station.
Find the Wythe Hotel for detailed transportation info click here.
---
Speaker Schedule and Description:
---
11:40 AM to 12:00 PM - Coffee, Tea and Networking
12:00 PM to 12:10 PM - Introduction/ Roland Benedetti: "Getting Inbound Right Finally"
12:10 PM to 12:50 PM - 

Sujan Patel: "How to Measure ROI from Content Marketing"
In the last few years, content marketing has become one of the primary strategies that companies use to boost brand exposure, connect with more people online, and fuel business growth. As more and more marketing dollars are invested in content marketing, many business owners find themselves wondering how to measure actual ROI, offer advice on how to interpret and learn from data, and provide a handful of tips on how to improve ROI over time. 
12:50 PM to 1:30 PM - 

Tom Critchlow: "Creative Content in a Networked World"
In this talk, Tom will tell the story of content marketing as it has evolved over the last few years, tracing a path from the agencies and companies that help produce creative content, the types of content and motivations from producing it and how the new decentralized world of publishing online is driving a new wave of creative content. The entire talk will be given in a British accent, for full affect. 
1:30 PM to 1:40 PM - Break (Coffee, Tea & Beverages)
1:40 PM to 2:20 PM - 

Jay Acunzo: "The Content Wheel - How to Generate Unique Content, Sustain Your Publishing, & Drive Real Results"
Every single day, successful startups have to out-compete the big guys, from Fortune 500s to startup "unicorns" (companies that exploded to great scale seemingly overnight). How do they do it when they lack both resources and existing audience? By running the Content Wheel -- a sustainable, iterative approach to publishing and distributing content, building audiences, and stacking the ROI deck in your favor.
2:20 PM  to 3:00 PM - Panel and Audience Q&A
3:00 PM - Closing Words
---
Guest Speakers:
NextView Ventures & Boston Content
Tom Critchlow: Founder of Fiercely Curious
Tom has spent the past decade working with startups, media companies and Fortune 500s to develop SEO, content and product strategies. He founded the Distilled NYC office, worked at Google for two years and is now running Fiercely Curious an online art boutique while also consulting on the intersection of product and marketing. Learn more about Tom at tomcritchlow.com.
Sujan Patel: Vice President of Marketing at When I Work
Sujan has 12 years of experience in digital marketing and is the VP of Marketing at When I Work. He is also an avid blogger and writes for Forbes, Inc., Wall Street Journal and Entrepreneur. In his spare time he created Content Marketer, a tool to help automate and scale content marketing, and co-authored the Growth Hacking eBook 100 Days of Growth. Learn more about Sujan at sujanpatel.com.
Jay Acunzo: Vice President of Platform and Content at NextView Ventures
Jay is the VP of platform and content at NextView Ventures, a top VC firm investing in seed-stage tech startups. For the firm, he led all content and branding, and supports nearly 50 strartup companies with excluse resources and initiatives. Jay is also a co-founder of Boston Content, a local community group helping over 1,000 content marketers. He's led content at HubSpot (IPO) and Dailybreak Media (acquired) and began as a digital media strategist at Google. Learn more about Jay on SorryForMarketing.com. 
Panelist
Nadja Blagojevic: Director of Content & Communication at Reserve
Nadja is in charged of shaping and telling Reserve's story. She joined the company from Google, where she worked on strategy, policy and communications for a diverse range of topics and was the PR lead for Google's mobile apps. She started her career as a consultant helping startups manage their communications.
---
Partners & Sponsors:
The eZ Systems offers Content Management (CMS) & Customer Experience (CXM) solutions that enable you to create great digital experiences. Web publishing, mobile and multichannel content delivery, digital marketing, e-commerce, workflow - the eZ Publish Platform offers many tools that will help you build successful enterprise solutions.

Reserve is a dining concierge app that makes it easy for people to discover great restaurants, make reservations and automatically pay the bill. Although we're a tech company, we understand that humanity is at the core of hospitality. We've partnered with more than 250 amazing restaurants nationwide - from Michelin-starred spots to James Beard award-winning chefs - to enable an exceptional experience before, during and after a meal.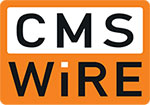 CMSWire.com publishes daily news, analysis, interviews and best practices focused on Customer Experience Management, Digital Marketing, Social Business and Enterprise Information Management. Follow us on Twitter @cmswire or join our mailing list for access to exclusive reports, white papers and webinars.
Have questions about re\VISION New York - We Are All Publishers: Keys to Content Marketing?
Contact eZ Systems
When & Where

The Wythe Hotel Theater
80 Wythe Ave, Brooklyn
Brooklyn, New York 11249


Wednesday, June 10, 2015 from 12:00 PM to 3:00 PM (EDT)
Add to my calendar
Organizer

eZ Systems is a global content management platform provider that is dedicated to helping businesses maximize the value of their content. Our software simplifies the way enterprises create, deliver and optimize their content in order to engage customers. Thousands of organizations rely on eZ to deliver digital experiences that foster business growth.