re\VISION Boston: From Print to Digital. What's next for Publishers?

Thursday, March 5, 2015 from 9:00 AM to 12:00 PM (EST)
Event Details
Description:
Traditional media is fading away. What's next?
In the constantly changing world of digital publishing and content creation, it is necessary to take a step back and discuss with the digital community what works and what doesn't. This is why we decided to organize re\VISION Boston.
At re\VISION, online publishers, marketers, editors, writers and developers will come together to discuss digital content at large and the challenges of today's content creators. The speaker series will cover topics such as digital content strategies, digital first, content monetization, subscription management, paywall strategies, organization and structure of digital newsrooms and much more.
With a constantly changing digital ecosystem, maybe it's time for you to consider a re\VISION.
---
FAQ:
What is re\VISION?
In its first year, re\VISION is a speaker series and community forum organized by eZ Systems and its partners to encourage discussion on todays' fast moving digital ecosystem and the challenges for publishers and businesses moving to digital. We have invited thought leaders and industry experts from various industries and professions, to give their insights and predictions on today's and tomorrow's digital trends.
When is re\VISION Boston?
The morning of Thursday, March 5th from 9:00 AM to 12:00 PM.
Where will re\VISION Boston take place?
re\VISION Boston will be held in Downtown Boston, at the offices of the Christian Science Monitor.
Who should attend?
We invite all online publishers, marketers, editors, writers and developers to join us at re\VISION to lend their views on the online/digital world and how they navigate through it. If you post, create or publish content online, this event is for you!
What industries will be attending?
re\VISION welcomes all digital media industries, from news publishers currently transitioning to digital, to companies who may already have online verticals established. We also welcome public and nonprofit organizations looking to expand their digital capabilities. As well as media companies (i.e Print, Radio, or TV) exploring new digital models.
What are my transportation/parking options for the event?
The Christian Science Monitor campus is easily accessible by public transportation via the #1 & #39 Buses and Orange & Green subway lines. Parking is available on campus, accessed from Huntington Avenue or Massachusetts Avenue.
For detail information on transportation and parking click here.
---
Speaker Schedule:
8:40 AM to 9:00 AM - Early Bird Morning Mixer (Coffee & Tea)
9:00 AM to 9:10 AM - Introduction
9:10 AM to 9:50 AM - Dave Wieneke: The Path to Digital Expression, Experience and Evolution
"Let's have a website"...that's the simple proposition that brought a cavalcade of new digital opportunities and capabilities to the publishing business. At the same time access to free platforms and open advertising allowed just about anyone with a perspective and persistence to be a publisher themselves.
The results of these "simple changes" across industries have strategic effects that are changing audience expectations and revenue models. Dave will share tools he uses to help teams in high change industries get aligned, and to build the capabilities and strategic vision they need to own their digital futures.
9:50 AM to 10:30 AM - John Wilpers: The Coolest, Most Mind-Blowing, Most Inspiring and Most Necessary Innovations in Magazines
Every year, I survey the best, most successful, most exciting innovations in magazine media for the world association of magazines (FIPP) and produce a book about them. The innovations range from magazine embedding a solar panel in the page of a print magazine (so readers can charge their mobile devices) to best practices for digital video to pages you can eat, native ads that works, covers that play music, cool tricks to make digital video go viral, how to fight digital ad fraud and much more. We'll cover events, e-newsletters, e-commerce, programmatic advertising, e-singles, responsive design and whatever else I can squeeze into 40 minutes. I guarantee a whirlwind tour of the best innovations out there. Fasten your seat-belts.
10:30 AM to 10:40 AM - Coffee Break
10:40 AM to 11:20 AM - Karen McGrane: Content in a Zombie Apocalypse
Friends, a zombie apocalypse is upon us: an onslaught of new mobile devices, platforms and screen sizes, hordes of them descending every day. We're outmatched. There aren't enough designers and developers to battle every platform. There aren't enough editors and writers to populate every screen size. Defeating the zombies will require flexibility and stamina -- in our content. We'll have to seperate our content from its form, so it can adapt appropriately to different content and constraints. We'll have to change our production workflow so we're not just shoveling content from one output to another. And we'll have to enhance our content management tools and interfaces so they're ready for the future. Surviving a zombie apocalypse is possible. In this talk Karen will explain how: by developing a content strategy that treats all our platforms as if they're equally important.
11:20 AM to 12:00 PM - Panel Questions and Q&A
12:00 PM - Closing Words
---
Guest Speakers:
Innovation Media Consulting
Digital Strategy Director
Karen McGrane: Content Strategy Expert
Karen McGrane plays nicely in the content strategy, information architecture, and interaction design sandboxes. She is the author of Content Strategy for Mobile from A Book Apart; Managing Partner at Bond Art + Science, a UX consultancy she founded in 2006; and formerly VP and National Lead for User Experience at Razorfish. She's led projects for dozens of clients, including The New York Times, Condé Nast, and The Atlantic. She also teaches Design Management in the Interaction Design MFA program at the School of Visual arts.
John Wilpers: Senior Director (USA) at Innovation Media Consulting
John Wilpers is an author and editor of the annual "Innovations in Magazine Media World Report" for the world magazine association (FIPP). John is also a key note speaker at conferences worldwide speaking at events in Beijing, London, Mexico City, Helsinki, Taipei, Toronto, Brussels, Sao Paulo and Berlin in 2014 alone. He consults with media companies around the world and is currently working with a large Italian newspaper and a Mexican magazine publisher. John's 40-year media resume includes metro dailies, magazines, international groups, AOL, free dailies, and major media websites with past clients including Reuters, The Christian Science Monitor, The LA Times and The Miami Herald.
Dave Wieneke: Digital Strategy Practice Director, ISITE Design
A RISD grad and former trek guide, Dave Wieneke directs the digital strategy consulting practice for ISITE Design, a digital experience agency. His clients include hospital and financial systems, as well as innovators in the publishing and wearable technology. Dave teaches graduate courses in digital business and mobile design at Northeastern and Rutgers Universities. Prior to agency life, Dave build the digital teams of Thomson Reuters Legal, and the world affairs newspaper Christian Science Monitor. He is a featured writer for AdAge and Econsultancy, and he hosts Delight, a two-day conference in Portland, Oregon that gathers leaders in designing experiences that patients and customers love. (www.delight.us)
---
Partners & Sponsors:
The eZ Systems offers Content Management (CMS) & Customer Experience (CXM) solutions that enable you to create great digital experiences. Web publishing, mobile and multichannel content delivery, digital marketing, e-commerce, workflow - the eZ Publish Platform offers many tools that will help you build successful enterprise solutions.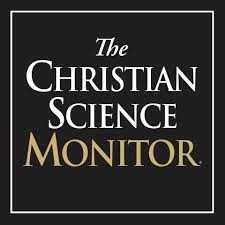 The Christian Science Monitor is an independent international news organization that delivers thoughtful, global coverage. That inspires people to think about what they've read long after they've left the page. To share what they've learned with others. And to do something that makes a difference.

ISITE Design is a digital experience agency focused on helping organizations rethink their business through a digital lens. The agency serves clients globally with services that span digital strategy, experience design, web content management, mobile and analytics. Founded in 1997, ISITE Design has offices in Portland, OR and Boston, MA. Clients include Columbia Sportswear, Zipcar and Harvard University. www.isitedesign.com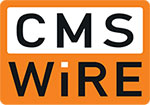 CMSWire.com publishes daily news, analysis, interviews and best practices focused on Customer Experience Management, Digital Marketing, Social Business and Enterprise Information Management. Follow us on Twitter @cmswire or join our mailing list for access to exclusive reports, white papers and webinars.
Have questions about re\VISION Boston: From Print to Digital. What's next for Publishers??
Contact eZ Systems
When & Where

Christian Science Monitor
210 Massachusetts Avenue
Boston, MA 02115


Thursday, March 5, 2015 from 9:00 AM to 12:00 PM (EST)
Add to my calendar
Organizer

eZ Systems is a global content management platform provider that is dedicated to helping businesses maximize the value of their content. Our software simplifies the way enterprises create, deliver and optimize their content in order to engage customers. Thousands of organizations rely on eZ to deliver digital experiences that foster business growth.