Description
Beaver's Pond Press is excited to announce the newest course in their Revise Like an Insider series: Editing Secrets Made Easy.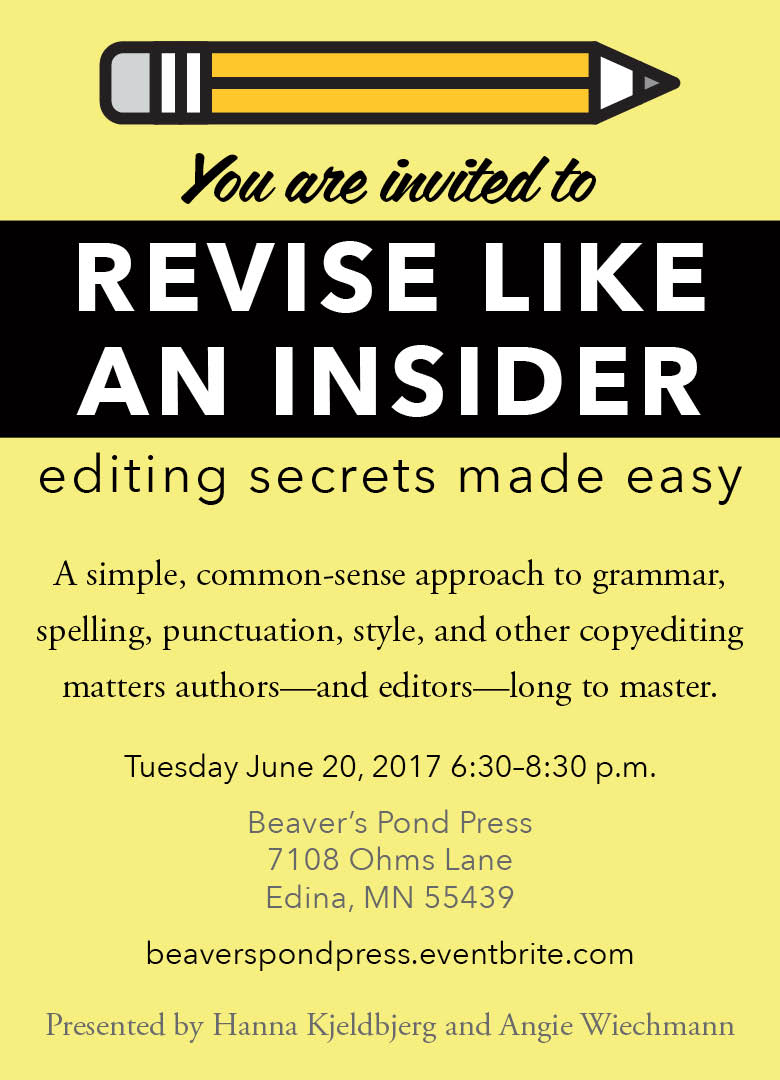 Why an editing class for writers? Why do writers need to know editing secrets?
One, so your manuscript will be in better shape—the cleaner your manuscript, the more time and money you'll save with an editor.
Two, so all your writing will be in better shape—including the pieces that won't be professionally edited. This includes blogs, social media, promotional materials, and even e-mails that can affect your professional reputation.
But more importantly, so you can be a better writer.
Grammar, punctuation, and other nuts and bolts shouldn't get in the way of your turns of phrase.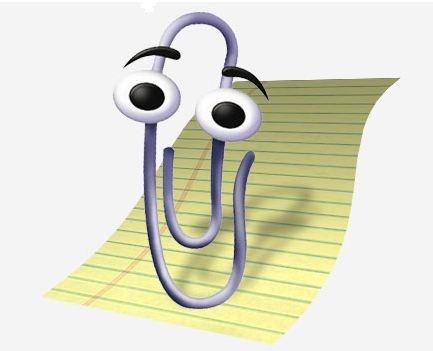 And why invite editors to a class for writers? Don't editors already know these secrets?
Here's a little secret about editors: we're always hungry to learn more about language. We want to know all the tricks and magic to bring an author's words to their fullest potential.
So whether you're a seasoned pro or an editorial newbie, book editor Angie Wiechmann will offer unique insight on the copyediting issues commonly found in book manuscripts. You'll get to see editing from both sides—the editor's and the author's.
In this class, Angie will:
introduce you to the Chicago Manual of Style, identifying how it differs from other style guides

target the most prevalent trouble areas with easy-to-remember tips

clarify what's a "truism" to toss out and a golden rule to keep front and center

go beyond high-school-English-class jargon with an author-friendly approach to grammar, punctuation, and style

discuss how sentence structure is the key to good editing and good writing
So whether you're an author hoping to enhance your mastery of language or an editor looking to fine-tune your craft, join Angie and Hanna for Editing Secrets Made Easy.
---
Praise for the Revise Like an Insider series
"Great instruction, knowledgeable instructors, and pertinent material, all in a very warm and inviting setting. I learned a lot, felt inspired, and I know I'll be a better writer after attending this class."
—Joan Hasskamp, author of We Don't Care Who Wins as Long as Joan Loses
"This class inspired me to start writing my next book. The content was well-presented, well-paced, but most of all, I enjoyed the synergy in the room!"
—Tammy Wilson, author of Through My Eyes
"Angie's expertise, enthusiasm, and preparedness were so evident. Her and Hanna created a comfortable, casual context infused with eagerness and knowledge. I didn't know how much I'd enjoy returning to a learning environment!"
—Joanne Thompson, author of Table Life