Description
And there you go, the #REVIENSLEON team is on the road again! After NYC, representatives of this disruptive HR initiative will head to Berlin, to meet with French and non-French international talents on this very specific Bleu-Blanc-Rouge day!

You want to know more about the dynamism of the French start-up ecosystem? Join us to meet and exchange with French entrepreneurs and talents! You will also enjoy our French buffet, on this very special Bastille Day!
They will be present:
Iwonka Bancerek, International Growth Director & Joséphine von Klitzing, Sales Manager Germany, My Little Paris & My Little Box, the French box available in also in Berlin, London & Tokyo

Heiko Barnerssoi, country manager, Drivy, the world leader for peer-to-peer car sharing
Johanna Burgos, Talent Acquisition manager, BlaBlaCar, the world leader in long-distance ridesharing
Anne-Sophie Roessler, International Business Developer, Dataiku, the European leading platform in collaborative advanced analytics for data professionals
Alexis Hue, CEO, Oppex, the world's largest search engine for public sector bidding contests
Mounir Laggoune, Country Manager Germany, Captain Train, the largest independent European digital rail ticket retailer
French start-ups are scaling-up globally and seeking to recruit senior international profiles to support their growth. #REVIENSLEON is a French collaborative initiative bringing together start-ups and scale-ups seeking to facilitate the circulation of talents and to foster international experiences in French firms.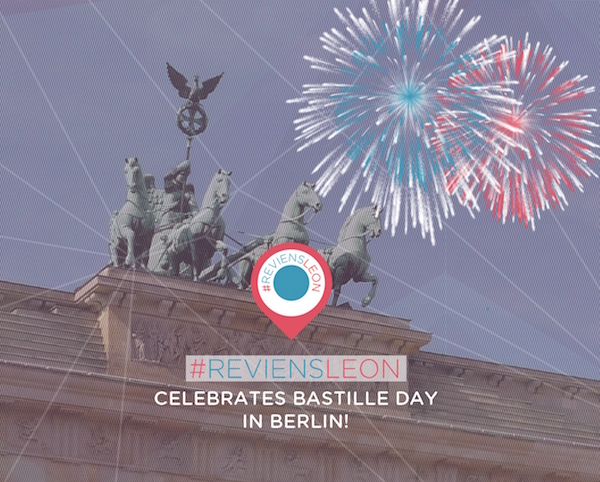 The collection of personnal data is subject to our partnership agreement with La French Tech. Just let us know if you do not want to subscribe to these conditions!
This event is part of Tech Open Air festival. To learn more about TOA16 and book your conference tickets, visit toa.berlin