Description
Reverse Engineering Lighting of Popular, High-end Photographs w/ Jim Lafferty
Presented by: NYC Digital Photography Workshops
Most of us grew up and have been inspired by works of famous artists and photographers for as long as we can remember. As we dive deeper into photography in general, many of us practice and try to emulate the works of other photographers on the path to finding our own voice and style in creating images.
This primer covers the tools you'll need to "read" a photo and create a plan for yourself in looking to work in a similar style.
Covering both lighting and a little post production wizardry, we will:

● Look at the combined aspects of catchlights, shadow placement & density and using them to reconstruct lighting;

● Introduce you to using masks and other tools within Photoshop to help uncover what was done to the source material to give it a certain style; and

● Workshop a handful of recognized and popular photographs and styles.

You will leave this workshop with an understanding of how to analyze an image for light placement and a few Photoshop tips for understanding and tricks for re-creating a popular image in your own style.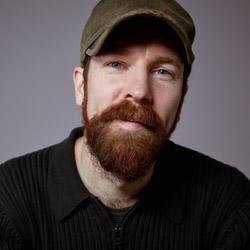 About the Instructor:
Jim is a NYC-based freelance photographer specializing in dance editorial, commercial fitness, beauty & fashion. He also produces personal commissions for artists and performers. His work plays with spontaneity, grounded in a rich technical literacy. He's a regular contributor to Dance and Pointe magazines, where he captures dancing greats making the impossible look like second nature. Other projects include work with Marc Ecko, Red Bull Media, Housing Works, Google, The Brooklyn Rail, The Municipal Art Society, and IMGArtists.