Description
Thank you for your support!
All tickets are sold out. See you on Sunday!
*Special note: In celebration of Kelly Peterson's 10th years living the low carb high fat Keto lifestyle, she is matching one seminar ticket sold with a complimentary seminar ticket for Free! Yes, buy one seminar ticket (not including dinner) and bring a friend to attend the talk for free!
REVERSED DIABETES TODAY
How and Why You Should Make the Sweet Dream of Stopping Carbicide a Reality
Kelly Tan Peterson, in her yearly return to Singapore, this time she brought forth the professionals to share with you their experience on how and why Low Carb High Fat Keto can help reverse diabetes naturally. And how you can achieve the same results too!
For this event, Dr. Gabriel Yee, Singapore family health physician, will share the physiology and evidence of Low Carb High Fat keto diet both from a personal perspective and patients' experience.
Charlotte Summers, COO of Diabetes.co.uk, while visiting Singapore she will present to you the low carb success methodology that achieves QISMET certification which enables National Health Service (NHS) healthcare providers to offer the program to their patients.
Don't miss this one-time event to learn how you can reverse or prevent diabetes and hypertension, and help your love ones to change their life!
Also join us at the after event private Keto dinner with the speakers to mingle and ask questions. The gourmet low carb dinner inclusive of a starter, main and side, dessert and beverage will be prepared by the chef of Mahota Kitchen.
Seats are limited to 100 pax only. Book your tickets now to avoid disappointment!
ORGANIZER: Cooking Inspired By Love, LLC (Kelly Tan Peterson)
DATE: 26th May 2019
TIME: 3 – 6 pm (Seminar) + 6 – 8 pm (Private Keto dinner with speakers)
Registration: starts 2.30 pm
Seminar ticket: SG$ 35/ pax (tax not included. Children below 15yo complimentary)
Dinner ticket: SG$ 67/adult and SG$32/child below 12yo (tax not included)
VENUE: Mahota Commune, Activity room. 809 French Road Level 3, Kitchener Complex, Singapore 200809
Enquiry contact: cookinginspiredbylove@gmail.com
Note: both seminar and dinner ticket are transferable.
FEATURING SPEAKERS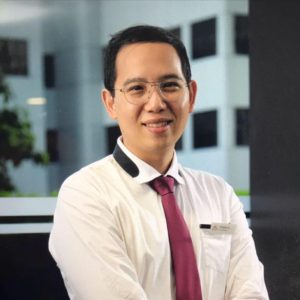 Dr Gabriel Gerard Yee
Bachelor of Medicine, Bachelor of Surgery (MBBS)
Member of the Royal College of Physicians of United Kingdom (MRCP)
Masters of Medicine (Internal Medicine)
Masters of Medicine (Family Medicine)
Graduate Diploma in Palliative Medicine (NUS)
As a Family Physician and Internist, Dr Yee's clinical interests are wide ranging and include Diabetes Mellitus and lifestyle changes, HIV infection, Geriatric Medicine and Palliative Care. He particularly enjoys diagnostic challenges in all forms but also practices comprehensive Family Medicine by walking his patients through their medical issues. Dr Yee pays much attention to counselling patients with metabolic diseases like Diabetes and watching them shed off excess kilos as their conditions improve and are sent into remission. Patients with mental health issues are another group with whom Dr Yee journeys together. He is involved in clinical education of junior doctors and allied health students. Routinely, he conducts bedside clinical teaching. His current research revolves around infectious diseases and obesity in young adults. Dr Yee's greatest aspiration would be to help Singaporeans remediate human sufferings through a rational and humane approach.
For this event, Dr Yee will share the physiology and evidence of Low Carb High Fat keto diet both from a personal perspective and patients' experience.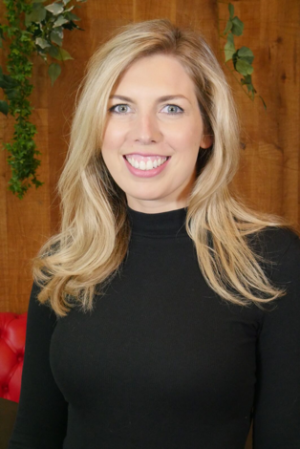 Charlotte Summers is Diabetes Digital Media's Chief Operations Officer, behavior change expert, and published author. Her background in Psychology aids her in managing the daily operations of the organization including marketing, editorial and web development teams, public relations, community development projects and human resources.
For her work in growing Diabetes Digital Media she was named a global disruptor and included in the Sunday Times Business Maserati 100 List 2017. She was also selected by Management Today as one of their 35 Women Under 35. Diabetes.co.uk is now the largest Diabetic forum in Europe with than 650,000 members who provide mutual support and have a comprehensive online resource that targets nearly all aspects of their condition.
Charlotte is passionate about creating and delivering digital health interventions with proven health outcomes and cost savings. Her passion lies in creating offline accountability and behavioral change in a digital age.
ORGANIZER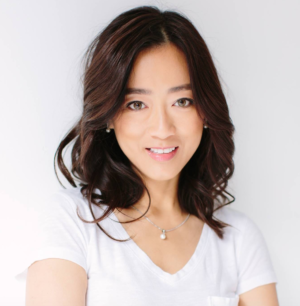 Kelly Tan Peterson, the founder of Cooking Inspired By Love, LLC, KETO ON!™ and KetoSHIFT™ program/boot camps/retreat, and Facebook Keto groups – 生酮东方味, Keto East West, Keto Baked, and Keto Market. She is also the award wining author of KETO EAST,KETO BAKED and (forthcoming) KETO WEST. With 10 years of living a successful keto lifestyle, she has coached many around the world to eat well, regain their health and stay slim. Keto helped Kelly normalize her cholesterol, blood pressure, blood glucose, and avoiding diabetes. After losing 10 kg during the process, she no longer has hypoglycaemia and chronic gastric stomach attacks. A well-formulated ketogenic diet helped rebalanced her hormones, made her more youthful, and she became stronger and healthier. She enjoys tweaking and simplifying every recipe into keto deliciousness that everyone can enjoy! Kelly's vision is to influence everyone to take charge of their own health with food, because food is the best medicine.
SPECIAL THANKS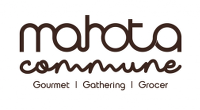 ACKNOWLEDGEMENT
"Hey Kelly, salute to you for doing something so noble. Frankly speaking, the meet up with you last year was a paradigm shift for me as that's when I start to dig deeper into the concepts of Keto. I have since successfully reverse Diabetes & Hypertension for my patients in my wellness centre. Thank you once again."
~ Dr. Andrew Chiew, Malaysia.