About this Event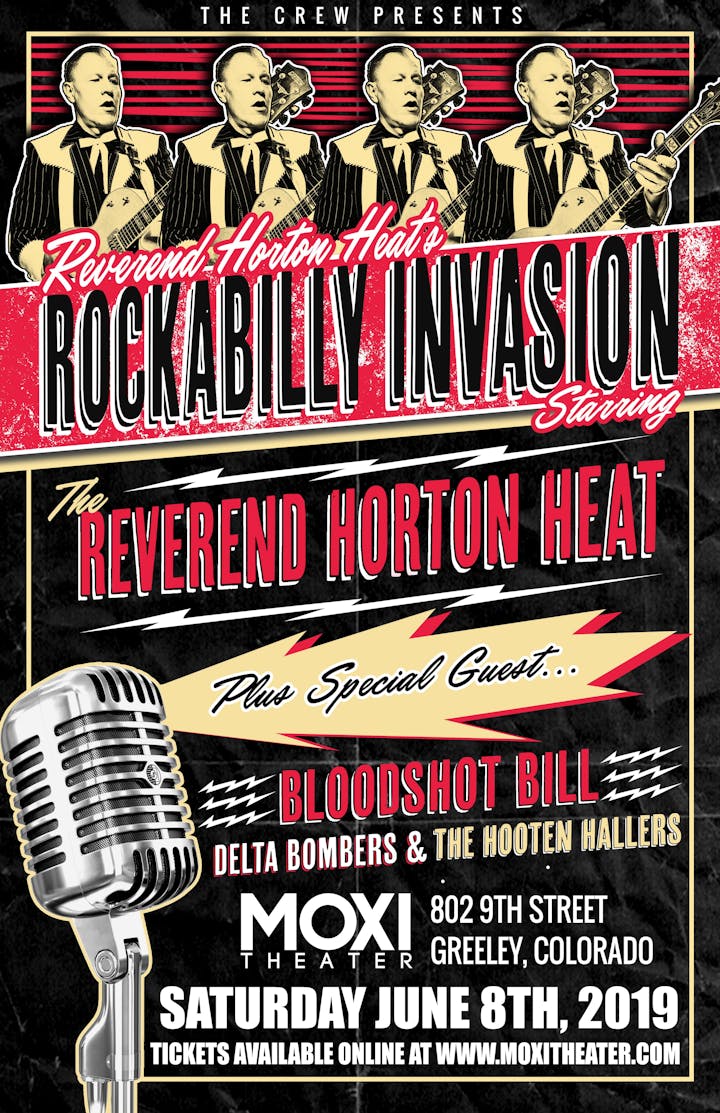 Reverend Horton Heat's Rockabilly Invasion Tour Starring: The Reverend Horton Heat w/ special guest: Bloodshot Bill - Featuring: The Delta Bombers, The Hooten Hallers
Formed in 1985, THE REVEREND HORTON HEAT exploded on the scene by playing gigs around their hometown of Dallas, Texas, mixing elements of surf, country, punk, big band and rockabilly to create a genre that took the world by storm. Often imitated, never duplicated, the Rev has continued to garner the support of both the underground rockabilly/ psychobilly scene and mainstream critics. Throughout the band's million plus album selling career, their music has been featured in countless TV shows, movies and commercials, it's impossible to deny the powerful force that is THE REVEREND HORTON HEAT. They continue to electrify audiences time and time again with their incredible stage presence, rock 'n roll charisma and contagious energy.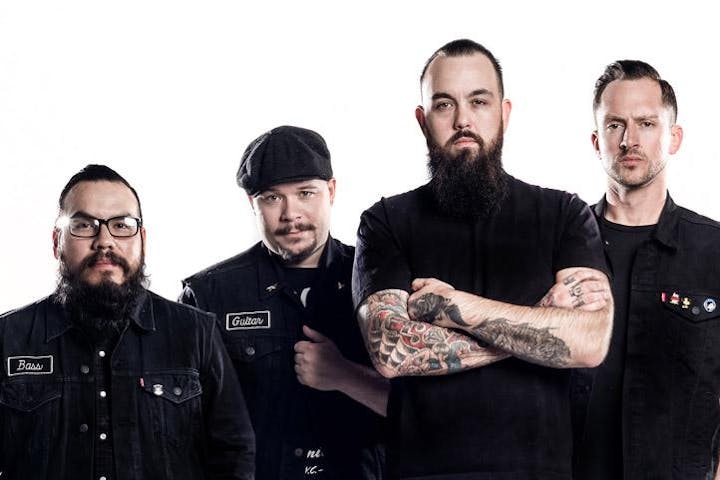 The Delta Bombers
The Delta Bombers have smashed stages all over the world for 10 years. Driven by a hybrid of 50's rock and roll fused with swampy blues, country, and rockabilly. The hard touring band's haunting but powerful voice Chris Moinichen keeps the sounds fresh and always from a new angle. Andrew Himmler on Guitar, Gregorio Garcia on Bass and Micah Malcolm on Drums sway the dynamic up and down all night long with one mission: make it interesting. The goal of the band has always been to build something people who wear gabardine, denim, or mohawks could enjoy together. Based on their tour and festival history they are doing just that. The Bombers have set foot in over 26 countries and toured every corner of the USA with bands like Reverend Horton Heat, The Blasters and the Legendary Shack Shakers. Supported by four studio albums and non-stop touring of the USA and Europe, what started as a teenage dream has now come to fruition as a worldwide rock and roll expedition. The Delta Bombers continue to strive for the fringed ends of roots music always looking toward the next song and the next show. A show that should be witnessed by anyone who considers themselves a fan of American roots music, the Bombers are playing at a venue near you!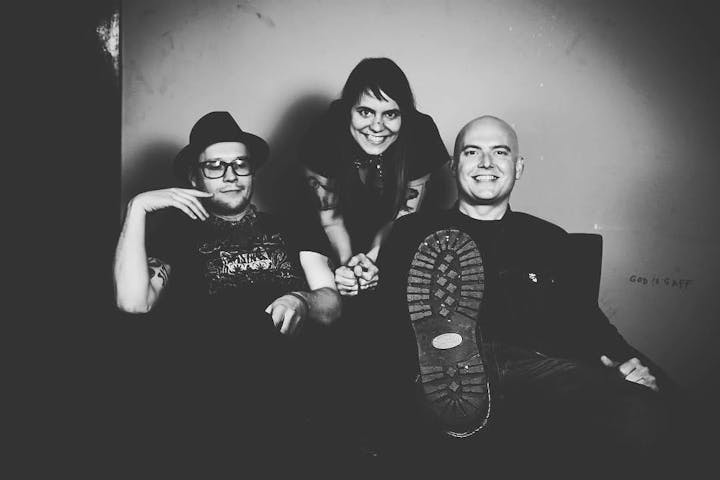 The Hooten Hallers
Columbia, Missouri trio The Hooten Hallers are a high-energy blues-rock band known for hard-traveling and wild live shows, with a seemingly endless tour schedule. The myriad of influences in their music incorporates elements of rhythm & blues, rock'n'roll, honky tonk, jazz, soul, and punk with a thematic penchant for the strange and the unexplained. Their live shows take the listener on a seamless ride from unapologetically raucous blues on the lap steel and bass sax, to a sweet three part harmony country ballad, to a romping dance number.
Listeners often detect hints of George Thorogood, Morphine, and Tom Waits, but anyone who has seen The Hooten Hallers live knows that this power trio is unlike anything they've experienced before.
John Randall's demonically-tinged vocals and manic guitar, and Andy Rehm's screaming falsetto vocals and steady, pounding drum beat keep the band focused on their unique blend of deep blues and country punk. Kellie Everett brings the power with the deep rumble of her baritone and bass saxophones. When The Hooten Hallers come to town, you know it's gonna be a party!