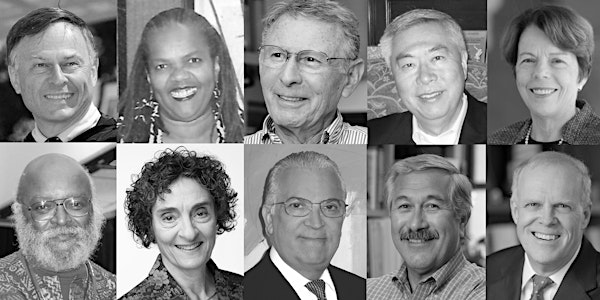 Revealing History: Voices from the Stanford Oral History Program [VIRTUAL]
Please see webinar access information in the order confirmation email from Eventbrite.
About this event
Why is oral history special? What can we learn about the history of Stanford that the documents in the archives don't always tell us? Join us for a listening tour of the Stanford oral history collections and a compelling demonstration of the power of this most personal of historical methodologies.
You'll learn about the history of Stanford's unique volunteer-driven oral history program from program manager and Stanford alum Natalie Marine-Street, experience the excitement conveyed in oral history interviews, and watch a series of specially curated audio-visual clips about events and initiatives that have changed the course of Stanford history.
Ann Arvin MD, vice provost and dean of research at Stanford from 2006 to 2018 and professor of pediatrics and of microbiology and immunology, will show us what oral history reveals about the history of interdisciplinary research at Stanford.
Al Camarillo, a professor emeritus of history who is widely regarded as one of the founders of the field of Mexican American history and Chicano studies, will lead us through stories of changes in undergraduate admissions at Stanford.