Join Revealed Women's Ministries at Rosemont Manor for a healing weekend of rest, revival, restoration and redemption in Jesus Christ.
About this event
We are so excited that you have decided to join us for our 3rd annual Spring Retreat, Revealed: The Power of Overcoming at the Historic Rosemont in Berryville, Virginia March 13 - 15. Come experience restoration and be filled with a hope that is found in Jesus Christ. Are you in a place that feels hopeless? Does anxiety overwhelm you and you don't know where to turn to for help? Do you ever wonder if anyone else struggles to find purpose and fulfillment in the futility of life? There is hope!
Come hear testimonies of women just like you who have experienced the deliverance of Jesus in their darkest hours.
Learn from Bible teacher Briana Nei as she brings the Word of God and teaches how to walk in the light of Jesus in the most difficult circumstances.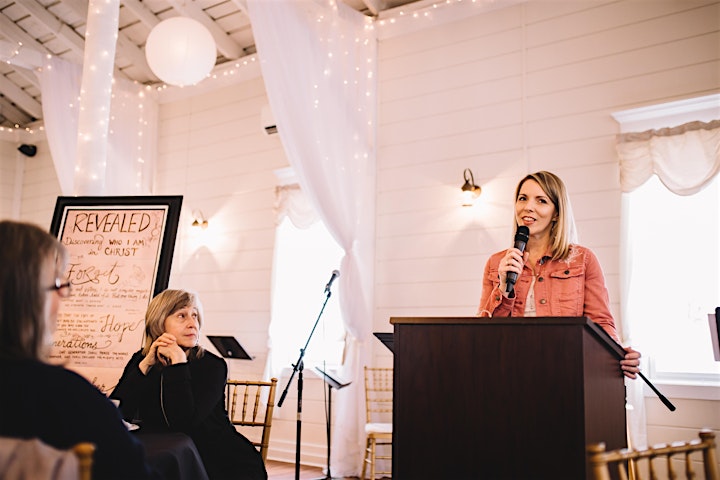 Hear from abortion survivor Jennifer Millbourn, one of the women featured in the Superbowl commercial Faces of Choice. Learn how Jesus helped her to forgive and brought healing to her life.
Soak in the presence of God during our worship sessions led by Holly Blevins and the Revealed Worship Team.
Experience the power of God during healing and prayer sessions.
Sessions-
Come to church with the women of God! Our FREE ministry and teaching sessions will be held in the NEW, elegant Rosemont Springs Barn. Save your seat by registering.
Meal Options-
Truly experience a getaway with our on-site, dine in option. Delicious meals can be purchased and will be catered and served in the Carriage House. We know that each of you are busy and that your time is valuable, so we are offering various packages that work with your schedule and budget.
Overnight Stay-
We are truly blessed to offer an overnight package at a fraction of the cost of most conferences! Join your friends in the cozy and beautiful Rosemont guest houses for two wonderful evenings in extremely comfortable, clean and private accomodations.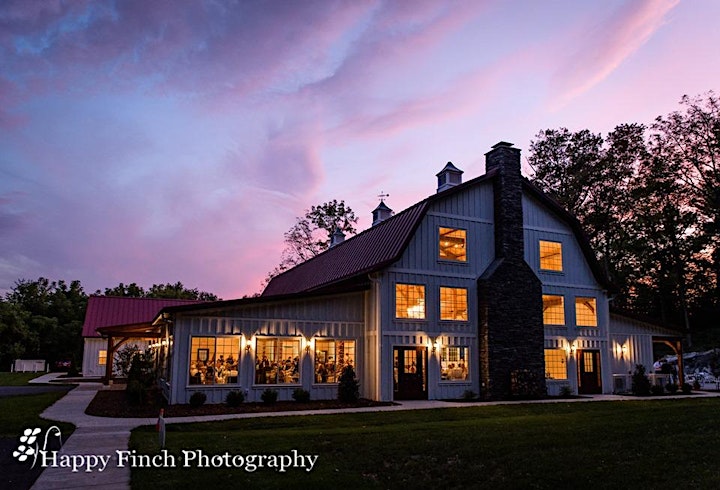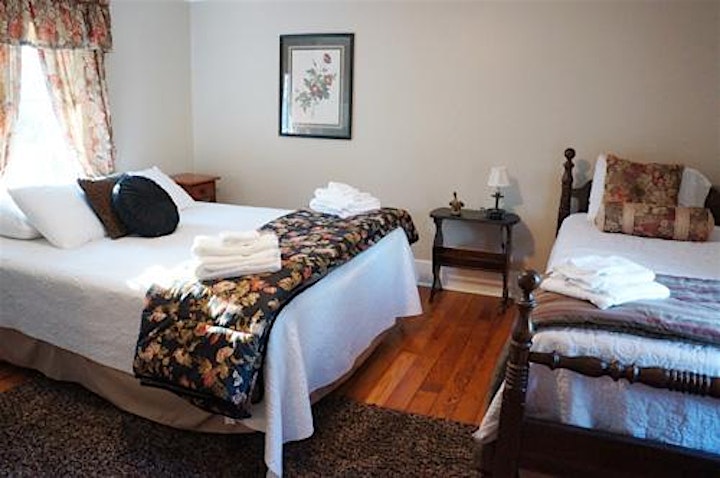 Click here to view Rosemont Manor and the accommodations.
Please register by selecting the # package you wish to attend. All meals must be purchased at registration and by March 3rd. Should you have dietary restrictions, need to change your registration, or have additional questions please contact our Event Coordinator, Joyce Owens at the6owens@gmail.com
**OVERCOMER WEEKEND SCHEDULE**
( Schedule & times are subject to change)
Friday, March 13th
6:15 pm Sign in/Refreshments
7:00 pm Worship- Holly Blevins and Revealed Ministries Band
7:20 pm Briana Nei - Hope for the Hopeless
8:00 pm Small group Discussion Tables
8:30 pm Session 2
9:15 pm Prayer and Anointing for Healing
Saturday, March 14th
7:30 am Breakfast in Carriage House for paying guests
8:45 am Morning Worship Rosemont Barn
9:15 am Jennifer Millbourne
10:00 am Small Group Table Discussions
10:45 am Break
11:00 am Briana Nei
11:45 am Prayer and Worship Holly Blevins
12:15 pm Lunch in the Carriage House for paying guests
1:00 pm Free Time - Rosemont Tours, Pilates Class, Naps, Walks, Friend Time
2:45 Tea Time and Testimonies - Rosemont Barn
3:15 pm Mid Afternoon break out sessions
5:30 pm Dinner in the Carriage House for paying guests
6:45 pm Evening Worship
7:15 pm Evening Session
8:30 pm Prayer and Anointing
Sunday, March 15th
8:30 am Breakfast
9:00 am Closing Prayer and Testimony Session
CHOOSE YOUR PACKAGE!
#1. SESSIONS DROP IN - FREE
You choose to attend the sessions that best work with your schedule. Come for just 1 or attend them ALL. Sessions are as follows Friday evening, Saturday am, Saturday afternoon, and Saturday Evening (4 total) * Please note the sessions themselves are free and include - Complimentary beverages, Friday evening welcome snacks and Saturday afternoon tea and dessert. **NO MEALS** are included but we are offering wonderful Dine In options below or you may Dine Out at your leisure. Please be sure to register the meal choices that work best.
#2. DINE IN.. SATURDAY HOT BREAKFAST ($12)
Includes scrambled eggs, sausage, home fries, oatmeal w/toppings, fruit salad, breakfast pastries, coffee station and orange juice.
#3. DINE IN..SATURDAY LUNCH ($13)- Soup, Salad & Deli Bar
Includes Broccoli Cheddar Soup, Assorted Sliced Meats and Cheeses, Assorted Breads.. Lettuce, Tomato and Onion Tray w/ condiments, Caesar Salad, Water, Tea and Lemonade.
#4 DINE IN.. SATURDAY DINNER ($15)
Includes Grilled Chicken Breast, Roasted Red Potatoes, Green Beans, Dinner Rolls, Garden Salad w/ Balsamic or Ranch, Tea and Lemonade. (Roasted cauliflower available upon request for dietary needs).
#5 DINE IN PACKAGE ($40)- This package includes ALL Saturday meals with the convenience of checking only 1 BOX.
#6 OVERNIGHT PACKAGE ($109) Best Deal! 2 Overnights! All-Inclusive..Includes Friday & Saturday night accommodations in one of the 3 Historic Guest Houses on the Rosemont property. This package also includes ALL Saturday meals and a Sunday prayer breakfast. Limited space!