Description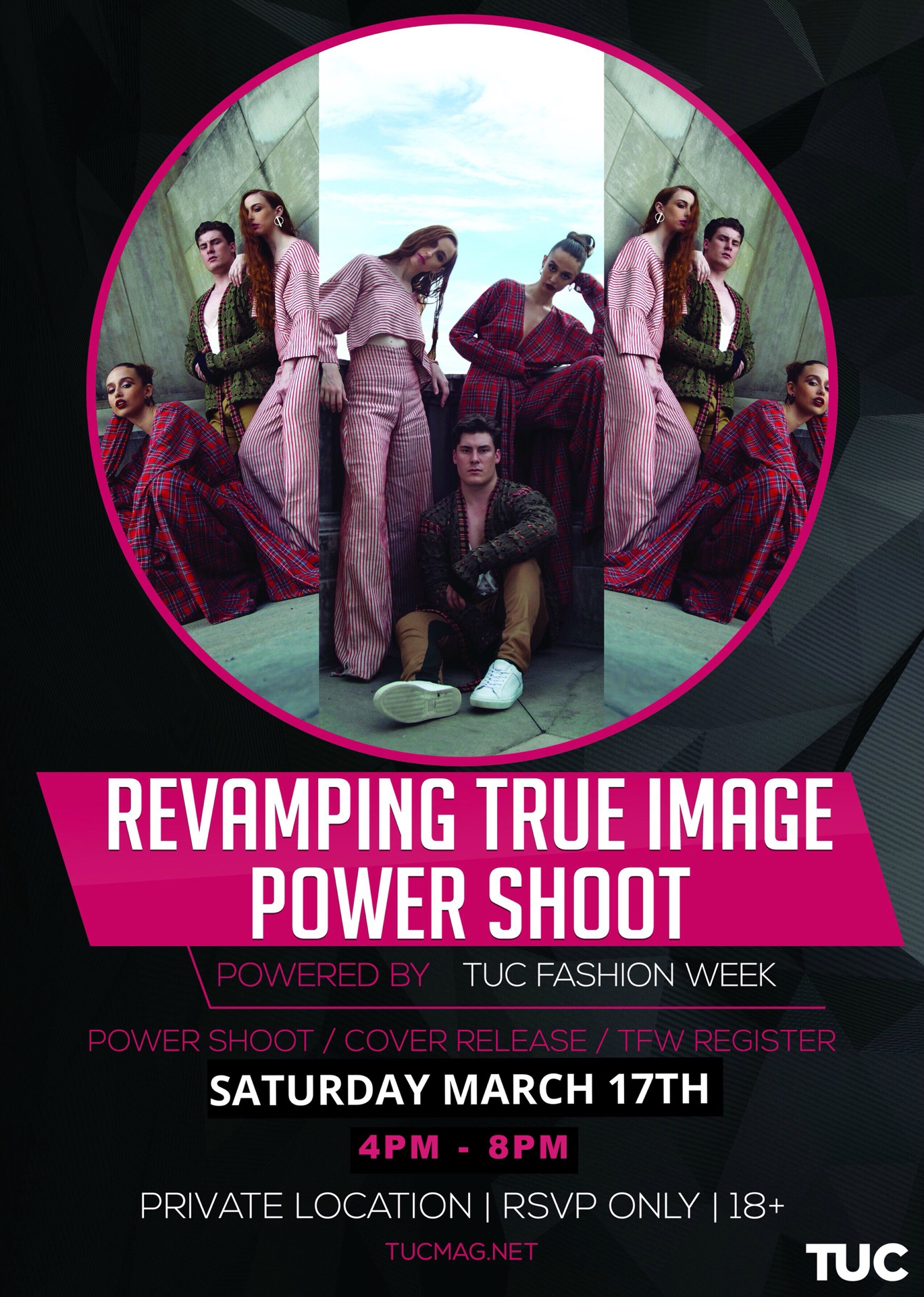 Hi to all of our TUC fashion fanatics join us Saturday March 17th 4pm - 8pm for a marvelous fashion power shoot event! And not only this will be a power shoot we will be celebrating our launch for our TUC FASHION WEEK campaign and releasing our TUC FASHION EDITION COVER !!! So save the date and rsvp now and come network with the best in the Atlanta fashion community! Thank you and we can't wait to see everyone there and remember don't forget to booked your shoot we our amazing team of photoghaphers and stylists.
DESCRIPTION
Build or Upgrade Your Portfolio Brand or Business with us. Get Published.
Ravamping True Image is Everything PowerShoot with Atlanta Top Photographers, Stylists & more.
TUC Magazine take it to the Next Level Get Your Work Published. Your True Image is Everything!
Who should take advantage of this Powershoot ?
Business Owners, Fashionistas, Beauty Professionals, Makeup Artists, Stylists, Salons, Barber Shops, Spas, Fitness Centers, Travel agencies, Luxury brands, Fashion Designers, Boutiques, Fitness Instructors, Photographers, Models, Record Labels, Musicians, Women Entrepprenneurs, Wellness and Life Coaches, Event Planners, Marketers, PR agencies, Media Outlets, Modeling agencies, Personal Trainers and any businesses that need publicity and want to reach an decidedly upscale clientele to name a few.

Don't Miss One of the Most Fun Workshops RSVP (pick your Session time) now:
Note: TUC will be accepting submissions from this shoot for publishing in our FASHION ONLY edition of TUC FASHION Issue 2. RSVP now and save! Book your space now Photographers I Models I Designers I Owners Got Questions? Please ask! e-mail: TUCfashionweek@tucmag.net
PHONE: 678-856-1951
*All Sales are final
Absolutely no refunds: in event of inclement weather conditions / raindate will be scheduled.
RSVP (pick your Session time) now TUCfashionweek.com