Curious about electric cars? Get all of your questions answered, learn about financial incentives, and qualify for additional savings.
About this Event
Pick one of these two workshop opportunities:
Tuesday, November 17, 2020, 7:00pm
Thursday, December 3, 2020, 7:00pm
The same program is offered on both dates. Registration is required, just choose "Select a Date."
NOTE: We have found that an unusual number of emails generated by this event management platform end up in "Spam" or "Junk" email folders. You will receive at least 3 emails if you register - an immediate confirmation, a reminder with a Zoom link shortly before the program, and a follow-up afterwards. Please check your Spam folder if you haven't heard from us, we can be reached at revup@eveva.org if you have trouble.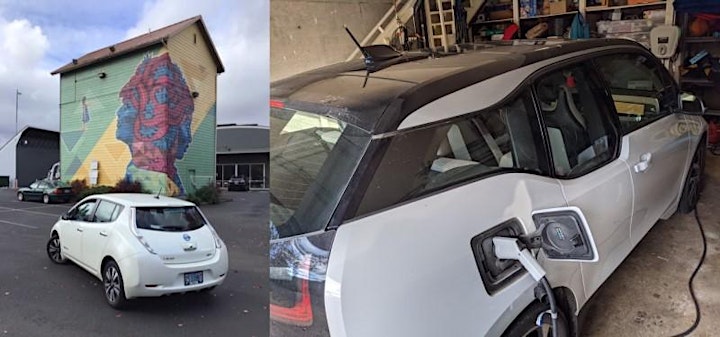 This hour-long workshop will introduce participants to electric vehicles (EVs), including:
Benefits of owning an EV
Key considerations in shopping for an EV
Range, batteries, and charging
Financial incentives
A Question and Answer session will follow an initial presentation. The workshop will be presented via Zoom video conference, and participants will need to have access to Zoom. Organizers will send a Zoom link by email to anyone who registers prior to the event.
Participants will qualify for a discount on a Nissan Leaf or a Chevrolet Bolt from local auto dealerships!
While the workshop is targeted to people living in the Eugene-Springfield-Lane County, Oregon, vicinity, anyone is welcome to participate.
Presentation is provided by the Emerald Valley Electric Vehicle Association (EVEVA) with support from EWEB, the City of Eugene, and the University of Oregon Office of Sustainability.
EVEVA is a local chapter of the Electric Auto Association, composed of electric car enthusiasts who are eager to share our knowledge and enthusiasm. Find out more about the organization at www.eveva.org.