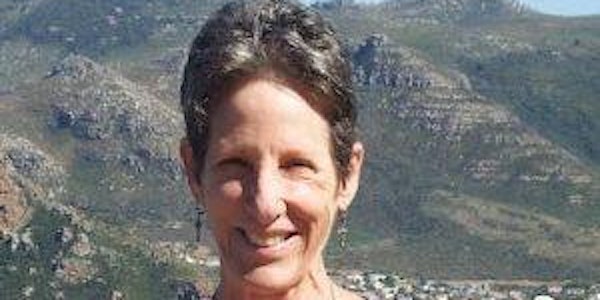 Rev. Denise Schubert on an "Introduction to Enneagrams."
Learn about the Enneagram to take your personal growth to a new level and to gain a new understanding of yourself and others.
Refund Policy
Contact the organizer to request a refund.
Eventbrite's fee is nonrefundable.
About this event
14 days 2 hours

Mobile eTicket
Join SFF and the Rev. Denise Schubert for an enjoyable, insight-filled introduction to this ancient system of mapping human personality. Not only will you discover where you fit on the Enneagram map, you'll use its insights to learn how to be more skillful in navigating all of the relationships in your life.
The Enneagram is defined as "a geometric figure that delineates the nine basic personality types of human nature and their complex interrelationships." There are many subtypes and variations within the nine fundamental categories. Nevertheless, Enneagram theory asserts that those nine principal types adequately map out the territory of human personality.
The Enneagram also maps out the ways in which the nine types are related to each other. This is the aspect that most people are familiar with and find most exciting, because it offers a framework for understanding themselves and everyone they deal with.
As a psycho-spiritual typology, the Enneagram helps people recognize and understand an overall pattern in human behavior. External behaviors, underlying attitudes, one's characteristic sense of self, conscious and unconscious motivations, emotional reactions, defense mechanisms, object relations, what we pay attention to, our spiritual potentials and much more are all parts of a complex pattern that forms each personality type.
Let the Rev. Denise, an active Science of Mind minister with a master's degree in consciousness studies, show you why therapists, business counselors, human resource directors and spiritual seekers from around the world are all finding the Enneagram to be immensely useful for self-understanding and personal growth.
During this introduction, you will become acquainted with the nine Enneagram types, their strengths, challenges, where they go when under stress, and how they present when they are strong. The knowledge you gain will elicit understanding, compassion and generosity in all of your relationships.
Rev. Denise says: "Always remember, however, that the Enneagram does not put you in a box, it shows you the box you are in and the way out!"
You can visit www.spiritual-fronters.com to learn more.
We look forward to Rev.Denise's live presentation on the Enneagram, and encourage everyone in our SFF family not to miss it. Register now. Visit www.spiritual-fronters.com to learn more.