Description
Super Comedy Show!
Reverend Bob Levy & Joe Conte
Hosted By: Joe Fernandes
SHOW STARTS AT 9PM | DOORS OPEN AT 7PM
LIMITED PROMOTION:
Next 20 tickets purchased are $10.00 each
Get them now before this promotion ends!
General Admission Tickets: $20.00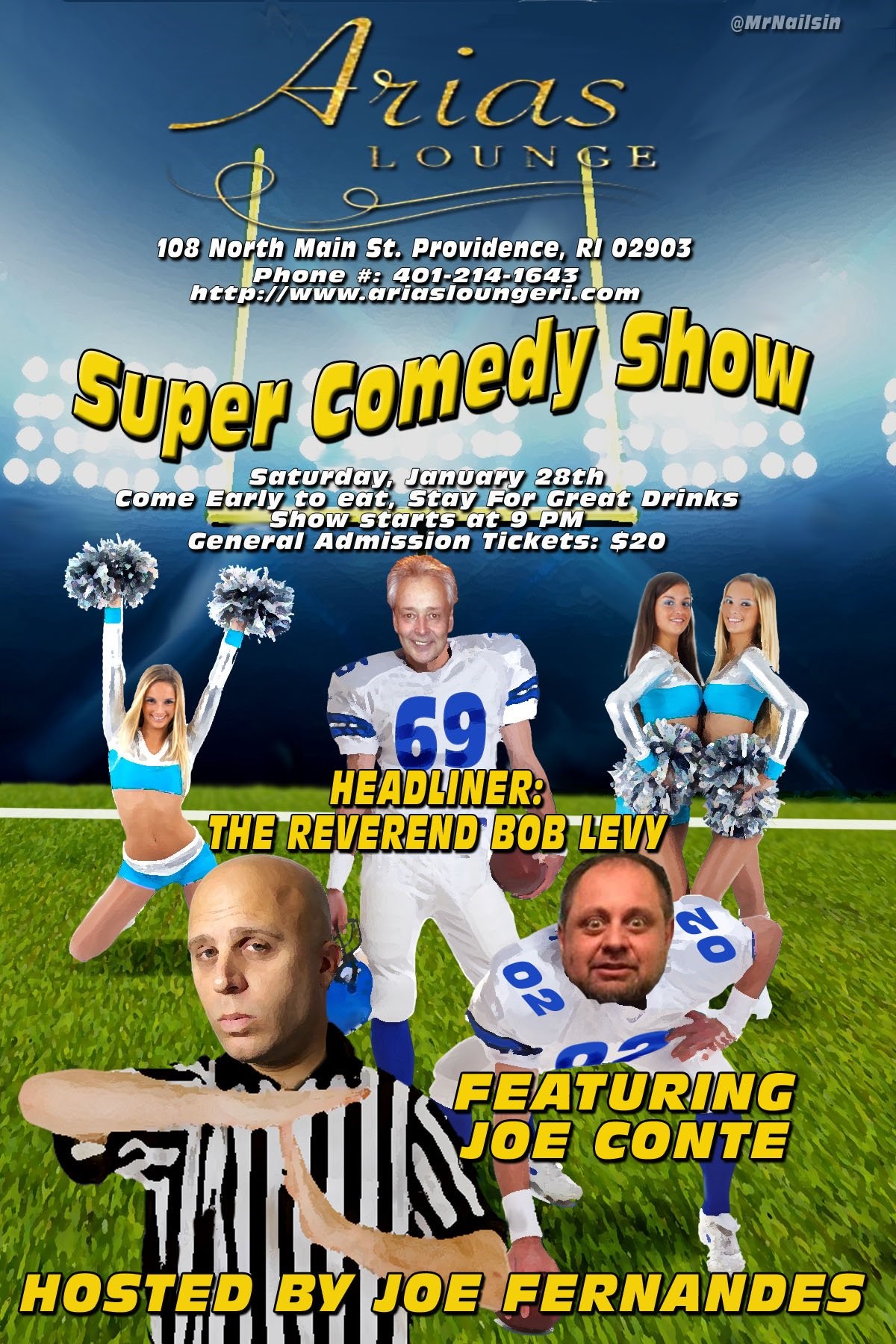 Join us as we celebrate our new Comedy Series with stand-up comedian, Bob Levy. Levy is one of the funniest comedians around. He can be heard on the comedy stations on Sirius Radio. He hosts his own show, The Bob Levy Show, and can be heard on Radio Misfits. Levy has also been a regular on The Howard Stern Show, Opie & Anthony and The Artie Lang Show.
Featuring Joe Conte
Hosted by Joe Fernandes
Do not miss this outrageously funny and often controversial comedian!