Description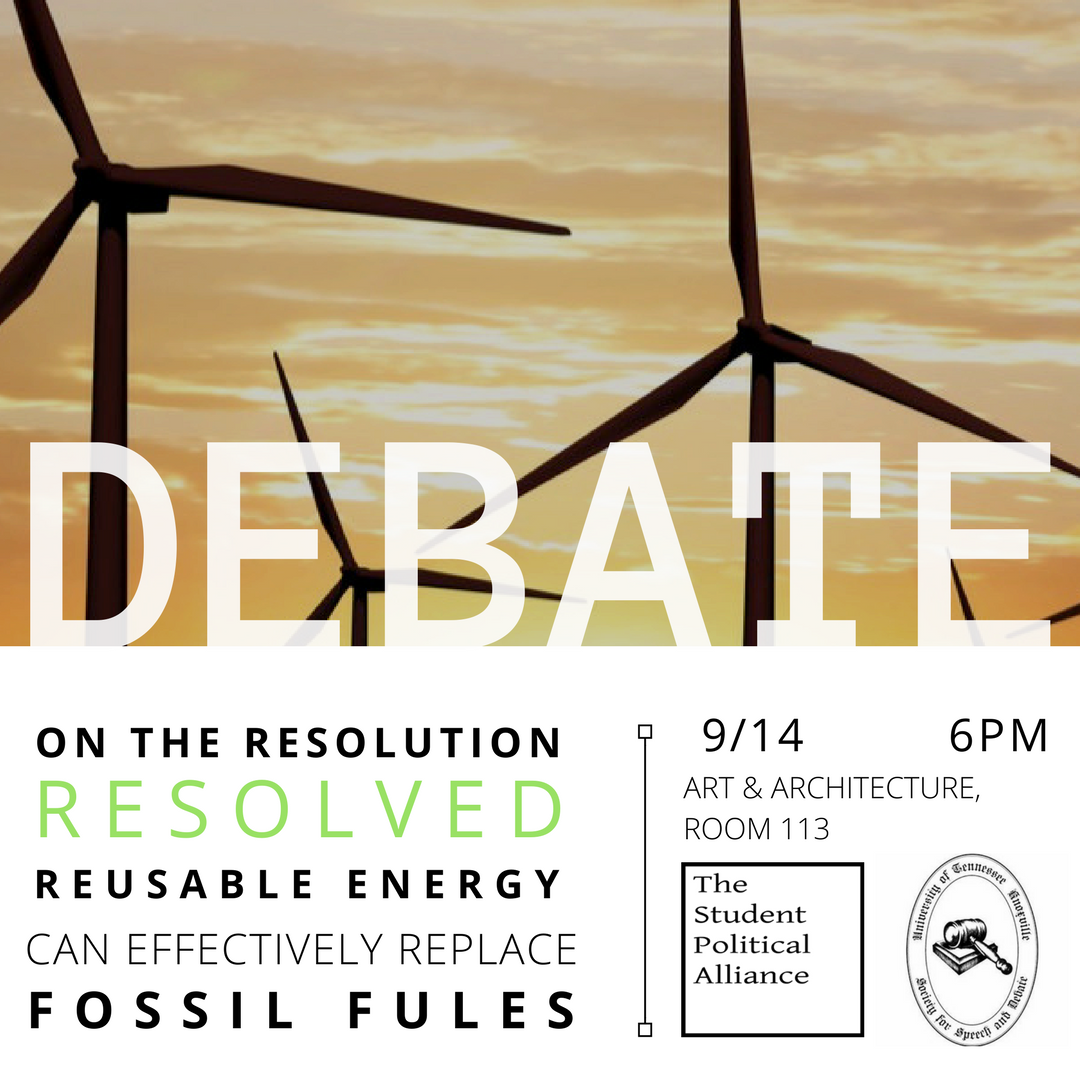 Imagine powering civilization entirely with energy from renewable sources: wind, sun, water (hydroelectricity), naturally occurring heat (geothermal), and plants.
No coal mines, oil wells, pipelines, or coal trains. No greenhouse gas emissions, car exhaust, or polluted streams. No wars over oil, dependence on foreign suppliers, or resource shortages.
Sounds nice, right?
A growing number of activists say it is within reach. The idea has inspired ambitious commitments from an increasing number of cities, including Madison, Wisconsin, San Diego, and Salt Lake City. Advocates are pushing states to support the goal.
Clean-energy enthusiasts frequently claim that we can go bigger, that it's possible for the whole world to run on renewables — we merely lack the "political will."
So, is it true? Do we know how get to an all-renewables system?
Should the UnCan reusable energy effectively replace Ffossil fuels? Join us in 113 Art & Architecture at 6:00 PM on Thursday, September 14th for an important debate on one of our nation's most important issues.

SPEAKERS
Symantha Gregorash - University of Tennessee Student, & Secretary of Tennessee Speach and Debate Society
Nathaniel Hooperr - University of Tennessee Student & Public Relations Chair for the Tennessee Speech and Debate Society

------------------------------------------------

The event is open to the public. Please visit our website for more information.
E-mail spautk@utk.edu for more information. *Details subject to change.
Date and Time
Location
Art and Architecture Building
1715 Volunteer Boulevard
Room 113
Knoxville, TN 37916