Description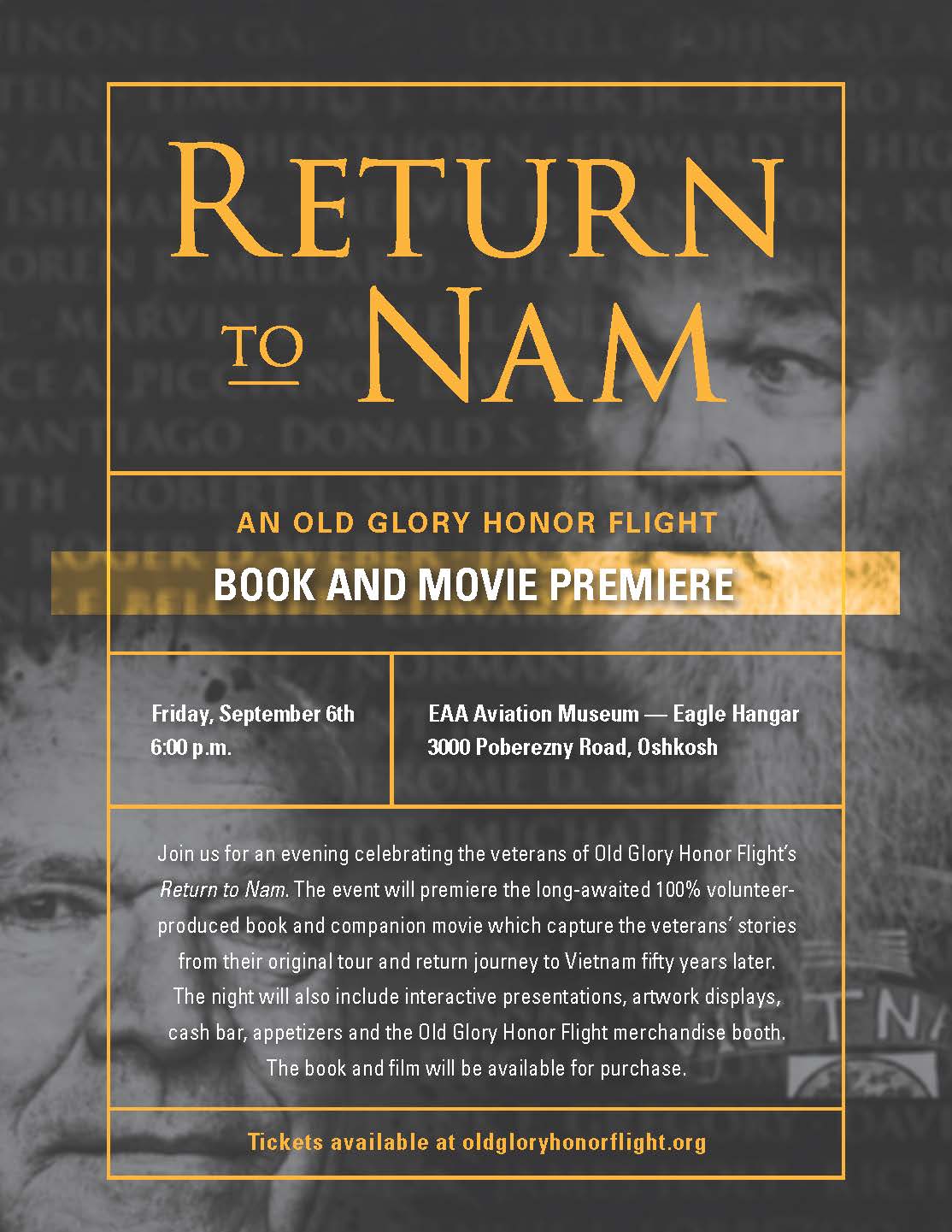 FAQs:
-Tickets are $20 and include appetizers and cash bar (No senior citizen rate)
-Doors open at 6 p.m., Return to Nam movie premiere begins at 7:30 p.m.
-Meet the Return to Nam veterans.
-View the Return to Nam art photo gallery.
-Purchase the Return to nam book, Return to Nam movie and official Old Glory Honor Flight merchandise to support future missions.
-Please note: The Return to Nam movie may contain graphic content not suitable for children. Please use your own discretion when buying tickets.
-Due to the high demand for limited tickets, we are asking you limit your purchase to 4 tickets per person to give everyone an opportunity to attend this special event. Thank you for your understanding.