Description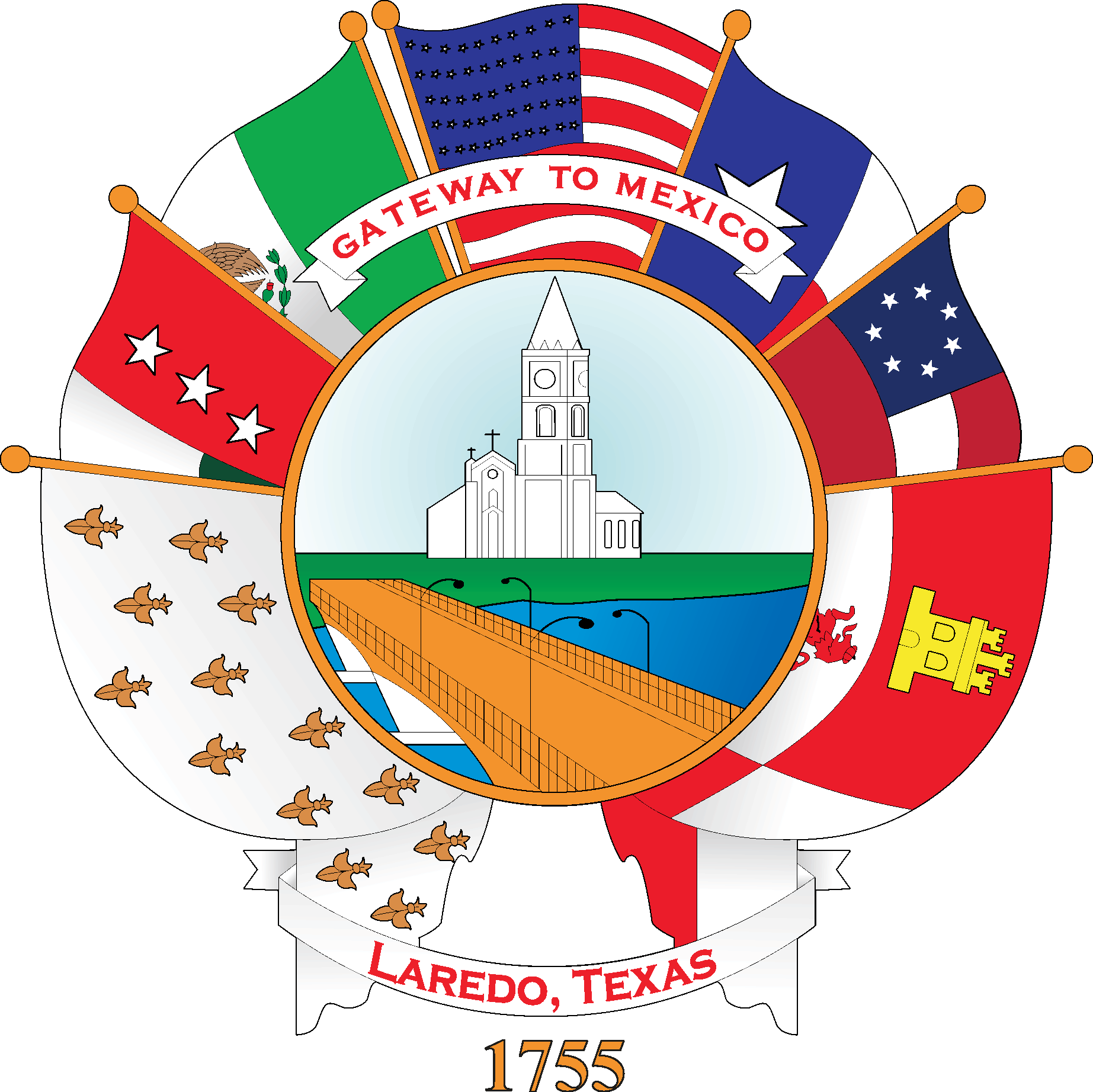 This event is focused on trees, trees, and more trees! The goal is to gather 900 volunteers and plant 200 trees! Calling on all types, ages, and abilities of volunteers for this special event!
The Return of the 100-Acre Wood at North Central Park benefits the continued development of the facility, assists the Manadas Creek watershed and also celebrates the 10th anniversary of the Park's existence. Now, one of the most widely used venues for community events, including a popular spot for 5Ks and the annual Spring Break Kite Festival, the fall is the ideal time to plant new trees and get people together when the climate is friendlier for outdoor work!
Volunteer registration will be open at 7:30 a.m. for on-site check-in and will be in two locations at the park, North Access Point and Central Access Point. Please note that pre-registration will require selection of one or the other location.
North access will be through the Concentrix call Center Parking Lot, 2451 Monarch Dr.

Central access will be through the main park entrance, by the swimming pool, 10202 International Boulevard
Participants will be planting trees, spreading mulch, adding tree wells for existing trees that are on-site, and handling other tasks in relation to these activities. Some volunteers may also assist with graffiti removal, logistical tasks, and help with the distribution of tools, cleaning aides, food, and water. Complimentary refreshments, breakfast snacks and lunch will be provided for all volunteers! The first 500 voluneteers will also receive a reusable, refillable sports bottle as a thank you gift!
---
WAIVER OF LEGAL RIGHTS, RELEASE OF LIABILITY AND ASSUMPTION OF RISK
This form must be signed by or on behalf of all individuals who will participate in the City of Laredo The Return of the 100 Acre Woods at North Central Park (the "Activity"). Participants under the age of 18 must have this form signed by a parent or legal guardian (in such event, all references to "I" shall be deemed to refer to the participant who is under the age of 18).
In consideration for being allowed to participate in the Activity, I, _____________, the undersigned, acknowledge, appreciate and agree as follows: I acknowledge that this Activity may involve strenuous activity and carries with it the potential for property loss, serious injury, permanent disability or death. The risks include, but are not limited to, those caused by terrain, facilities, temperature, weather, condition of participants, equipment, vehicular traffic, actions of other people including, but not limited to, participants, volunteers, spectators, event officials, event monitors and/or organizers and lack of hydration. These risks are not only inherent to participants, but are also present for volunteers. I hereby assume all of the risks of participating and/or volunteering in this Activity. Furthermore, I, expressly and unconditionally assume all risks and dangers known or unknown, foreseen or unforeseen, relating or incidental to my involvement in the Activity.
I also attest I am free from any mental or physical condition, ailment or injury (medical or otherwise) which would, in and of itself or in conjunction with any other circumstance, including but not limited to those activities associated with the Activity, (i) impair, prevent or prohibit me from engaging in such Activity or (ii) be affected, aggravated or worsened in any way as a result, directly or indirectly, of my involvement in the Activity.
WAIVER AND RELEASE / INDEMNIFICATION AND HOLD HARMLESS
IN CONSIDERATION OF BEING PERMITTED TO PARTICIPATE IN ANY WAY IN THE ACTIVITY, I, FOR MYSELF, MY HEIRS, PERSONAL REPRESENTATIVES OR ASSIGNS, DO HEREBY RELEASE, ACQUIT, AND FOREVER DISCHARGE THE CITY OF LAREDO, TEXAS, TOGETHER WITH THEIR RESPECTIVE OFFICERS, DIRECTORS, FORMER AND PRESENT ELECTED AND APPOINTED OFFICIALS, LEGAL REPRESENTATIVES, AGENTS, SERVANTS, EMPLOYEES (IN BOTH THEIR PUBLIC AND PRIVATE CAPACITIES), VOLUNTEERS, SUCCESSORS, AND ASSIGNS (HEREINAFTER COLLECTIVELY LAREDO) OF, FROM AND AGAINST ANY AND ALL LIABILITIES OF EVERY KIND, CLAIMS, CAUSES OF ACTION, WHETHER AT LAW OR IN EQUITY, IN CONTRACT OR TORT, UNDER STATUTORY OR COMMON LAW OR PURSUANT TO THE TEXAS OR UNITED STATES CONSTITUTION(S) (INCLUDING ALL EXPENSES OF LITIGATION, COSTS, AND ATTORNEYS FEES), KNOWN AND UNKNOWN, LOSSES, JUDGMENTS, FINES, DEMANDS, DAMAGES, LOSS OF USE OR SERVICES, OR INJURIES TO REAL AND/OR PERSONAL PROPERTY AND/OR PERSONS (INCLUDING DEATH) (COLLECTIVELY CLAIMS ), AND I FURTHER AGREE TO DEFEND, INDEMNIFY AND HOLD HARMLESS LAREDO, OF, FROM AND AGAINST ANY AND ALL CLAIMS ASSERTED BY ANY PERSON OR ENTITY AGAINST LAREDO WHETHER ARISING OUT OF, TOUCHING UPON OR IN ANY WAY RELATING TO THE ACTIVITY AND/OR THE PRESENCE, MALFUNCTION, MAINTENANCE, ADDITION, SUBSTITUTION, USE OR CONDITION OF ANY TANGIBLE PERSONAL OR REAL PROPERTY OWNED, LEASED, OPERATED, OR UTILIZED BY LAREDO IN CONNECTION WITH THE ACTIVITY EVEN IF THE CLAIM IS THE RESULT OF THE ACTUAL OR ALLEGED SOLE NEGLIGENCE OF LAREDO AND/OR THE RESULT OF THE ACTUAL OR ALLEGED NEGLIGENCE OF LAREDO, AND/OR THE ACTUAL OR ALLEGED JOINT OR CONCURRENT NEGLIGENCE OF LAREDO AND ANY OTHER PERSON OR ENTITY, AND/OR THE ACTUAL OR ALLEGED STRICT, STATUTORY OR CONSTITUTIONAL LIABILITY OF LAREDO.
PHOTOGRAPHY PERMISSION
I hereby grant the City of Laredo, elected and appointed officials, employees and volunteers assisting on behalf of the City of Laredo permission to take pictures of me during my participation in the Activity of the for the use of non-profit advertising of the same. Any and all photography is the sole property of the City of Laredo and may be used for any and all publicity reasons or events that the City sees fit.
ACKNOWLEDGMENT OF UNDERSTANDING
I warrant that I have read this full release and fully understand it as a release for the above described matter. I understand that I am giving up substantial rights, including my right to sue. I acknowledge that I am signing the agreement freely and voluntarily, and intent my signature to be a complete and unconditional release of all liability to the greatest extent allowed by law. I further warrant that no representation of any kind or character has been made to us by any person as an inducement for the execution of this release, and that the undersigned is of legal age, and am legally competent to execute this release.
I agree to the aforementioned terms and certify that all information provided on this form is true, accurate and complete in all respects.
---
FAQs
Will I be able to earn community service hours for volunteering at this event?
YES! All students and individuals seeking community service hours will receive on-sight verification of hours and documentation. If you bring your own form from your school or organization, registration staff will be able to sign off on it after you turn in all tools and complete your work that morning.
What are my parking options for getting to and from the event?
All volunteers are asked to report to one of two check-in and registration areas. Parking will be available on a first come first served basis at the two locations listed below.
North access will be through the Concentrix call Center Parking Lot, 2451 Monarch Dr.

Central access will be through the main park entrance, by the swimming pool, 10202 International Boulevard
How can I contact the organizer with any questions?
Please direct questions to Keep Laredo Beautiful at 956-794-1655 or 956-794-1650; we can also be reached at Blasita Lopez: blopez@ci.laredo.tx.us or Ivan Santoyo: isantoyo@ci.laredo.tx.us.
Do I have to bring my printed ticket to the event?
No, you will not need to bring your printed ticket, but you will need your liability/waiver form.
Why do I need to pre-register?
Registration will consist of supplying a waiver of liability and release form, signed by participants that are adults 18-years and older and data collection on the form that is in the other portion of this website. Minors that are 17 and under, will need to have a parent sign off on the form. (see the text of the form above) KLB would like for you to pre-register for a number of reasons. First, so that we have a good headcount of participants for the preparation of a number of items, including, but not exclusive of the following: tools; supplies, food, and beverages. The second reason that we need you to pre-register, is for checking in and out digitally; we want to try to go paperless with this registration process. You can help us by pre-registering and filling in all the required items on the order form.
Do I need to bring anything to the event with me?
Yes, the liability/waiver release form, if you have it. If not there will be some on-site at each registration access point. Please come prepared to work outside, dress sensibly, with closed-toe shoes, hat, and gardening or work gloves are suggested.