RETROUVAILLE OF JACKSONVILLE WEEKEND MARRIAGE PROGRAM - June 7-9, 2019

Friday, June 7, 2019 at 7:00 PM

-

Sunday, June 9, 2019 at 5:00 PM (EDT)
Event Details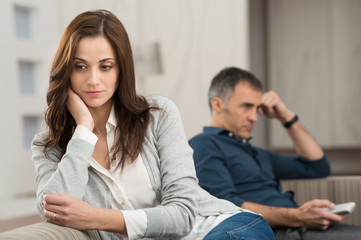 WHOM IS IT FOR?
It is for couples who want their marriages to work and who need help in learning how to communicate better.  Many couples have experienced issues such as infidelity, addictions, blended family/parenting challenges, long distance relationships, in-law/family issues, financial hardship, or may have grown apart from each other. Many couples are facing the challenges of being newly married, while others may have been married for many years.  A willingness and desire by both husband and wife to improve the marriage is needed.  
The Retrouvaille Program
The Retrouvaille Program helps couples put the pieces of their marriage back together and rebuild loving relationships.

Retrouvaille, pronounced (Retro-vi), is a French word meaning "rediscovery".

It is a Christian program, Catholic in origin, and couples of all faiths or no faith background are encouraged to attend.

It is primarily a practical program about improving communication, building a stronger marriage, and helping couples re-discover the love they had for each other.

Retrouvaille presenters are not trained counselors, but couples that share their personal stories of their marital struggles and the tools they utilized to rediscover their love for each other.
The Challenge of Marriage in Today's Society
In our society, with the pressures of work, family life, and other conflicting demands, marriage relationships are often taken for granted. Without attention and care, marriages wither and couples slowly and quietly drift apart or are often torn apart by hurtful actions. Far too many couples live in misery and do not know the joy of a loving relationship. If you are experiencing challenges in your marriage, the Retrouvaille Program may be able to help and may be the lifeline you seek.
Tens of Thousands of Couples Have Been Helped
Retrouvaille is a non-profit and all volunteer peer ministry, that collectively impacts more struggling marriages and families than any other ministry in the world. Thousands of marriages have been restored with the simple concept of couples helping couples with the spiritual guidance from caring clergy members.
Retrouvaille Program Cost is Affordable
Costs for the Retrouvaille Program vary by community, due differences in accommodations and number of couples attending. Retrouvaille is self-supporting by the couples that attend the program. Each couple pays a registration fee and on the weekend, couples will be asked to make a donation to help cover the expenses for the weekend. No couple is ever denied the chance to heal their marriage because they are facing financial difficulties and assistance is available.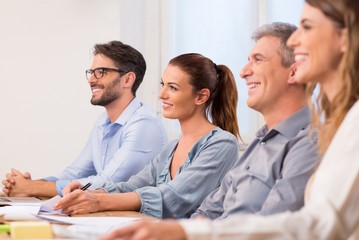 Retrouvaille is a Three-Phase Program
Phase 1: The Retrouvaille Weekend Experience
Retrouvaille begins with a weekend experience in which couples are helped to re-establish communication and to gain new insights into themselves as individuals and as a couple. This part of the program is presented by three couples and a priest. The presenting team has experienced disillusionment, pain, and conflict in their own lives and offer hope as they share their personal struggles of reconciliation and healing.
Couples will find courage and strength in the realization that they are not alone in their struggle. They will not be asked to share their problems with anyone else. However, they will be encouraged to put the past behind them and to look beyond the hurt and pain, in order to rediscover each other in a new and positive way. The Retrouvaille Weekend provides tools to help them with communication, forgiveness, and trust. It teaches a dialogue process of meaningful communication on a feeling level.
Phase 2: The Post Weekend Sessions
A series of follow-up presentations is the next important phase of the Retrouvaille healing process. The hurt and pain of a struggling marriage cannot be healed in a single weekend experience, though it is a positive start. The Post sessions include a series of 2-hour talks by additional couples that expand on the Weekend concepts. Each Retrouvaille community establishes the Post schedule, over either a 6 or 12-week period. Most couples, without a doubt, find this to be one of the most productive components of the program and where the most growth in the marriage occurs.
Phase 3: Monthly Support (CORE)
The final phase is a monthly small-group support meeting, called CORE (Continuing Our Retrouvaille Experience). It allows for a casual and supportive interaction with other couples who have attended the Retrouvaille program. This monthly meeting continues to reinforce the communication tools learned on the weekend and it is a positive and welcoming space that allows couples to form strong and lasting bonds as they continue to heal their marriages. 
WHAT IS THE NEXT STEP?
Thank you for your inquiry about the Retrouvaille Program, (pronounced RETRO-VI).  Many couples don't know where to turn for help when their marriage falls on hard times.  We believe Retrouvaille is the answer for many of these couples.  Countless marriages have been saved in the United States, Canada and many other countries of the world.  The program is in its 32nd year in the Jacksonville area. 
We are currently registering for our June 7-9, 2019 weekend.To register, please go to Retrouvaille of Jacksonville . If you are unable to attend our next weekend, note that we offer three weekends annually in Feb., Jun., and Oct. in the Jacksonville area.
Check-in time on Friday, June 7 by 7:00 p.m. and couples are asked to eat dinner before arriving.  The program will conclude on or before 5:00 p.m. on Sunday, June 9. 
Dress is casual and comfortable, with layered clothing suggested.  Couples are asked to bring a snack (fruit, crackers, chips, cookies, energy bars, or other snacks that do not need refrigeration) and a drink to share with the group.  All other meals for the weekend will be provided.  This is a full weekend schedule and partial attendance is not an option and both husband and wife will need to attend together.  A schedule of the Post-Weekend phase of the program will be provided on Sunday of the weekend, as well as follow up monthly support meetings.
There are a limited number of spaces available per weekend.  Reservations are confirmed on a "first-come, first-serve" basis.  Many times there is a waiting list, so reserve as soon as both spouses agree to participate.  After we receive your registration, a confirmation letter will be emailed to you.  We will also make direct telephone contact with you to confirm your registration.  We hope this information answers your questions.  Please email jacksonville@retrouvaille.org  if you need additional information or call the Registration Couple at 904-662-8604.  You may also register online at Retrouvaille of Jacksonville.

Retrouvaille of Jacksonville, Florida
When & Where

Marywood Retreat and Conference Center
235 Marywood Dr
St Johns, FL 32259


Friday, June 7, 2019 at 7:00 PM

-

Sunday, June 9, 2019 at 5:00 PM (EDT)
Add to my calendar
Organizer
Retrouvaille of Jacksonville is a group of trained mentor couples who have experiened marital issues themselves who now teach other couples how to repair their own marriages. 
The word Retrouvaille™
(pronounced re-tro-vi with a long i.) is a French word meaning rediscovery. The program offers tools needed to rediscover a loving marriage relationship. Thousands of couples headed for cold, unloving relationships or divorce have successfully overcome their marriage problems by attending the program. 
 
Who is it for?
It is for couples with marital problems including those who are considering marriage separation and those who are already separated or divorced that want marriage help.

Some couples come to Retrouvaille during the initial signs of a marriage problem. Other couples are in a state of despair and hopelessness when they attend the program. These latter couples often consider the Retrouvaille program their final option.
Many lawyers and judges send couples to Retrouvaille as a prerequisite to filing for a divorce or rendering final decisions. Many marriage counselors send their clients to Retrouvaille as a prerequisite to marriage counseling. These professionals know that the tools of communication in marriage taught in the program are often what couples need.
The Retrouvaille program is not designed nor intended for couples in a co-habitating relationship.
Weekend programs are offered three times annually.