Retreat with Sri Avinash - Springbrook QLD - Meditation, Healing, Yoga, Spi...
Description
Register here (Please note: the price here includes a booking fee. Click the link below to avoid the booking fee)


About
A weekend of rejuvenation, healing and spiritual inspiration
Retreats are an opportunity to go deeper within and be immersed in the wisdom of timeless teachings and the loving presence of a spiritual Master. In the beauty of nature, and away from the busyness and distractions of everyday life, we are more able to find peace of mind and reconnect with our Self.
Join Sri Avinash as he guides us on a journey back to our true nature where we feel a sense of vitality and aliveness at the core of our being. The extensive programs are designed to heal, rejuvenate and awaken love and joy within you.
The Discover the Beauty of Being retreat is a weekend of insightful teachings, healing sessions, meditation workshops, nature walk, hatha yoga, spiritual cinema, time for inner silence as well as time to connect with fellow travellers on the path, and much more—all in the heartland of Springbrook's Gondwana Rainforest. You will also have the opportunity to experience the life-changing Satori Transmission—where the Master transmits to you a temporary taste of the enlightened state.
There is the option to choose from the 3 day program from Friday to Sunday, or the 4 day program from Friday to Monday.

What Others Say
MICHAEL-JOHN DEVINE
"I felt that my life has taken a different path, just for having spent time with Sri Avinash just for these last four days. I feel really touched and grateful for the experience."
Read Michael-John's experience
TESS HUFFMAN
"It's a feeling of coming home, internally—to experience a real sense of inner peace"
CHRIS WHITE
"The retreat this weekend was life-changing. It's taught me a lot about myself, it's given me a lot of peace, a lot of calm. I've got more patience now, more serenity."
---


Program
Satsang and Dharma talks—spiritual instruction to guide your life and spiritual practice

Live Q&A—the chance to ask your burning questions in person

Darshan blessing—be infused with the Master's love and healing

Satori Transmission—an offering by Sri Avinash, where he transmits a taste of the enlightened state to the recipient

Healing Transmission—receive pure healing energy in an intensive healing session

Mantra workshop—Learn a powerful tool to fast-track your spiritual progress

(Exclusive to the 4 day retreat package)

Meditation classes—learn and practice effective and timeless meditation methods

Hatha Yoga—Re-energise yourself for good health and spiritual wellbeing

Time for personal practice, silence and contemplation—practice meditation, read a book, or enjoy the natural setting for reflection on the teachings

An evening of spiritual cinema—watch an inspiring film

(Exclusive to the 4 day retreat package)

Nature walk and outdoor meditation program—time to soak in the natural environment, and enjoy a nature meditation

(Weather permitting)

Vegetarian meals—enjoy healthy, delicious food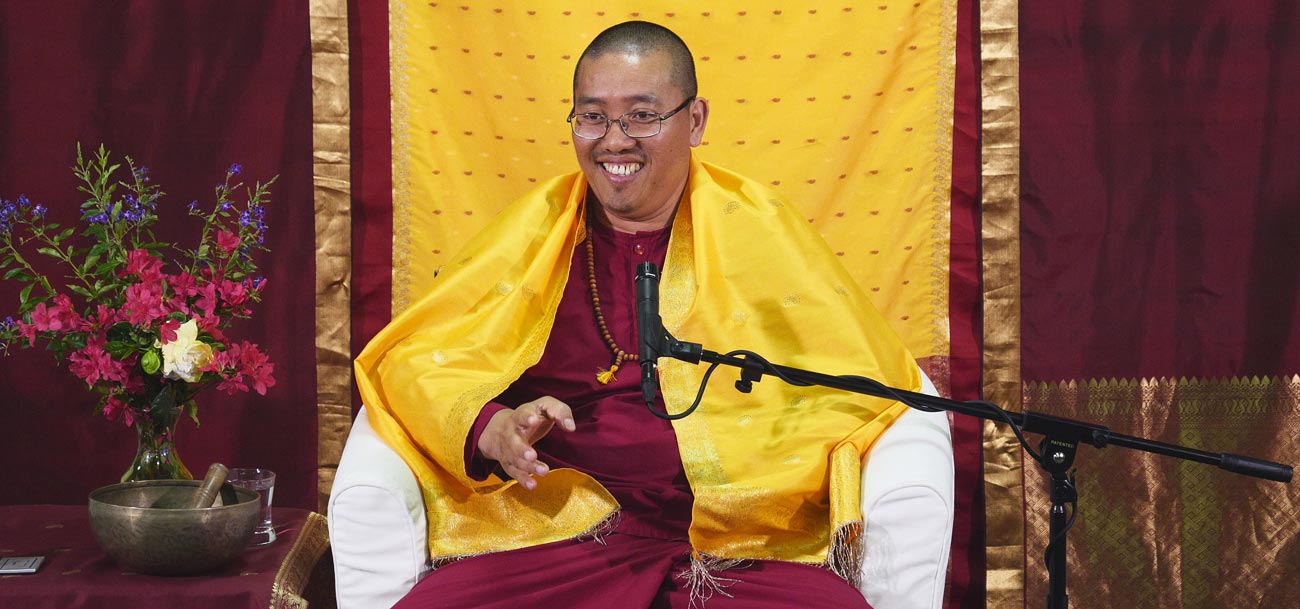 About Sri Avinash
Sri Avinash is a non-sectarian spiritual Master, healer, author and modern-day Bodhisattva—a Buddha of compassion who chooses to return to the world again and again until all living beings are free from suffering. He has developed a practical system, a spiritual science, to help bring humanity out of the stress and confusion of our modern world, towards a life of peace and happiness.
Sri Avinash's Mission is to help people all over the world achieve true inner peace—the peace that is lasting, the peace that is uplifting, the peace that you take with you everywhere you go. Out of his compassionate heart he travels the world sharing his teachings, and blessing people with his darshan—transmitting divine love and spiritual strength that removes people's suffering and awakens love in their lives.
---
Venue
Koonjewarre
2806 Springbrook Road, Springbrook QLD Australia 4213
38km (39mins) South-West of the Gold Coast and 109km (82mins mins) South-East of the Brisbane CBD
Heartland of the Gondwana Rainforests
Koonjewarre is in the heartland of the Gondwana Rainforests, an Australian World Heritage Area. Just 300 metres from the Springbrook Nation Park, the retreat site is home to unique flora and fauna, with beautiful walking tracks and lookouts. Nearby are imposing cliffs, stunning waterfalls and unparalleled views.
The retreat is a bird-watchers mecca, and Pademelons (small members of the kangaroo family) abound at dawn and dusk.
Meeting Place On High Ground
Koonjewarre (pronounced koon-gee-warr-ee), is a term used by the Kombumerri clan of the indigenous Yugambeh people. It translates to "Meeting place on high ground", perfectly describing this unique retreat in the high country of Springbrook where the clouds touch the earth.
The stunning beauty and uniqueness of the rainforest make Koonjewarre the ideal setting for meditation, retreat and contemplation.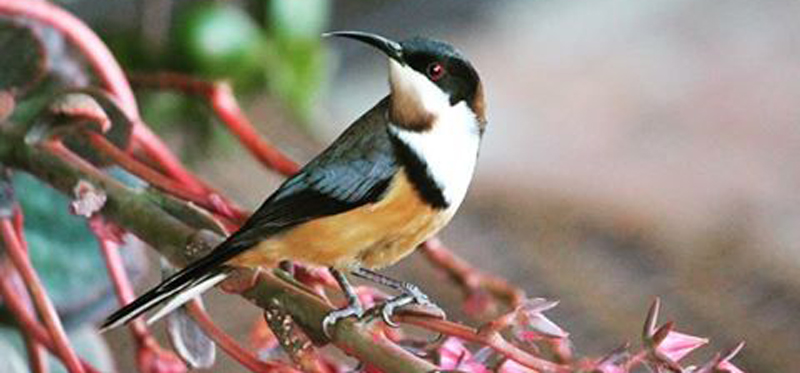 Food
The retreat includes delicious vegetarian meals (including eggs).
The retreat is strictly meat, cigarette, drug and alcohol free.
---


Travel
By Air: The closest airport is the Gold Coast Coolangatta International and Domestic Airport (47km).
By Public Transport: There is no public transport to the retreat site, or nearby. The best option is to drive, hire a car, or take a taxi.
By Car: Get directions >
*PLEASE NOTE: The road from Mudgeeraba to Springbrook is closed owing to landslips caused by torrential rain from ex-cyclone Debbie in March 2017. It is likely to be closed until the end of 2018.
---


Schedule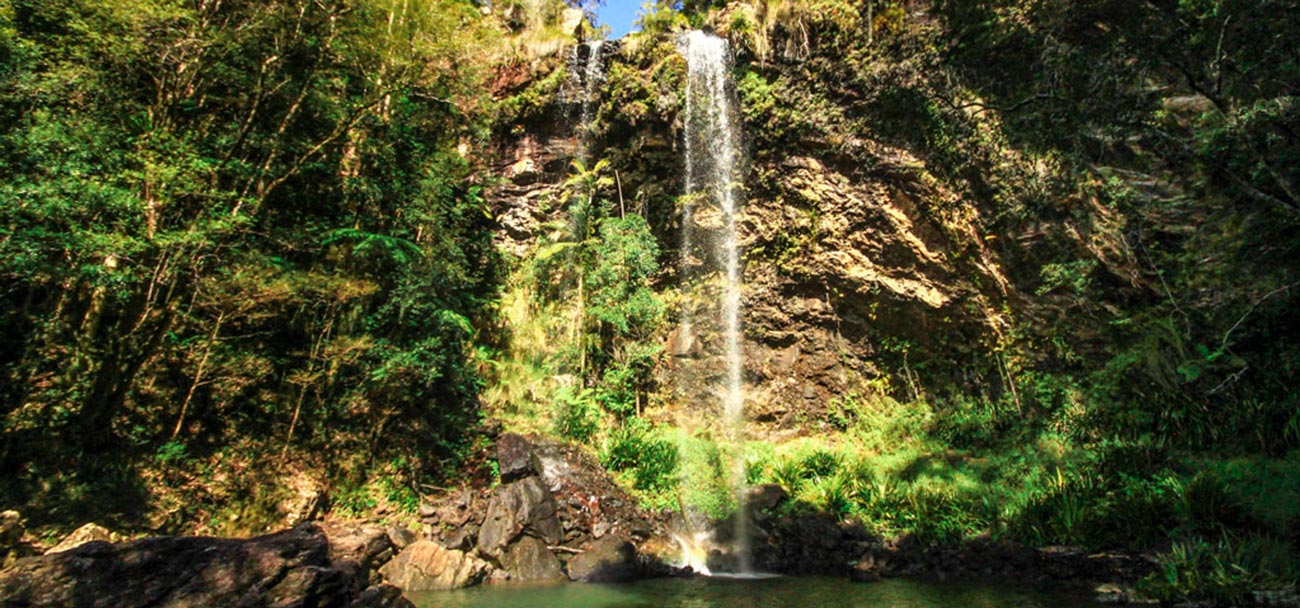 Pricing
You can choose to register for a 3 or 4 day retreat. Please make your selection below.
Retreat fee includes meals and regular accommodation. To upgrade your accommodation, see here >
3 Day Retreat
5pm Friday 20 April 2018 – 5:30pm Sunday 22 April 2018
Early Bird: $395 (Expires 6 April 2018)
Regular: $495
Children under 8 years: $100
Children 9 - 17 years: $160
4 Day Retreat
5pm Friday 20 April 2018 – 2pm Monday 23 April 2018
Early Bird: $495 (Expires 6 April 2018)
Regular: $595
Children under 8 years: $150
Children 9 - 17 years: $220
---
Register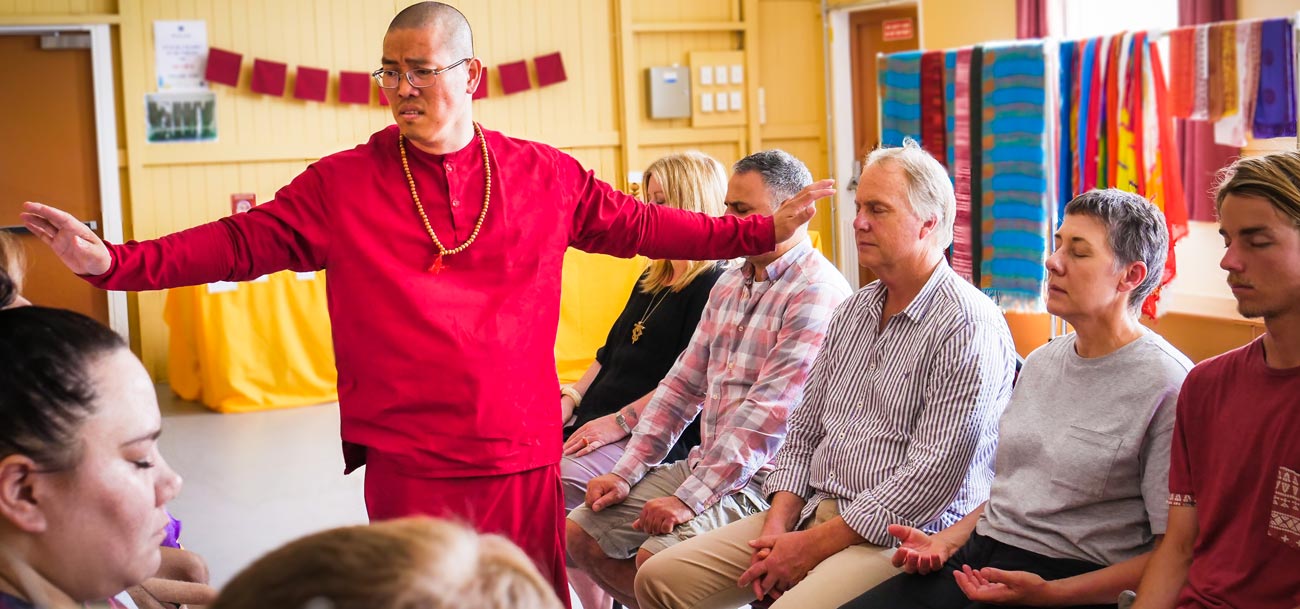 Accommodation
Accommodation options include camping or shared male and female dorm rooms with an ensuite bathroom per room. There are also limited motel rooms that sleep up to 4 people, with an ensuite bathroom. The accommodation is nice and simple.
Please bring your own bedding.
*Camping:
Included (Please bring your own tent, campervan or van)
*Shared male or female dorm room with ensuite bathroom per room:
Included (Sleeps up to 8 people)
*Motel room with ensuite bathroom:
Extra $40/room/night for up to 4 people (Only available for 4-day retreat package)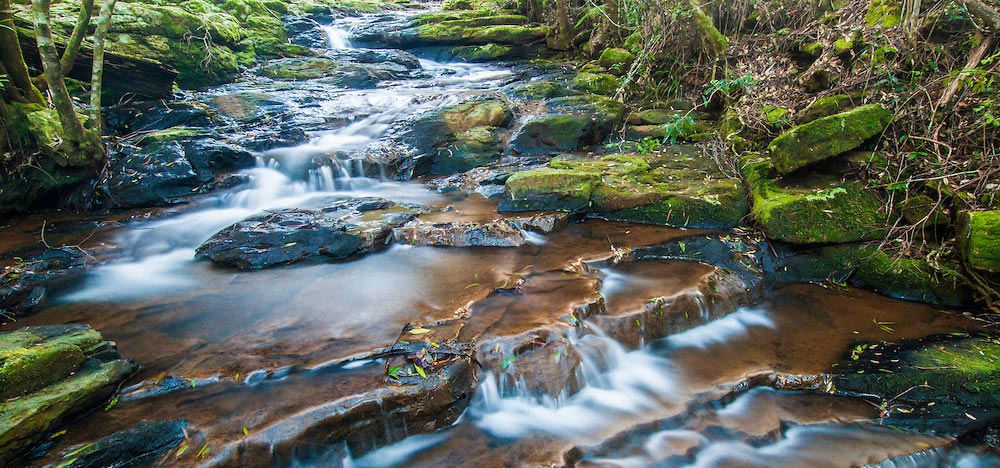 Contact