Description
Treat yourself to an all-inclusive extended weekend retreat in the captivating coast of Portland, Jamaica.
ColibriMar and Go Natural Sanctuary have collaborated to host an incredible weekend retreat!
The beautiful retreat center is situated on the seaside of sun-blessed Jamaica, in a quiet and safe residential area, surrounded by nature with lush green mountains on one side and crystal blue sea on the other.
The property has an expansive garden, private beach access, yoga areas, hammocks…many places to take a moment to enjoy the scenery.
Enjoy the fantastic views and palm trees, sunbathe, go for a swim or explore the amazing sea life while snorkeling.
Fall asleep with the sound of the ocean and wake up with magical sunrises....an oasis for your mind, soul and body.
We give an exotic twist to your typical yoga retreat by adding the Jamaican culture, freshly picked fruits and veggies, tropical climate and the white sand beaches.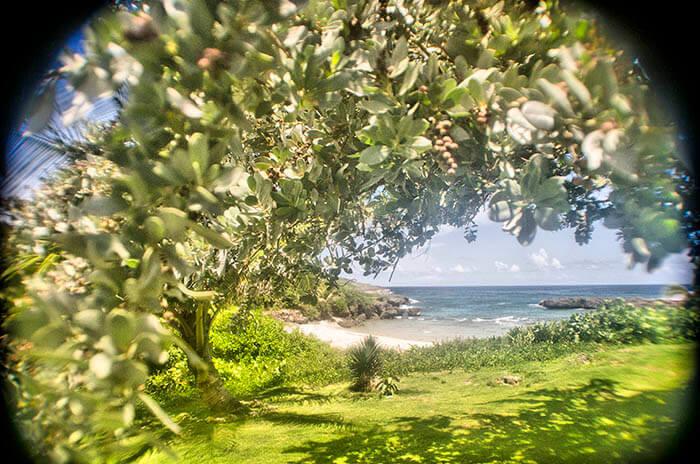 Enjoy comfortable airport transfers, waterfall trips, workshops, yoga classes, meditation and spa days.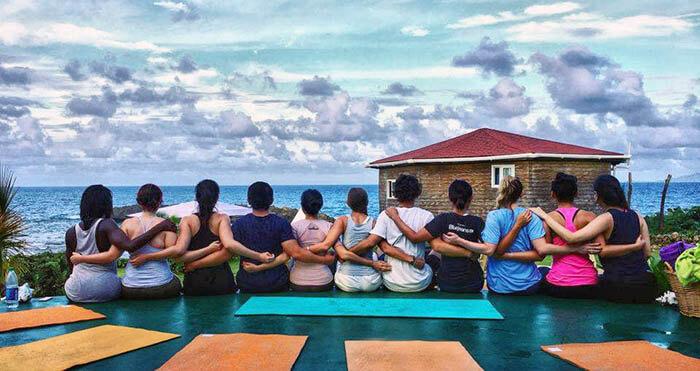 Go Natural is located in the parish of Portland - Long Bay : the most serene part of Jamaica. If you are looking for a commercialized experience, this is not it.
We will indulge in the authentic culture of Jamaica.
We will be directly on the seaside, with fantastic ocean views and surrounded by gorgeous green nature.
A quiet and safe space where you can relax listening to the singing birds and the ever flowing voice of the ocean.
A place to call... Paradise.
We will arrange pickup from the Kingston airport.
The yoga and meditation takes place in our roofed Yoga Ashram or facing the ocean. There are two yoga lessons a day, Morning Sunrise and Evening Sunset.
There are daily meditations as well, Ayurveda routines, and various workshops.
We serve homemade, fresh and healthy foods and snacks. Our menu is a vegetarian variation of Jamaican Cuisine, and is well balanced so you will be fully nourished.
All of the food we serve is freshly prepared with special care & love.
Apart from yoga, there will be additional tropical activities for you: snorkeling, surf, trips to nearby beaches and waterfalls, shopping in Port Antonio, massages, etc...
You will certainly love our evening ceremonies around the fire, moongazing, stargazing, or just reading and relaxing before a new day of yoga begins.
We are looking forward to welcoming you to Paradise!
BE SURE TO REGISTER EARLY TO TAKE ADVANGE OD THE EARLY BIRD RATES!
Prices increase Feb. 1, 2019.