Description
We get so caught up in our busy lives that we sometimes forget the healing power of nature and the present moment. Events in the House of Two Spirits tipi provide you with a chance to escape daily stress and pause for self-reflection in a uniquely beautiful and welcoming setting.
.............................................
Join me and my very special guest breathwork meditation teacher, Ana Lilia for a magical retreat on a private horse ranch in Old Agoura.
Fall is a beatiful time of the year that encourages us to slow down and reflect on our life:
- What is flowing with ease?
- What feels like a struggle and is weighing you down?
- Is there something that you're ready to release, but have some fear about letting go?
In this powerful time of self reflection, we invite you to join us for an afternoon of going inward. Join us as we take a silent meditation walk with animals from the ranch to the Wizard Wisdom Tree where we will set our intentions for the day.
When we return to the Tipi, we will have the breathwork class with Ana. This active form of meditation allows us to dig even deeper and release what is no longer serving us. After an hour of of shedding old layers and opening up to receive what you want in life, we will sit down to process over a delicious Vegan sunset dinner from Joi Cafe.
Following dinner, you will have time to wind down and integrate all of your learning as Pamela takes you on a nurturing and peaceful sound healing journey with a gong, quartz crystal singing bowls and other ancient healing instruments.
Our evening will conclude with a closing circle ceremony.
---------------------------------------------------
Where: Private Ranch in Old Agoura (address provided upon sign up)
When: Saturday, October 26, 2019
Cost: $275 (includes food and beverages)
Space is limited, please purchase your ticket in advance to ensure your spot.
Parking is plentiful inside the ranch. Dress comfortably and warmly and bring a blanket and pillow!
** Venmo (no fees) is also a payment option: @PamelaRobins (photo is of me and my horse)
************************************************
About Pamela Robins: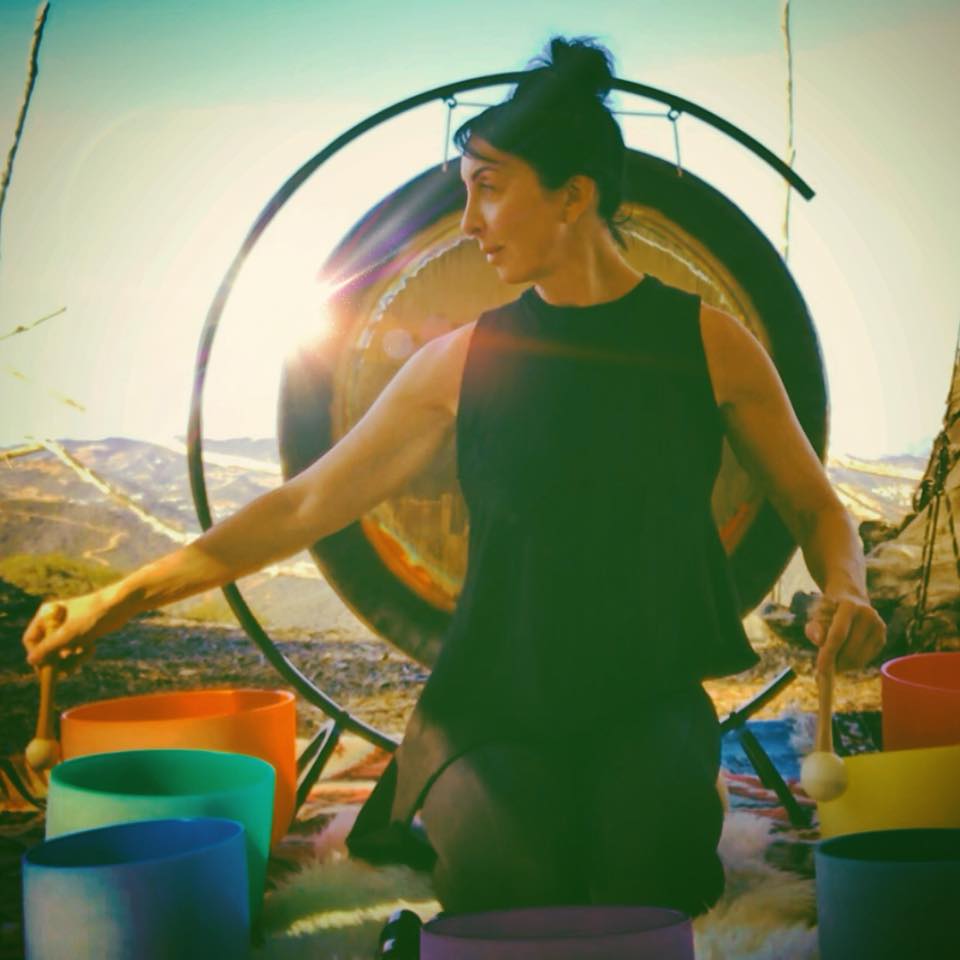 Pamela is an enthusiastic student of continuous learning and personal growth through traditional therapy; intuitive studies and guidance; healing work (breath, movement, sound and meditation); and nature. She is an animal lover and advocate, as well as an entrepreneur, inspirational guide, speaker, teacher, healer and now author of the new book Meditating with Animals: How to Create More Conscious Connections with the Healers and Teachers Among Us. The book was written after Pamela experienced a series of major life challenges in rapid succession, forcing her to let go of life as she knew it in order to rediscover herself and her passion for healing and championing others. In August 2019, she was invited to play her singing bowls at the Hollywood Bowl with the LA Philharmonic for a performance of "America in Space." Her corporate clients include: Four Seasons Hotel, St.Regis Hotel, Lululemon, Merrill Lynch, Corepower Yoga. She regularly teaches meditation at The Den and Unplug in Los Angeles.
Pamela is a yoga, meditation, Reiki and sound healing practitioner; and a fitness enthusiast. She has completed her 200-hour Yoga Teacher Training Certification, Reiki 1 + 2 Certification and Sound Healer Practitioner Certification to deepen her own practice in order to share the gifts, teachings, wisdom and magic bestowed upon her during her journey of self-discovery.
About Ana Lilia: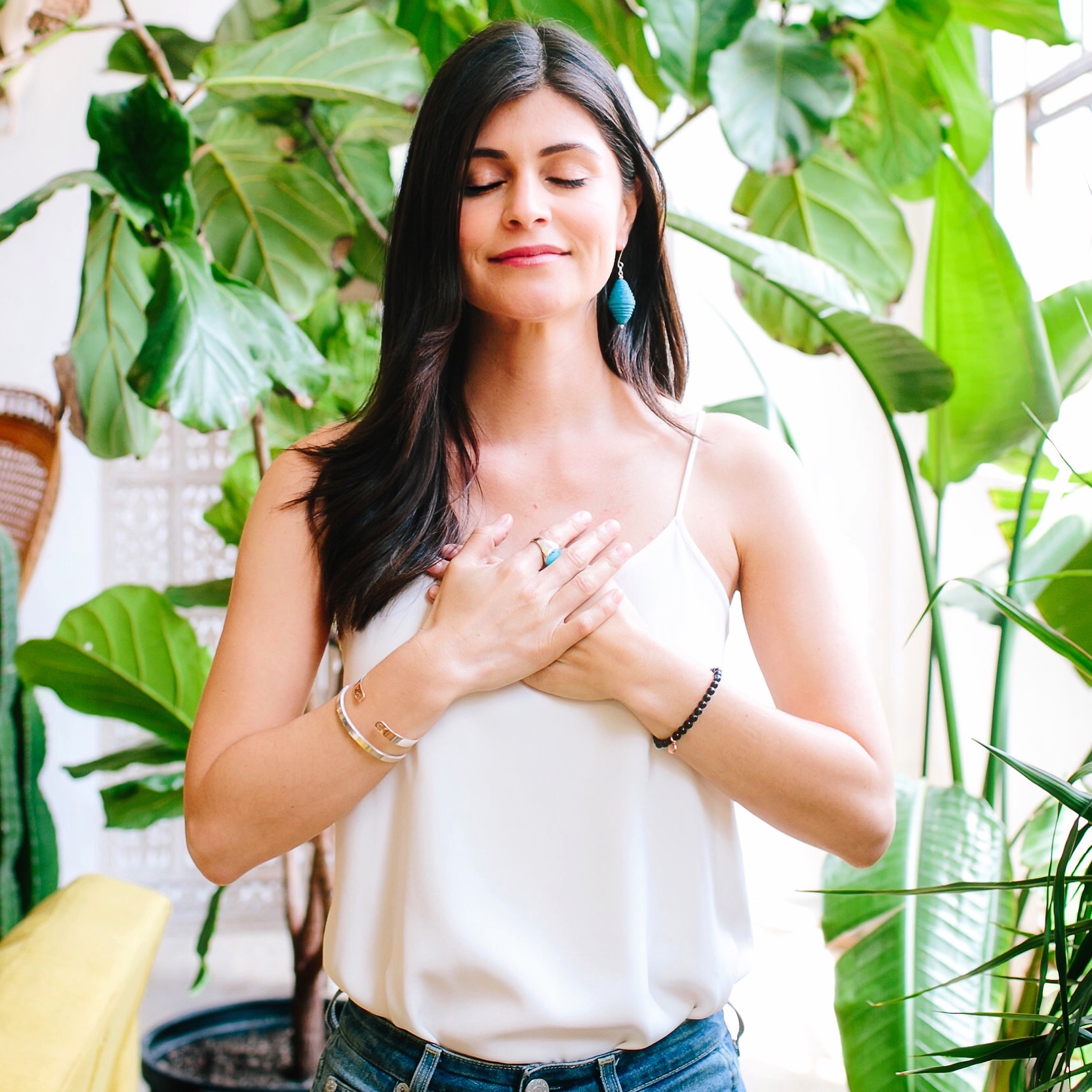 Ana is a UC Berkeley graduate and a certified breathwork teacher and intuitive healer. With the help of aromatherapy and music therapy, Ana helps guide clients to release stress, fear, anxiety, and anything else that's holding them back from living their true potential. Ana has been featured on BravoTV, brings breathwork to the corporate world, and volunteers at weSpark, a non-profit that helps cancer patients and survivors improve the quality of their life. Ana loves holding space for her clients and seeing them radiate in their light after a breathwork meditation session. Ana travels the world sharing her gifts and was feautured in the LA Times and Telemundo.
................................................