A weekend away from your regular grind, to focus on you, to re-energise, refocus and feel inspired for success in 2021!
About this Event
Imagine a whole weekend just for you…with like-minded women, spending time filling your cup so you can be at your best and bring your ideas to life in 2021. The perfect combination of luxury accommodation, laughter, self-care, personal growth, individual time, shared experiences, business goals and growth.
By the end of your Weekend away you will be:
Inspired, confident and motivated to take action
Optimistic & refuelled with energy from connecting with new and old friends
Armed with practical strategies to find and sustain your balance, to keep overwhelm at bay, to stay on track even when the track keeps changing
Ready to do what needs to be done to bring your ideas to life, to take the leap, to be courageous and take your business to the next level
Focused & clear about your personal, business & career goals for 2021, with a 90 day action plan to get started
Refreshed, prepared, and ready to grab hold of each opportunity that appears in 2021 and make the most of it.
Setting YOU up for success in 2021
WHEN: 5pm Friday 5th February to 2pm Sunday 7th February (with optional pamper sessions available from 12pm Friday afternoon)
WHO:This weekend will be limited to an absolute MAXIMUM of 14 awesome women
WHAT: We will focus on your personal growth, connecting with your why, and flowing that into your business & career goals and plans for 2021. We can't do one without the other, because YOU are your business, YOU decide your future.
WHERE: The luxury accommodation of 27 Hartung House in the Perth Hills (Mundaring). A place where you can restore, relax, reinvigorate and reconnect. Also home to 'The Beaute Collective' day spa. Accommodation packages are limited – so get it quick if you want the most decadent and luxurious options.
Four options to be part of an amazing weekend
** All options include ALL workshop sessions & activities, comprehensive handbook, lunch, morning & afternoon tea
Luxury Bunkhouse $885 pp exclusive price until 31 Dec 2020
Two nights in the luxury bunkhouse with shared bathroom including breakfast, five people maximum. Deposit of $250 required.
Luxury Shared King Bed $885 pp exclusive price until 31 Dec 2020
Two nights in a luxury shared king bed ensuite room including breakfast (share with a friend or ask to be paired), limited availability. Deposit of $250 required.
Decadence $1095 pp exclusive price until 31 Dec 2020
Two nights in your very own luxury private ensuite room including breakfast, very limited availability. Deposit of $300 required.
Workshop only option $585 pp exclusive price until 31 Dec 2020
Join us at the beginning of each day through till after dinner, participate in everything, but sleep in your own bed! Deposit of $200 required.
BUT Wait! There's an EARLY BIRD offer available until 31st December 2020
Receive your complimentary $50 gift voucher towards your pamper session by reserving your place with your deposit by 31st December 2020 .
DON'T FORGET - 20% off all treatments.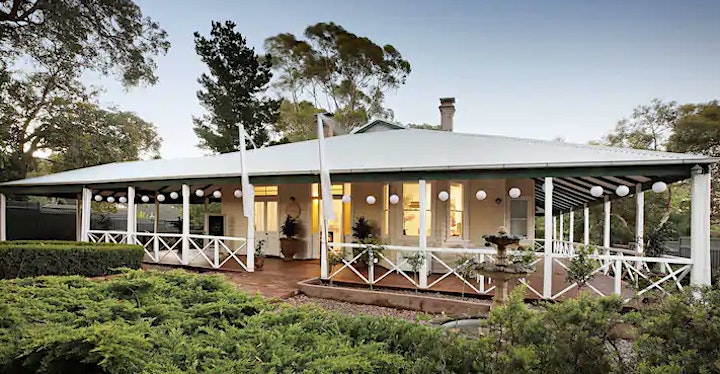 What will we be doing? What's included:
Workshop sessions combining personal and business growth
Time-out to do whatever you want (including a luxurious pamper session if you choose), every session is optional, but I encourage to do it all!
The opportunity to laugh, connect and grow with like minded women
Comprehensive quality bound handbook so you can keep your insights and actions in one place
Fresh simple delicious food throughout the weekend (dietary requirements will be catered for, just let me know)
Relaxation/stretching session on Saturday morning to support you to reconnect with YOU
Relaxing walk along the Mundaring Heritage trail on Sunday morning (in search of our morning coffee at Café Mojo)
Accommodation packages include luxury accomodation at 27 Hartung House
Dinner on Friday & Saturday night will be at local venues within easy walking distance (at YOUR cost)
You are welcome to bring specific food or drinks (including alcohol)
Optional pamper sessions (at your cost) - use your early bird $50 gift voucher
Maybe you're still wondering?
"Should I? Can I afford it? Do I have the time?"
Four reasons why you should and must!
Reason 1. It's TAX DEDUCTIBLE for your business - just do it!
Reason 2. YOU deserve it, your BUSINESS deserves it AND your FAMILY deserves it - just do it!
Reason 3. Remember when you are at YOUR BEST everyone wins, that includes YOU and everyone around you - just do it!
Reason 4. You can't afford not to. Without clear goals, inspiration, motivation and confidence to take action another year will pass by - just do it!
Some QUESTIONS you might have…
How do I reserve my spot (I don't want to miss out)? Simple! Just click on one of the orange buttons, then choose your package option and pay your deposit. If the package option you want is not available CALL me and I'm sure we can figure something out.
When do I need to pay? To reserve your spot you need to pay your deposit on booking, with the remainder due in three equal payments by 29th January 2021.
What about COVID? If another lockdown happens and the weekend can't go ahead, what happens? No biggie, we will simply reschedule as soon as we were able to, and in the event you were unable to attend the new date, a refund would be offered.
I have special dietary requirements, is this OK? Of course, just let us know when booking and we work out the best way to meet your requirements.
What if I don't want to join in with all the sessions or activities? You don't have to, every session is optional, but I encourage you to do it all!
What if I need to cancel? Your deposit is non-refundable. Cancellation 14 days prior to the retreat will receive a full refund of additional payments, 7 - 13 days prior will receive a 50% refund of additional payments, and cancellation within 7 days of the retreat all payments received are non-refundable.
What if I have a bunch of my own work to do and would rather get that done? If you have your own to-do list to get through that's absolutely fine. Or if you just want to chill out, read a book, go for walk or bike ride (Hartung house has bikes), then you can. The choice is YOURS.
Other questions? Give me a call and we can chat so that I can answer any queries you might have!