About this Event
The Racial Equity Trainers Network sponsored:
Round two of Book Circles are back by popular demand!
This spring, we are organizing multiple sessions and a couple of book options to choose from. Please see the start and end dates for each book, below the book's image. Please sign up for the circle you wish to attend. Groups are limited in number. Pre-registration is required. Invite a friend.
The Racial Equity Trainers Network offers the discussion and reading circles for Santa Cruz County residents to engage our antiracism skills, questions, learnings, unlearnings, and actions. The groups run weekly. They are not drop-in. We ask that you attend the first session, and commit to missing no more than one session during the 7-9 weeks of the circle.
All groups will be held at the Resource Center for Nonviolence, or the Conflict Resolution Center on the same campus.
How to Be an Antiracist by Ibrahim Kendi
Me and White Supremacy by Layla Saad
White Fragility* by Robin Diangelo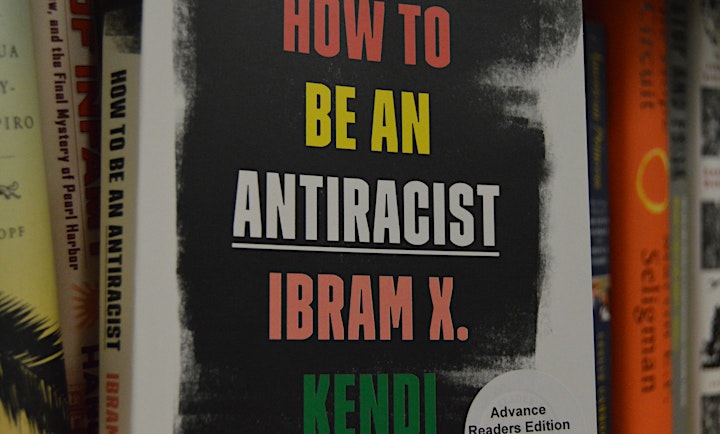 How to Be an Antiracist by Ibram Kendi
Antiracism is a transformative concept that reorients and reenergizes the conversation about racism—and, even more fundamentally, points us toward liberating new ways of thinking about ourselves and each other. At it's core, racism is a powerful system that creates false hierarchies of human value; its warped logic extends beyond race, from the way we regard people of different ethnicities or skin colors to the way we treat people of different sexes, gender identities, and body types. Racism intersects with class and culture and geography and even changes the way we see and value ourselves. In How to Be an Antiracist, Kendi takes readers through a widening circle of antiracist ideas—from the most basic concepts to visionary possibilities—that will help readers see all forms of racism clearly, understand their poisonous consequences, and work to oppose them in our systems and in ourselves.
Kendi weaves an electrifying combination of ethics, history, law, and science with his own personal story of awakening to antiracism. This is an essential work for anyone who wants to go beyond the awareness of racism to the next step: contributing to the formation of a just and equitable society.
Fridays:
April 17th - June 19th
Tuesdays:
April 21 - June 16th
Thursdays:
April 23 - June 25th
**times for all dates are 6 - 8pm**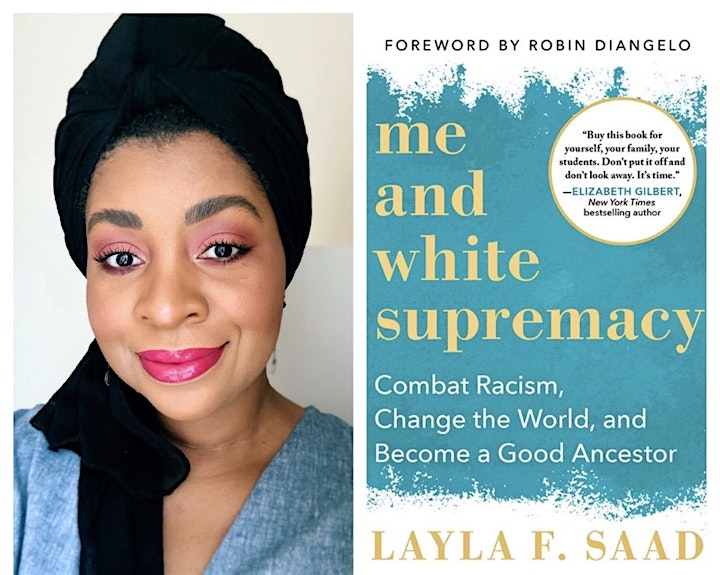 Me and White Supremacy by Layla Saad
Based on the viral Instagram challenge that captivated participants worldwide, Me and White Supremacy takes readers on a 28-day journey of how to dismantle the privilege within themselves so that they can stop (often unconsciously) inflicting damage on people of color, and in turn, help other white people do better, too.
When Layla Saad began an Instagram challenge called #meandwhitesupremacy, she never predicted it would spread as widely as it did. She encouraged people to own up and share their racist behaviors, big and small. She was looking for truth, and she got it. Thousands of people participated in the challenge, and nearly 100,000 people downloaded the Me and White Supremacy Workbook.
Tuesdays:
April 21st - June 23rd | 6:30-8:30pm
Thursdays:
April 23th - June 25th | 6-8pm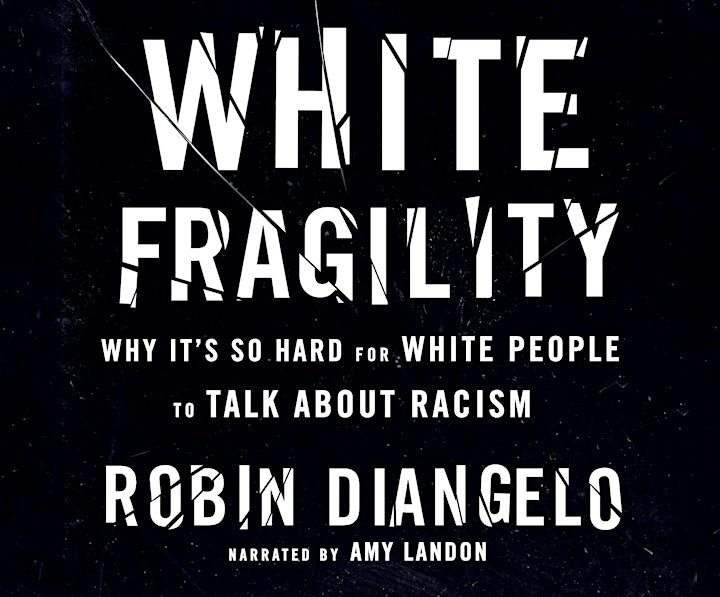 White Fragility by Robin DiAngelo
In this "vital, necessary, and beautiful book" (Michael Eric Dyson), antiracist educator Robin DiAngelo deftly illuminates the phenomenon of white fragility and "allows us to understand racism as a practice not restricted to 'bad people' (Claudia Rankine). Referring to the defensive moves that white people make when challenged racially, white fragility is characterized by emotions such as anger, fear, and guilt, and by behaviors including argumentation and silence. These behaviors, in turn, function to reinstate white racial equilibrium and prevent any meaningful cross-racial dialogue. In this in-depth exploration, DiAngelo examines how white fragility develops, how it protects racial inequality, and what we can do to engage more constructively.
Looking for 2 Facilitators who previously participated in the White Fragility Book Circle. Date/Time TBD