About this Event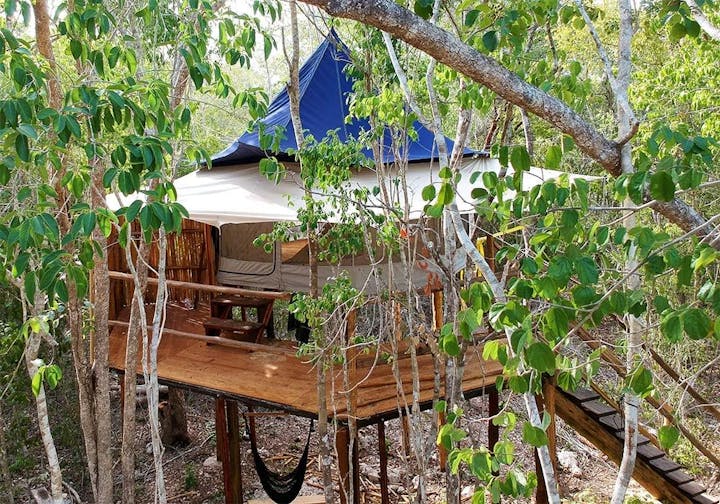 Metodología de Lectura de aura
Viaje de 7 dias inmersivo hacia la profundidad del ser, una meditación específica, técnicas de sanación, vidas pasadas, limpieza de chacras son algunos componentes que hacen al método de lectura de aura, es un despertar hacia la conciencia del ser energético que somos.
Es una poderosa herramienta de sanación y autoconocimiento, cuando recibes una lectura reconocerás patrones limitantes que bloquean tu ser, algunos de este tiempo y otros de memorias pasadas que traemos con nosotros y que nos limitan nuestro desarrollo influenciando nuestro presente.
Comprenderás tu realidad desde una nueva visión espiritual que permite la resolución de conflictos, apertura de caminos y nuevas oportunidades que suceden en el plano cotidiano
La sanación y equilibrio de tu aura revela tu verdadera esencia, repara la fuerza creativa del alma y te permite ver quien eres detrás de tu personalidad.
Puedes enfocar la lectura para resolver temas específicos, sanar relaciones interpersonales, conectar con un camino espiritualmente balanceado, indagar en vidas pasadas para liberar influencias en el ahora y abrirte a la prosperidad para manifestar tus sueños en el día a día
Es un encuentro contigo mismo, que elevara tu frecuencia vibratoria, en tus niveles fisco, mental, emocional y espiritual donde estarán alineados en amor con el Dios que habita en tu corazón.
Seras cuidado/a con alimentación vegetariana en un ambiente de selva natural.
Tambien podras conversar cualquier duda o aclaración que necesites antes de inscribirte en este maravilloso proceso interior.
~~~~~~~~~~~~~~~~~~~~~~~
PROGRAMA DIARIO (In spanish and English)
7.30 hs: Movilizando la energía con ritos tibetanos y yoga biosomatico. Reconocer en el cuerpo el estado interno y progresar cada día en la conciencia corporal.
Fortaleciendo el sistema osteo- muscular, aumentarás cada dia la voluntad de la acción correcta.
9hs: Desayuno energético.
Aprenderás las bases de alimentacion consciente experimentando con jugos, frutas y semillas en combinaciones saludables para tus desayunos habituales.
10 hs: Entrenamiento de Aura 1.
Aprendes las técnicas de meditación y sanación poderosas. Entrenar a la mente para ver en tus chakras y leer las energías que habitan en el aura y que bloquean la libertad de hacer lo correcto espiritualmente.
13 hs Descanso.
Cada día una variante saludable de almuerzos vegetarianos y veganos.
14 hs. Silencio.
Momentos inolvidables de estar contigo en contacto con la naturaleza mágica que habitaras durante el retiro.
Aprendes pranayamas y respiraciones especialmente diseñadas para la expansión de tu ser esencia y disfrutar de la experiencia de estar presente en cuerpo y Alma.
15 hs Meditacion y técnicas de visualización creativa. Metodología del sistema FSF de Lectura de Aura . Practicas intensivas de lectura y sanación del aura.
18hs: Finaliza cada día con la integración de lo aprendido con diversidad de experiencias somáticas .
Focalizando en la diversión y la disciplina como bases de una vida sana completa y feliz.
~~~~~~~~~~~~~~~
7 Days of Meeting with your Essence
Aura Reading - Level 1
Learn to Read the Invisible
Daily Program:
7:30am - Mobilize energy with Tibetan rites and biosomatic yoga. Recognize the internal state of the body, progressing every day in this consciousness.
By strengthening the musculoskeletal system, you will increase the will toward right action.
9:00am - Energetic Breakfast
You will learn the basics of conscious eating; experimenting with combining juices, fruits and seeds in healthy combinations.
10:00am - Aura Training 1
You will learn the techniques of meditation and powerful healing. You'll train your mind to see your chakras and read the energies in the aura, which block free spiritual action.
1:00pm Break
Every day will have a healthy variety of vegan and vegetarian lunches.
2:00pm Silence
Unforgettable moments, being with yourself in the magical surroundings of ORIGEN during your retreat.
You'll learn pranayamas, and breaths specially designed to expand your Essence while enjoying being present in body and soul.
3:00pm Meditation and Other Techniques for Creative Visualization
Methodology of the FSF system of Aura reading, along with intensives practices, lectures and healing of the aura.
6:00pm
Each day will finish with the integration of what has been learned, with diverse somatic experiences. We will focus on fun and discipline as the basis for a complete, healthy and happy life.
International Certification of Aura Reading (General Level) - Directed by María Isabel Fernández, certified Teacher of the FSF Method.