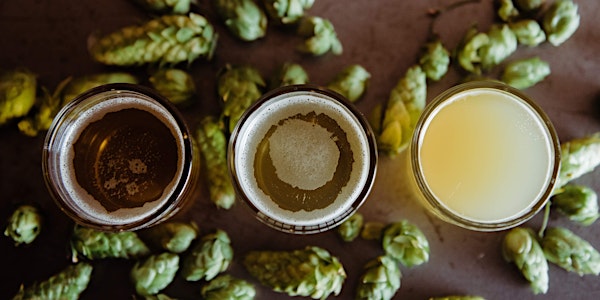 Retirement U Workshop Hosted in Waxhaw, NC
Have a drink on us while we discuss some pressing topics that will change how you think about retirement forever.
When and where
Location
The Dreamchaser's Brewery 115 East North Main Street Waxhaw, NC 28173
About this event
WHY THIS CLASS MATTERS
Many of the retirement strategies utilized by our parents have grown outdated and may no longer have application for those looking to retire today. This class compares and contrasts the old retirement paradigms of yesteryear and the new paradigms of today. Attendees will discover how to insulate themselves from the risks of rising taxes, Social Security taxation, and how to avoid common mistakes that increase the chances or running out of money as you distribute your assets in retirement.
TOPICS FOR RETIRING TODAY
TAX RATE RISK
• Why experts say tax rates could double
• How rising taxes may affect your retirement cash flow
• The "Catch 22" of 401k's and IRA's
• How lost deductions may affect your taxes in retirement
RETIREMENT INCOME PLANNING
• Inflation
• Market Volatility
• Safer Money
• Growth & Income Strategies
• The three basic retirement accounts
• How to accumulate dollars in the right types of accounts for future retirement income
• What's better for you: tax-deferred or tax-free accounts?
• How to define a "true" tax-free investment
• When should you convert to a Roth?
• How IRA's and 401k's cause Social Security taxation
• Strategies to reduce or eliminate taxes in retirement
RETIREMENT DISTRIBUTION PITFALLS
• How to ensure you won't run out of money in retirement
• How to liquidate retirement assets in the right order
• How to eliminate "sequence of returns" risk
WHY LOSSES DURING RETIREMENT MATTER
• The impact of dramatic market loss in retirement
• Is "buy and hold" appropriate in retirement?
• How to safeguard against two types of investment risk
• How to shield your assets from stock market volatility
• Why "asset allocation" alone may not be enough
• How to truly diversify your retirement portfolio
FREQUENTLY ASKED QUESTIONS:
Is there a cost to attend?
No, there is no cost to attend.
Should I arrive early?
It is recommended that you arrive 15 minutes early to have ample time to park and secure a seat.
Do I need to bring anything?
No, you will be provided with pen and paper to take notes.