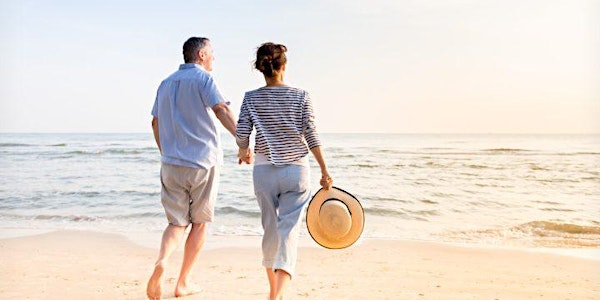 Retirement, Social Security, and Taxes Workshop in Sonoma, CA
Join us for an engaging and informative retirement seminar!
When and where
Location
Krug Event Center 555 2nd St W Sonoma, CA 95476
About this event
IMPORTANT TOPICS FOR RETIREMENT TODAY
TAX RATE RISK
How rising taxes may affect your retirement cash flow.
The "Catch 22" of 401k's and IRA's
Are employer sponsored plans better than IRAs?
Is it time for the Roth conversions?
RETIREMENT INCOME PLANNING
How to accumulate dollars in the right types of accounts for future retirement income.
Strategies on how to lengthen the life of your money
When should you convert to a Roth?
How IRA's and 401k's cause Social Security taxation
MAXIMIZING SOCIAL SECURITY
The causes of Social Security taxation
The Social Security thresholds you need to be aware of
The real cost of Social Security taxation
Strategies to eliminate Social Security taxation
Social Security maximization strategies
RETIREMENT DISTRIBUTION PITFALLS
How to ensure you won't run out of money in retirement
How to liquidate retirement assets in the right order
How to eliminate "sequence of returns" risk
WHY LOSSES DURING RETIREMENT MATTER
The impact of dramatic market loss in retirement
Is "buy and hold" appropriate in retirement?
How to shield your assets from stock market volatility
Why "asset allocation" alone may not be enough
How to truly diversify your retirement portfolio
HOW THE NEW SECURE ACT COULD IMPACT YOUR RETIREMENT
Changes to the RMD age for some!
IRA Contribution Age Limit Altered
Positive Changes for Part-Time Workers
What's Happening to Stretch IRAs?
Will We See Annuities Included More Often in Workplace Retirement Plans?
WealthFolio Advisors, LLC is a California registered investment advisor (RIA) that provides advisory services and is licensed to provide insurance products. The information provided and discussed during the event is intended to be general financial literacy and is not intended to be legal or tax advice. No personal, specific investment or financial advice will be provided in the absence of a written agreement. The ideas and information shared during the event are not guaranteed, and may not work if there are law changes, significant changes in regulations, or economic factors. This event is also not intended to be a means of avoiding Federal or State taxes. Individuals are encouraged to seek counsel from a tax professional or legal professional for questions in these areas. By registering you are opting into email communication from WealthFolio Advisors. Privacy is important. We do not sell your information.