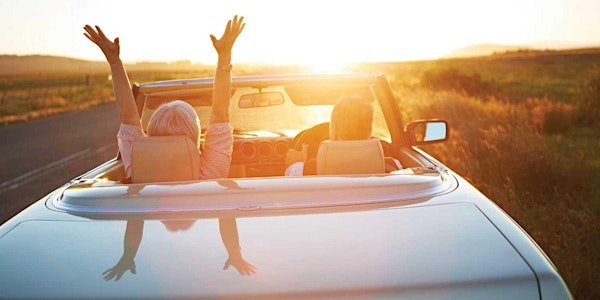 Retirement Seminars 2022/2023 (Fall/Winter)
WEA-Retired Pre-Retirement Seminar
About this event
On the road to retirement?
Let qualified WEA-Retired representatives help as you prepare your retirement roadmap. Seminar is designed for members who are within 5 years of retirement, but all are welcome to attend. Space is limited to give the opportunity for individual questions and discussion.
2022/2023 Fall and Winter seminars* will consist of two separate sessions held on consecutive days. Session 1 will be Friday from 5:00pm-8:00pm and Session 2 will be Saturday from 8:30am-3:00pm (with a 1/2-hour lunch break). Seminar options are:
NOVEMBER:
Friday, November 4, 2022 and Saturday, November 5, 2022
JANUARY:
Friday, January 6, 2023 and Saturday, January 7, 2023
Sessions will cover the following topics:
— Estate Planning
— Why are WEA-Retired/NEA-Retired important?
— Resources and Important Contacts
— Department of Retirement Systems (DRS)
— Social Security
— and More!
— VEBA
— Healthcare (Medicare & PEBB)
— Retirement Timeline
— and More!
(Agenda and topics subject to change as needed.)
General Information:
There is no charge to attend.
Space is limited and preregistration is required.
When registering for a seminar, you are registering for both sessions for that seminar. (Registering for November 4th also registers you for November 5th. Registering for January 6th also registers you for January 7th.) Only the Friday date will show on your registration.
Registrants will receive a registration confirmation email upon completing the registration process.
Enter your HOME email address during registration - NO school emails. All communications regarding this training will be sent to home emails only.
Training will be held via Zoom.
Zoom link will be sent to registrants home email address prior to the seminar.
Seminar is only open to educators of the WEA-Cascade UniServ Council in the Edmonds, Northshore, and Shoreline school districts who are WEA members. (For Zoom seminars only, a spouse may attend with you.)
Due to limited seminar dates, each person may only register for one seminar per school year.
Questions? Contact Beth Rogers at brogers@washingtonea.org.