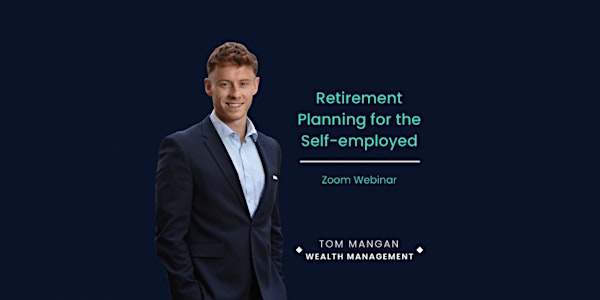 Retirement Planning for the self-employed
The self-employed are not automatically enrolled in to a pension so we explore their options in a jargon free manor. An online Zoom Workshop
About this event
Pensions are complicated, the self-employed are not automatically enrolled in to a pension, so it can be tricky to know your options and how this is going to fund your retirement.
This workshop will give you opportunity to ask questions in a friendly and relaxed atmosphere, as we aim to make the content as jargon free as possible.
Tom believes that both he and his clients understand finances better through visual explanations, so Tom will incorporate real time drawing.
Once registered, you will receive the link for the Zoom meeting via email in due course.
Your host will be Tom Mangan MSc, Principal of Tom Mangan Wealth Management.
www.tommangan.co.uk
Email questions to: tom.mangan@sjpp.co.uk
Tom Mangan Wealth Management is an Appointed Representative of and represents only St. James's Place Wealth Management plc (which is authorised and regulated by the Financial Conduct Authority) for the purpose of advising solely on the group's wealth management products and services, more details of which are set out on the group's website www.sjp.co.uk/products.