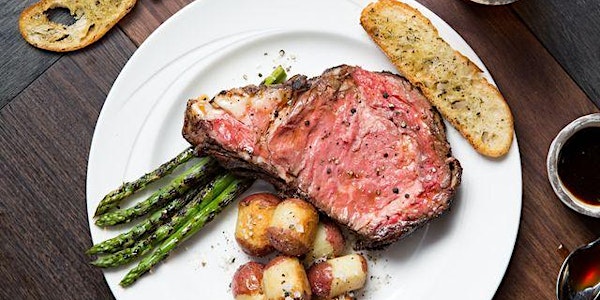 Retirement Planning Dinner Seminar in Orlando, FL
Seminar will fill up fast, seats are limited!
When and where
Location
Flemings 8030 Via Dellagio Way Orlando, FL 32819
About this event
You and your spouse are cordially invited to an educational event for area residents who are retired or nearing retirement. This informative and entertaining program is ABSOLUTELY FREE. There is no obligation, and nothing will be sold. Enjoy a complimentary dinner, after the presentation.
Well-known local retirement specialist, Chance Robinson, will reveal the latest proven techniques and strategies to help you preserve your capital, get more income, decrease your risk and reduce your tax burden. You will leave with valuable information you can act upon immediately, such as
NEW CHANGES TO MEDICARE: What you don't know might cost you thousands. Learn how new legislation will be changing MEDICARE and what you need to change RIGHT NOW to ensure the coverage you need.
MAXIMIZING YOUR SOCIAL SECURITY: Are you among the only 4% of retirees that are claiming all that is entitled to them? $3.4 Trillion is left on the table, and the other 96% don't even know about it. Let us show you how to optimize your benefits to the fullest.
ASSET PROTECTION: New government, new rules. With so many changes coming your way, your assets could be at risk. We can help!
TAX REDUCTION STRATEGIES: Find out that it may be possible to reduce or even eliminate taxes on your Social Security, and how to defer taxes on interest and dividend income.
CATASTROPHIC ILLNESS: Discover critical and essential methods to help protect your income and assets should you need long-term care, without purchasing a traditional "use it or lose it" long-term care insurance policy.
Due to the high demand seats are limited. This is a closed door event. Please arrive 15 minutes prior to event start time. We do apologize in advance, but we will not be able to seat you once the event has started.