About this Event
Retirement Party
Retirement Party is an indie punk band rooted in Chicago, Illinois. The band is fronted by Avery Springer and accompanied by Eddy Rodriguez on bass, and James Ringness on drums. Characterized by stream of consciousness lyrics, wailing guitars and intricate drums, Retirement Party crafts an upbeat and exciting sound. The band released their debut EP, Strictly Speaking, January 1st of 2017, 3 months after forming. They signed to Counter Intuitive Records in March of 2018 and went to release their debut full length LP, Somewhat Literate, on May 25th 2018.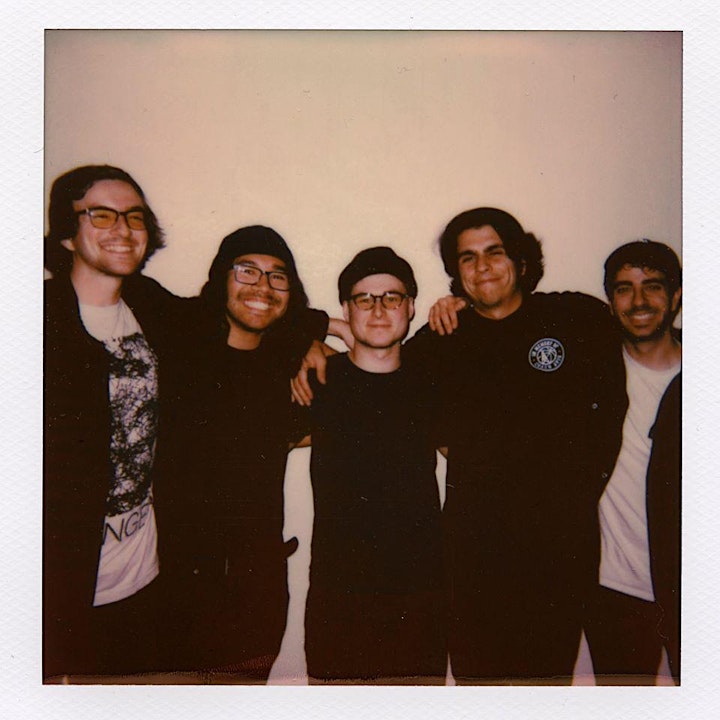 I'm Glad It's You
The best music emerges from true emotions that a songwriter feels compelled to express. It's that sense of urgency that permeates every second of the new album from I'm Glad It's You, "The Things I Never Say," giving listeners an intimate window into something truly heartfelt. As each song passes, it's as if pages of a personal journal have been transposed into lyrics, laid perfectly atop music accompaniment.
Musically, I'm Glad It's You seem to be mining the ever-fertile influence of '90s alt-rock, particularly of the Midwestern variety, yet do so by tapping into elements of that aesthetic many have overlooked. The band innovates on the introspective, yet powerful origins of "college rock," incorporating their contemporary Southern California roots to build something equally as familiar as it is refreshing.
"The Things I Never Say" is a rare album, filled with dynamics both lyrically and musically, cathartic and expressive, while also drawing listeners in to something to be cherished and revelled in.
Performers
Date and Time
Location
Starline Social Club Crystal Cavern
2236 Martin Luther King Junior Way
Oakland, CA 94612
Refund Policy