Description
Virtual Reality gives designers a whole new canvas in which to innovate, but it also comes with unique challenges and opens the doors for product designers to master new skills.
Get a sneak peek into the design process at Facebook for VR experience. We will take a look at what type of problems you can solve with VR and what are some of the factors and challenges that need to be considered in order to create a successful user experience in VR. We'll take a deep dive into how to rethink interactions, what role human biology and psychology play when designing for VR and why all these matters.
____
Schedule
6:00 - 7:00pm: Doors open. Mingle and drinks. (21+)

7:00 - 8:30pm: Designers Talk + Q&A

8:30 - 9:00pm: More mingle and drinks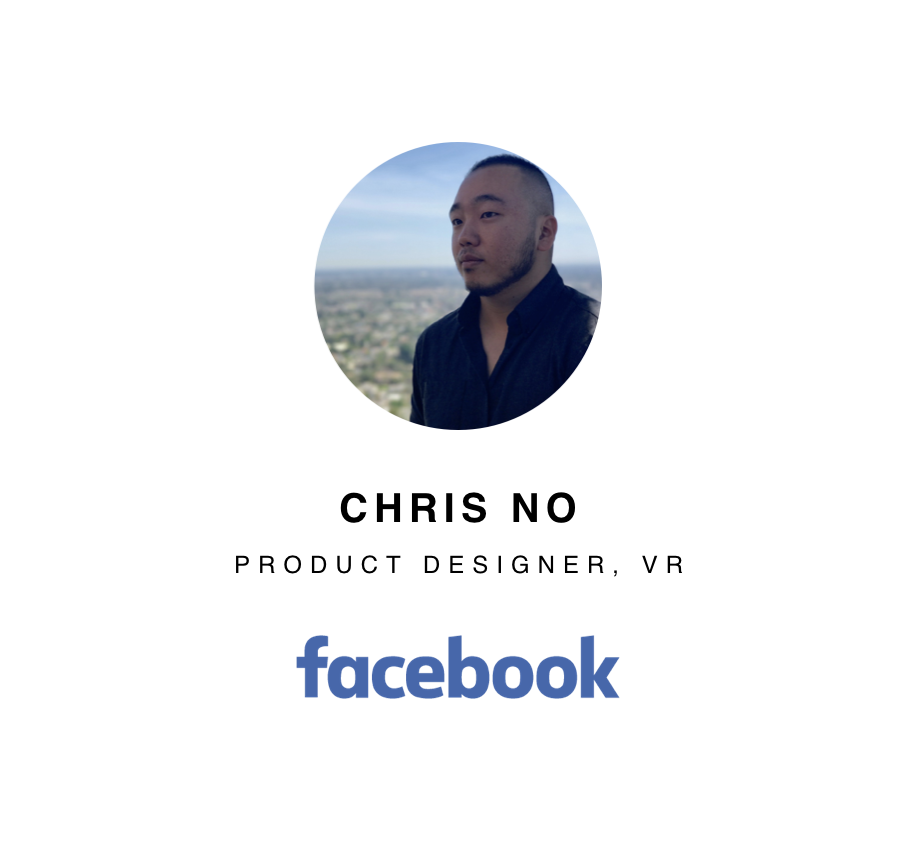 The Science of Design for VR
Virtual Reality is unlike any other medium you have ever designed for. It has the unique challenge of being -cross-disciplinary amongst many fields of design. Further, it also requires a level of familiarity in human biology and psychology. When VR is done well, it has the possibility of providing a deep level of immersion and presence. If done poorly, it can even negatively impact a person's health. With so many possibilities and open-ended questions, where would one even begin to consider designing for VR?
Join Chris and discover the strange but fascinating effects VR has from a psychological and physiological perspective, why these matters and how to use them to your own advantage.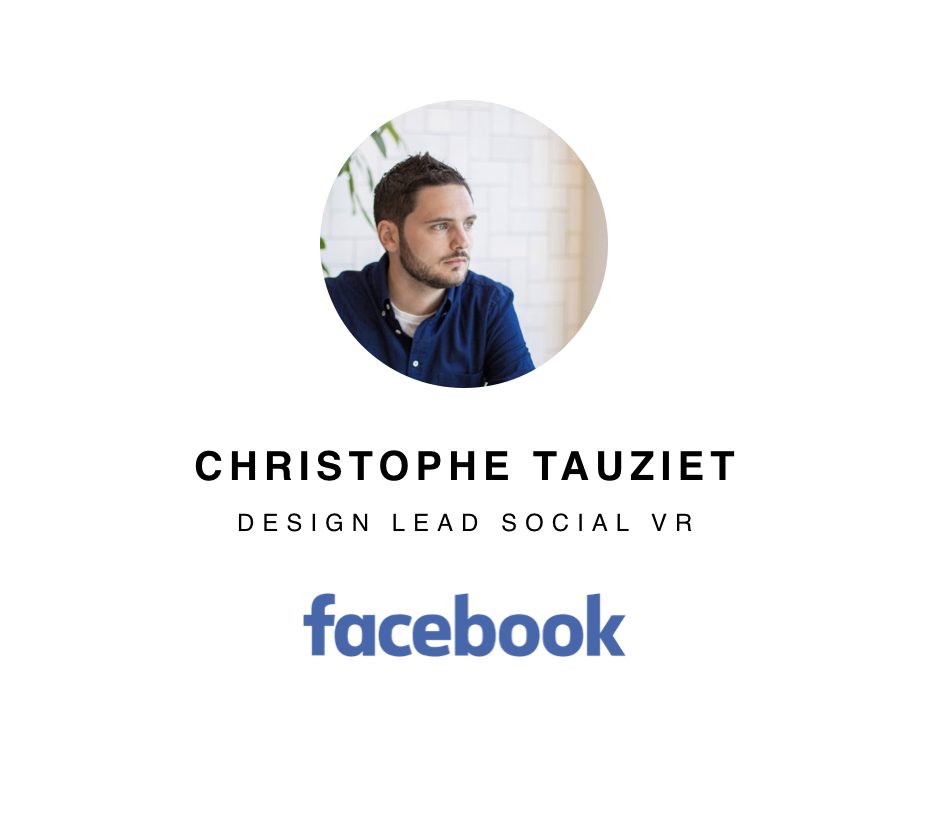 Design for Social VR
In this talk, Christophe will go over the process and behind the scenes of designing Facebook Spaces, Facebook's first Social VR experience. What's different about designing for VR? How do you rethink interactions that people have everyday on Facebook for a completely new medium like Virtual Reality? What makes a good VR interface?
Christophe will be sharing examples and explorations that led to the final product and some useful takeaways.
____
About the speakers
Chris No | Product Designer, VR at Facebook
Chris is a product designer at Facebook leading the core efforts for Facebook Spaces. Before joining Facebook, Chris worked as one of the first designers at Oculus and helped launch GearVR and Rift.

Christophe Tauziet | Design Lead Social VR at Facebook | @christauziet
Christophe is a product designer at Facebook, leading the design of the company's Social VR efforts. Prior to that, Christophe led the design work of the Facebook Photos team, and worked on Connected and developer products like FB Login. Before joining Facebook, Christophe worked as a designer at Apple and led design at Parse.
Our community is diverse and inclusive and we welcome all the voices. Please contact us if you have any accessibility needs. We'll do our best to accommodate your requests.
___
Thank you to our hosts: