Rethinking Leadership: new or old normal │Benelux Baltics in Business │AMS
Join the professionals of the Benelux Baltics in Business for a cross border networking & an inspiring event on the new leadership!
About this event
We are proud to invite you to the first Annual Conference of the professional network Benelux Baltics in Business.
Why?
We believe Benelux Baltics in Business members are the right leaders of today or the future to create a lasting impact in business organizations, society and/or environment.
How?
By inspiring with real impact stories from others and equipping with tools. By questioning it. As this is a way of thinking, which is a quest that, instead of not seeing the wood for the trees, helps to understand the surrounding wooded area.
What?
For us leadership is about making a lasting and sustainable impact in business organizations, society and/or environment.
Who?
Professionals, students, entrepreneurs and companies both from the Baltics and the Benelux.
Preliminary PROGRAM:
11.00 – 11.30 Welcome & arrivals
11.30 – 12.00 Opening Speeches
Jurga Baltram, Benelux Baltics in Business co-founder
Vidmantas Purlys, Ambassador of the Republic of Lithuania to the Kingdom of the Netherlands
Julijus Glebovas, Commercial Attaché · Embassy of the Republic of Lithuania to the Kingdom of the Netherlands
12.00 – 12.45 A keynote speech "Leading beyond boundaries"
Context: the power of looking up and looking out. Aad van Vliet, Founding partner and Global Lead of Avvartes Partners GmbH, lecturer at BMI Institute.
12.45 – 13.30 Choose your own Boss
Context: sharing experience what is means to work for a self-steering organization with no managers. Lotta Croiset van Uchelen Feberwee, Customer director at Schuberg Philis
13.30 – 14.00 Long Break & networking
14.00 – 14.45 Get to know Baltic countries better
Context: "Little Instruction book on managing Baltics" Aigars Germanis, Leader & consultant
14.45 – 15.15 How a watermelon overcame a millennial crisis
Context: a personal story of experiencing the "Millennial crisis" Agne Nainytė, Digital Transformation Consultant
15.15 – 16.00 Authenticity and meaning of work
The Context: a personal view on how the pandemic shapes our perception of work-life. Endre Szabo, Strategic executive
16.00 – 16.30 Impactful creativity that inspires a new kind of leadership by BLESZ
16.30 - 16.35 Closing remarks
16.35 – 20.00 Networking & buffet│ @ Infinity, the most iconic building of the South Axis.
SUNDAY, 19th of September
Guided tour of Amsterdam. To be updated.
Communication with participants: Registered participants will receive a few emails before the event regarding the updates of the program and the detail information how to reach the event venue by public and private transport means.
ABOUT THE ORGANIZER What is Benelux Baltics in Business?
Benelux Baltics in Business (BBB) is a platform to network, learn and get advice from the best. We are here to exchange knowledge and experience about doing business in both the Baltic countries and the Benelux region, become a trusted source of information for newcomers, and bridge the regions. It is a non-profit organization that aims to unite professionals and entrepreneurs from the Baltics and Benelux countries.
For whom is Benelux Baltics in Business?
In short, for everyone feeling a relationship between Baltics and Benelux region. It can be a student currently seeking career advice or industry knowledge and connections. It can be an entrepreneur looking for business partners or support. It can be any business professional who wants to grow personally or simply find a community of like minded people who often say "Yes! Let's do this together."
How did it all start?
It has all started by tasting the 'bitterballen' – the famous Dutch snack food which always goes with a glass of wine or beer. If you are living in The Netherlands and go to any type of conference or event, you are very unlikely to miss this 'bitterballen' moment. Dutch people would say this is where the magic happens – new business relationships are built, job opportunities emerge, and true lasting friendships are created. Seeing, feeling and participating in those Dutch 'bitterballen' networking events, a group of Lithuanian professionals got triggered! Why don't we have such a place where two relatively small, but powerful regions can collaborate together?
Why Baltics in Benelux?
Not surprisingly many refer to Lithuania, Latvia and Estonia as the Baltic states. We are indeed tiny countries if you look from a global perspective. It sounds logical for these three small, but ambitious countries to collaborate and together as one unit.In fact, this is not a new idea! Benelux countries have already shown and proved to us that this concept works very well. So, this is how the idea was born to connect these two relatively similar regions with each other.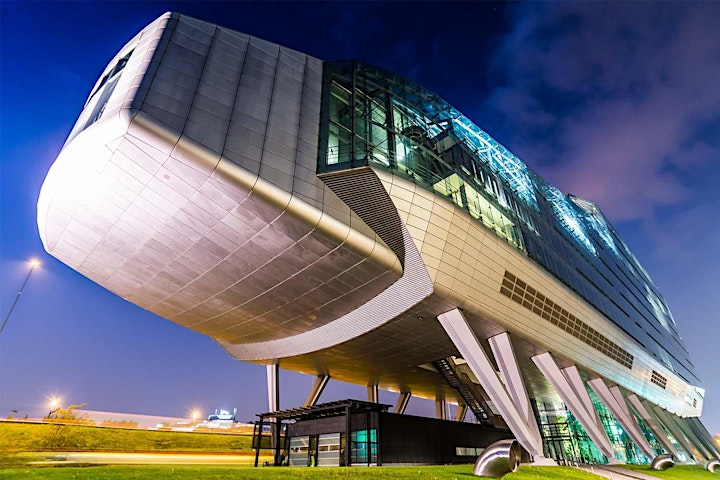 Organizer of Rethinking Leadership: new or old normal │Benelux Baltics in Business │AMS