Description
RETHINKING CHRONIC DISEASE
Mineral-driven concepts are often overlooked in the medical community and public consciousness.
Join us for a compelling evidence-based lecture with Morley Robbins, MBA, CHC, discussing:
Metabolic/Physiological relationships between Copper and Iron dysregulation


Connecting Copper and Iron dyshomeostasis to a wide spectrum of metabolic conditions, syndromes and diseases


Assessing copper and iron functionality through innovative blood testing
Guest Speaker: Morley Robbins, MBA, CHC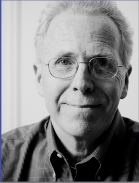 Morley Robbins, former hospital executive and healthcare consultant, became a Wellness Coach in 2009. He regularly confers with world-renowned mineral experts, and in addition to his research, focuses on clinical training and diagnostic tools to educate physicians on the metabolic roles of Magnesium, Bioavailable Copper and Iron. He has performed over 5,500 consultations with clients in 45 countries and trained scores of professionals in these unique mineral dynamics and concepts through his Copernican Institute.
He speaks regularly at Wellness Conferences throughout the country and will be a speaker at The Forum for Integrative Medicine in March, 2019 in Seattle, WA. He is a regular guest on a dozen different health-oriented podcasts and radio shows.
Joining Morley will be Dr. Ben Edwards. Dr. Edwards has Integrative Medical practices in three locations in Texas, in which he employs 9 Nurse Practitioners to help him meet the patient demand. Dr. Edwards has been practicing the information that Morley will be giving with outstanding success, reducing the cost of treatment for the patients with chronic and multiple health problems.
I hope that you can join us, the information will be highly clinically useful. This presentation will be given in March to the International Integrative Medical Forum with many of the leaders in the field.
Sincerely,
Mark McClure