Sales Have Ended
Registrations are closed
Registration for this event has now closed. If you did not manage to register for a ticket, please email m.sapir@ucl.ac.uk to enquire about spaces.
Sales Have Ended
Registrations are closed
Registration for this event has now closed. If you did not manage to register for a ticket, please email m.sapir@ucl.ac.uk to enquire about spaces.
Description

Rethinking Cancer | UCL Cancer Domain Symposium
Monday 13 May 2019
UCL Institute of Education
Registration for the inaugural UCL Cancer Domain Symposium is open.
Cancer remains one of the major causes of morbidity and premature death worldwide; one in two people in the UK born after 1960 will be diagnosed with some form of cancer during their lifetime. UCL has a proud track record in addressing the societal, technical, and health challenges of cancer and in exploring its underling biology.
This symposium, organised by the UCL Cancer Domain, invites our broad community to assemble for the first time at scale to consider challenges and opportunities in cancer research, prevention and treatment, from biological, clinical, technical, economic and societal perspectives. The event showcases our distinctive multidisciplinary expertise and features interactive discussion sessions with our speakers and panels. Talks are scheduled on the following themes:
Cancer evolution: can we beat Nature?
Cancer detection: the earlier the better?
The cancer treatment revolution and how we afford it
We are delighted to announce that Professor Charles Swanton (UCL Cancer Institute and Francis Crick Institute) and Professor Mariana Mazzucato (UCL Institute for Innovation and Public Purpose) will deliver the keynote lectures at this event.
Join the conversation by tweeting us @UCL_SLMS using the hashtag #UCLCancerDomain
---
Event programme:
9.00am - Registration
9.30am-5.35pm - Talks and sessions
5.35-6.30pm - Drinks reception
Full programme (with talk titles) available here
---


Sponsors
We are immensely grateful for the support of all our sponsors: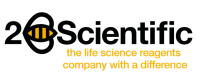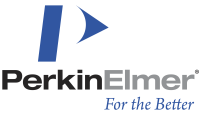 If you wish to sponsor this event and exhibit at the trade exhibition, please contact Maya Sapir for more information about sponsorship opportunities available.
---

Important points to note:

Attendees
This meeting is open to those who have an interest in any aspect of Cancer and cancer research. Including UCL researchers (BSc/MSc students, PhD students, postdocs, research associates and Principal Investigators) working on any aspect of cancer within UCL. As well as members of UCL's partner organisations, NHS Trusts or other academic organisations. To confirm authenticity of your registration, please use your UCL or affiliated (e.g. NHS, university or professional) email address when registering (i.e. do not use gmail, hotmail etc.)
If you can no longer attend, please cancel your ticket via Eventbrite or email Maya Sapir.
Access
We want to make this event as inclusive as possible.
Access to the UCL Institute of Education and all the event space (on Level One) we will be using within it are step-free, with enough room to manouevre wheel chairs and mobility aids

The main lecture theatre (the Logan Hall) has a hearing assistance system

There are nearby accessible toilets

We can provide for a range of dietary requirements
Please let us know when registering if you have any access or dietary requirements so we can try to make reasonable adjustments. Alternatively you can email Maya Sapir or call 0207 649 8009.

View the full Accessibility Guide for the UCL Institute of Education
Photography
There will be photographs taken during the symposium. In registering for this symposium you are agreeing that your image may be used in future UCL promotional material.
CPD
This is not an accredited Continuing Professional Development (CPD) event but the learning hours can be logged as part of your CPD record. A certificate of attendance is available to all attendees via UCL Life Learning for the purpose of recording learning hours. Please contact Maya Sapir after the Symposium if you would like a certificate.
Privacy
We are collecting your name, email address, job information, and information about any dietary requirements and access requirements in order to administer your event attendance. Your data will be used by the conference planning team solely for the purpose of managing the UCL Cancer Domain Symposium.
Please refer to our Event Attendee Privacy Notice for more information.
Please note that Eventbrite is a third-party service that is not owned or managed by UCL. You should refer to Eventbrite's terms and conditions of privacy policy as we do not accept any responsibility or liability for their policies.
Eventbrite operates in the USA and subscribes to the EU-US Privacy Shield, which commits subscribers to adhering to European standards of data protection. For further details, please see:
If you wish to attend one of our events but do not wish to register via Eventbrite, please contact Maya Sapir.

The UCL Research Coordination Office will remain responsible for your personal data as data controller and all queries should be directed to RCOcomms@ucl.ac.uk.
Contact
If you have any questions about the event please contact Maya Sapir.
Organiser of Rethinking Cancer | UCL Cancer Domain Symposium
The UCL Cancer Domain underpins UCL's distinctive cross-disciplinary approach to cancer research, bringing researchers together to advance our understanding of cancer and develop improved diagnostics and treatments.
The UCL Cancer Domain represents the broad cancer research picture across UCL's Schools and Faculties, and brings together hundreds of investigators conducting cancer-relevant research in specialities as diverse as molecular cell biology, genetics, immunology, neuroscience, population health, child health, pharmacy, biomedical engineering, chemistry, physics, social and historical sciences, and arts and humanities. It provides a platform for strategic coordination, networking and collaboration, and engagement with partner organisations.