Sales Have Ended
Registrations are closed
Thank you and see you at the event!
Sales Have Ended
Registrations are closed
Thank you and see you at the event!
Description
Rethinking Blockchain: Beyond Fintech & Crypto

When speaking of blockchain, many of you will think of Fintech, ICOs, STOs and cryptocurrencies. Now as a startup, an entrepreneur and a business leader, you can start to innovate and rethink how to leverage this new technology for you, your business and even uncover opportunities to disrupt your entire industry.

In this joint event, co-organised by Manifera and JustCo, some of the takeaways for you:

Dispel Blockchain Myths & unlock New Business Opportunities
Blockchain Trends & how they impact You
Discover how to use Blockchain to Gain Breakthroughs in Your Business
Rethinking Blockchain Security by Design
New Ideas, Applications and Network with Experienced Industrial Experts
And the Program Agenda:
5:30pm - Registration and Pre-Talk Networking
6:00pm - Dr. Mark van Staalduinen's session
6:30pm - Mr. Herre Wieger Roelevink's session
7:00pm - Dinner and Networking
7:30pm - End
To All Startups, Entrepreneurs and Business Owners,
Join us Now for an evening of learning, exploring and networking for you and your business.

For event enquiries and other related matters, please email: david.kwan@manifera.com


About the Speakers: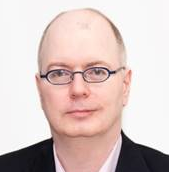 Mr. Herre Wieger Roelevink
Founder and Director, Manifera Software Development Pte Ltd

Founder and Director of Manifera Software Development Pte Ltd, Herre leads in his company in providing custom made software development services for blockchain solutions, web and mobile applications.
Mr. Herre Roelevink has 20+ years of IT experience, having worked as Project Manager for various companies and various products like health-related, consumer and automotive products and having worked in countries like the Netherlands, Austria, USA and Brazil.
Mr. Roelevink is living with his family in Singapore for more than 11 years now and enjoying every bit of it.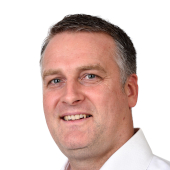 Dr. Mark van Staalduinen
Innovation Manager, Deputy Director, TNO Singapore, Seconded Cybercrime Expert to INTERPOL
His main interest lies in the understanding of cybercrime innovation due to the current pace of technologies, like Blockchain and IoT.
Besides his scientific profile, he has a strong focus on law enforcement. He is a seconded cybercrime expert to INTERPOL Global Complex for Innovation in Singapore. He is innovation manager at TNO with focus on Dark Web, Blockchain and IoT Security.
He received his MSc in Electrical Engineering from Delft University of Technology (DUT) in 2003. Dr. van Staalduinen has been employed by TNO since 2007. He received his PhD from DUT's Department of Information and Communication Theory in 2010. Since 2012 full-time committed to innovations in cybersecurity.
Since January 2016, Dr. van Staalduinen holds position at TNO Singapore to strengthen international partnerships in his capacity of deputy director of the Singapore office.
About Manifera (Organiser):

Manifera is an international software development company.

Working with SMEs and MNCs from Europe, USA and South East Asia and with a team of experienced software developers and quality engineers, she provides clients with Offshore Software Development teams and custom made software application development services.

To expand your company's software development capacity in an easy and cost-effective way, Manifera can provide you with a team of software developers who act as your own extended team. You will have full control of the developers and you will work with the developers directly and daily.

With custom software development services, Manifera helps you design and develop the right software application for your business needs, based on your requirements and ideas, with developing web applications, mobile applications for iOS and Android and desktop applications.

Singapore | Vietnam | The Netherlands
More about Manifera: Website | Facebook | Linkedin


About JustCo (Venue Partner):

Founded in 2011, JustCo is one of Asia's leading premium flexible workspace providers. At JustCo, we believe that working together, is working better. We continually challenge and redefine collaborative working, connecting like-minded and dynamic communities in open and creative work spaces.
In JustCo's powerful ecosystem, businesses of all shapes and sizes can harness the benefits of the network effect. JustCo's range of curated events, networking sessions and strategic partnerships allow members to find business opportunities, gain insights, and help drive success and innovation to each other's business.
With uniquely-transformed workspaces, JustCo goes beyond a sharing economy. By 2020, we aim to be a strong driving force behind commercial real estate market across Asia, and empower our ever-growing community with exceptional workplace flexibility and experiences.
Singapore:
6 Raffles Quay | 20 Collyer Quay | 120 Robinson Road | Asia Square | AXA Tower
Manulife Tower | MacDonald House | Marina One | Marina Square
Samsung Hub | UIC Building | Westgate Tower
Australia | China | Indonesia | South Korea | Thailand
More about JustCo: Website | Facebook | Instagram
Please note that photographs and/or videos of you may be taken during this event/seminar for publicity and/or marketing purposes. The photographs and/or videos may be published on our website or internal newsletter and/or circulated to the press and other media organisations for publication, transmission or broadcast.