#Rethink Value with Neil Capel
When and where
Location
Grind 1412 Broadway New York, NY 10018
Description
#Rethink Value with Neil Capel
DATE / TIME
Tuesday August 13th, 2013
8:00am-8:30am Breakfast
8:30am-9:00am Neil's Presentation
9:00am-9:30am Discussion, Q&A and Networking

TOPIC & SPEAKER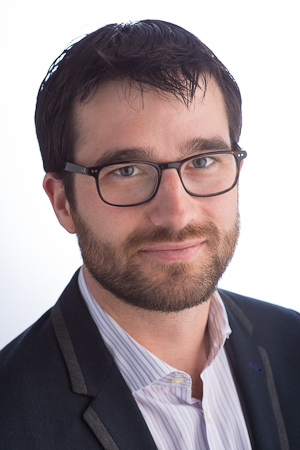 How do you #Rethink Value?
New marketing technologies are changing the relationship between the customer and the brand, causing businesses to rethink the value they place on direct engagement. Combine the proliferation of big data sets that offer insights into user behavior with the ability to automatically act on those insights, and brands can now truly personalize each and every consumer experience via multiple digital channels. Marketing efforts no longer have to be siloed. Businesses can converse directly with customers, providing relevant offers and content, automatically, and at scale - something non-existent to marketers only a few years ago. It all means that the skills needed for modern day marketers to remain competitive are changing. Sailthru is leading the industry with its implementation of Smart Data technology and completely altering the marketing landscape in the process.
Neil Capel, is the founder and CEO of Salithru. Neil's successful track record of working on large-scale, high-demand web systems led him to develop Sailthru's unique Smart Data capabilities. Prior to founding Sailthru, Neil was the Chief Technology Officer for MusicNation, AlleyCorp company, ASmallWorld, and Money-Media (acquired by The Financial Times). Today, Neil is also an adviser to several start-ups, including Refinery29.com and Zootoo.com and a Venture Partner at Bowery Capital, a seed stage venture fund focused on transformational upgrades to enterprise technologies.
Neil was also named to the The Silicon Alley 100 in 2011 and 2012 as one of New York City's most influential and coolest technology leaders.
ABOUT #RETHINK
#Rethink is a free monthly morning speaker series for free radicals. Each event includes a 30-minute speaker presentation and group discussion beginning at 8:30am, followed by 30 minutes of networking before everyone heads off to begin the workday.
The #Rethink Vimeo Channel is now live! Check out previous events

here

.
ABOUT GRIND
Grind is a members-only workspace and community dedicated to taking all of the frustrations of working the old way and pulverizing them to a dust so fine it actually oils the wheels of the machine. With two convenient locations- 419 Park Avenue South and our newest location at 1412 Broadway, Grind offers members a friction-free place to work and collaborate. For more information about Grind visit grindspaces.com. Follow us on twitter at @grindspaces.