Event Information
Refund policy
Contact the organizer to request a refund.
Eventbrite's fee is nonrefundable.
How Knowing Your Congregations Love Language Can Lead to New Life
About this event
Are you or your congregation seemingly stuck in a state of missional paralysis? Is it hard to build enough energy simply to keep going, much less start something new that reaches new people? Join a cohort of others for Rethink Congregational Change.
Churches and leaders across the country describe a state of burn out. One aspect of burn-out is empathy fatigue. Our ability to feel compassion is diminished. We go through the motions of ministry, but our heart feels cold and dead. Congregations collectively can fall into this loveless state as well.
How can leaders find our passion for ministry again? How can congregations get excited about serving local communities amid what seems like a chain of unending challenges?
Key Premises of this Academy:
Every congregation has a primary love language, and a dark side.
Every pastor has a primary love language, and a dark side.
When we learn to communicate in each other's love language we can build trust.
When we trust each other, we can journey together from the center to experiment on the edge.
Every community needs a congregation reaching out in love.
New life can take place in this love triangle of congregation, pastor, and community!
DETAILS
Wednesdays from 2pm-4pm Eastern
May 4 / 11 / 18
Presenters: Michael Beck, Sarah Keasler, Mitch Marcello & Jorge Acevedo
SESSIONS
May 4 - Session 1: The Divine Love Triangle
Historically, we actually think of God as existing in a kind of love triangle, we have called this the Trinity. God is One in the deepest since of the word, and yet three persons. This is a great mystery of our faith. God the Father, God the Son, and God the Spirit live in a divine community, a relational matrix, a loving dance.
In the missional church movement, we think of God sending the Son, the Father and Son sending the Spirit, but we include another sending movement in the dance… the Trinity sending the Church. The church is an extension of God's own divine relational dance in the earth.
In session One we will consider this love triangle. God has sent the church, but most churches consist of three primary relationships.
The Congregation
The Pastor(s)
The Larger Community
In healthy churches, there is a divine dance of God's love that flows through the pastor, the people, the community, and often back again. If there is a "love blockage" between any of these relationships, it diminishes the health of the congregation. If a congregation dislikes their pastor, or a pastor resents their congregation, nothing healthy will flow out or into the community.
May 11 - Session 2: The Five Congregational Love Languages
We will explore Gary Chapman's The Five Love Languages. Chapman demonstrates that we all have a primary love language through which we give and receive love. These are the five:
Words of Affirmation
Acts of Service
Receiving Gifts
Quality Time
Physical Touch
Chapman highlights how our love language may be different than our spouses. We must be willing to learn to give love in a way that our spouse experiences it as love. We will apply the love language dynamics to congregational life.
Every church has a "love language" a way they relate to each other, the larger community, and pastor(s). Understanding this triangle of relationships is imperative in a revitalization.
The five heart expressions of a congregation correlate with Chapmans' five love languages. A congregation's love language will shape their missional posture and approach to discipleship. Primarily, the five love languages of a congregation are:
Proclamation Centered: this congregation loves quality teaching and preaching.
Outreach Centered: this congregation lives to serve the community.
Generosity Centered: this congregation has lots of resources and wants to invest in ministries that make a kingdom impact.
Fellowship Centered: this congregation loves to be together, and care for one another.
Healing Centered: this congregation seeks to be a community where people experience healing.
Revitalization can occur when a team of leaders know a congregation's love language and utilize this to form a discipleship process around their weaknesses, what I call the dark side of their love language.
May 18 - Session 3: Overcoming the Dark Side
As followers of Jesus, we all have a primary ministry love language, a way that we express our love. However, sometimes a minister and the congregation we serve can be a mismatch. This miscommunication of love can add to the sense of fatigue.
Sometimes a minister and a congregation will find a sweet spot, they give and receive love in the same way. Yet even here there is a danger that the congregation becomes one dimensional and immature. They are often unaware of their dark side. I call those blind spots that every congregation and pastor has as their "dark side." That's the very place where (re)missioning can take place.
The key to (re)missioning is found in a simple principle: "grow the center, experiment on the edge." This requires a pastor to give love through the primary love language of the congregation, while also experimenting with other love languages in the larger community. This can help inherited congregations anchor deeply in their traditions but reach out missionally in wild new ways. Congregations that experience a new season of vitality become aware of their dark side and create discipleship systems that allow them to express love in a fuller variety of languages.
PRESENTER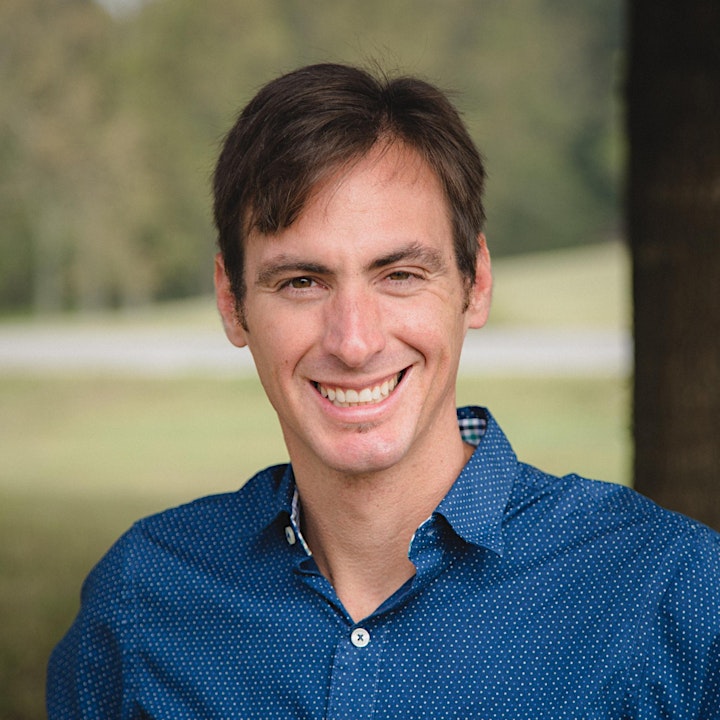 Michael Adam Beck is Director of Re-Missioning for Fresh Expressions US, Cultivator of Fresh Expressions for the Florida Conference of the United Methodist Church, and Director of the Fresh Expressions House of Studies at United Theological Seminary. Michael serves as co-pastor of Wildwood and St Marks alongside his wife Jill, where they direct addiction recovery programs, a jail ministry, a food pantry, an interracial unity movement, and a network of thirteen fresh expressions that gather in tattoo parlors, dog parks, salons, running tracks, community centers, burrito joints, and digital spaces. Michael has led a series of revitalizations each involving the integration of recovery fellowships into the inherited congregations. He is the author of Painting with Ashes.
Date and time
Location
Refund policy
Contact the organizer to request a refund.
Eventbrite's fee is nonrefundable.