RETAIL TECH SUMMIT [San Francisco Fashion Week ® 2014] #SFFW14

Wednesday, September 24, 2014 from 6:00 PM to 9:00 PM (PDT)
Event Details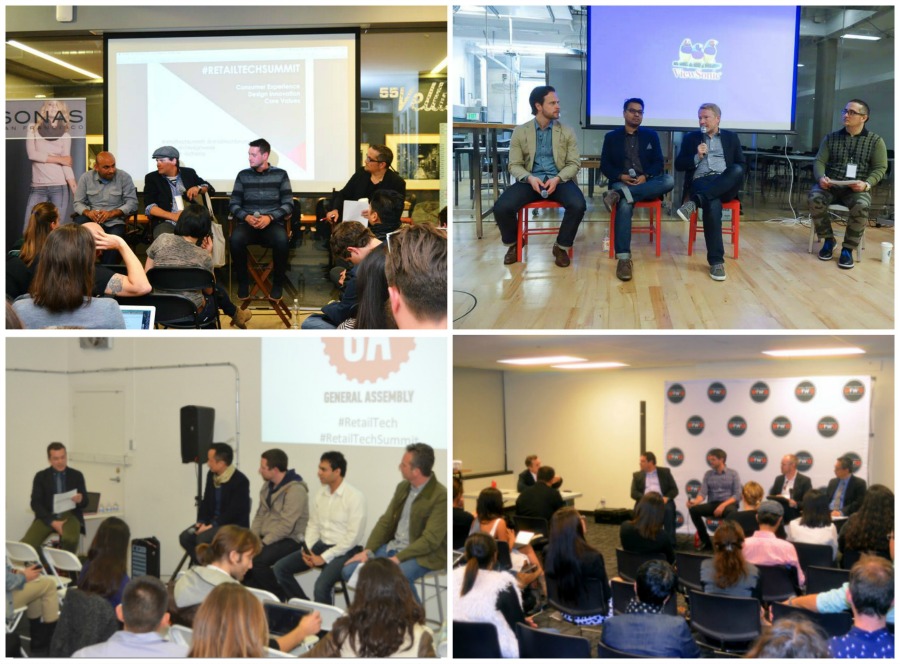 RETAIL TECH SUMMIT and Retail Tech Innovation Ecosystem Development for San Francisco
The entire retail industry, given its historical and economic importance for America and its GDP, has an enormous legacy infrastructure which means that, contrary to other technology sectors, most retail tech startups will necessarily have to work in some capacity with established industry players just to get started. We feel that this mandatory engagement between retail tech startups and the established retail industry provides a unique opportunity to develop a third innovation paradigm through establishing an ongoing, structured and systematic interaction program of large-organization intra-preneurial with independent entrepreneurial development activities – and possible new investment paradigms by the retail industry to fund promising retail tech startups beyond the standard build or buy decision scenario. San Francisco has the most developed startup industry, leading in all the critical resource areas, and we believe San Francisco is the ideal place for this new innovation paradigm development work to take place – we are looking at the groundwork to turn the entire City of San Francisco into a retail incubator as a public/private partnership with the City and industry.
 KEYNOTE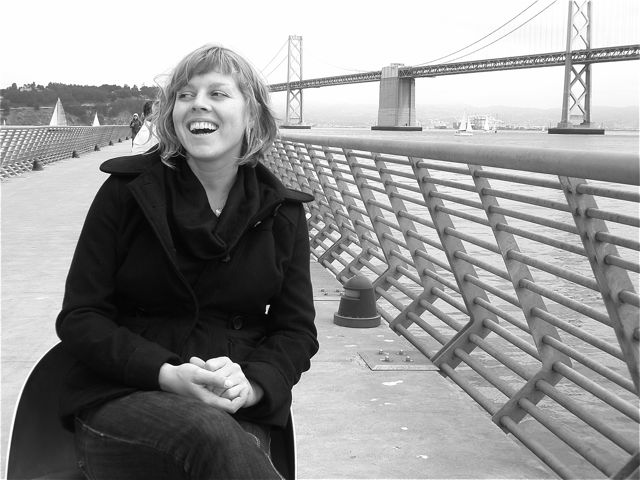 ANYA KANDEL 
Project Manager and Innovation Consultant, Mindspark, Gap Inc

Anya Kandel brings people together to solve problems and create solutions for positive change. She is currently working at Gap Inc, designing collaborative innovation sessions and consulting clients inside the company in the Mindspark innovation process. She is constantly exploring new ways to bring divergent worlds together and she is always looking to learn about creative, collaborative habitats for innovation. She would love to learn about yours. 
 
 
 

PANEL SPEAKERS:

 
 
 
 
 
 

Meghan Cast - VP Marketing at Threadflip

Creative consumer marketer with deep retail and Internet experience

After receiving an MBA in 2003, Meghan applied her digital music experience at Walmart.com where she helped launch their digital music solution, Wal-Mart Music Downloads to the #3 market share position within its first year.  During her nearly six year tenure at Walmart.com, Meghan lead the positioning and launch plan for over five new brands and services while also managing online, print, and TV campaigns.   

After Walmart, Meghan consulted in marketing strategy for several companies, including Peet's Coffee and in April of 2010 she joined Gap, Inc as Head of Marketing for the Gap.com brand.  Meghan later moved to head Gap brand enterprise customer relations management where she managed both customer acquisition and retention.   

In February, Meghan joined Threadflip, a Series B funded 2-sided consignment marketplace for women's clothes, shoes and accessories. She has built out a dynamic marketing team focusing on consumer research, driving buyer and seller growth and retention, as well as an upcoming brand re-launch. 

 

 

 
 

Enrico Beltramini - Founder at Fashion Technology Accelerator

Enrico is the Founder of Fashion Technology Accelerator and Naxuri Capital, and a former Gucci Board Director. 






 
 
 
 

 

Oakley Johnson - Managing Director / Founding Team at SAAKO; Principal at Venga Consulting.

Take one look at Oakley and you'll quickly realize he is not a fashion designer. After completing his MBA and working in e-commerce for 5 years in Barcelona, he helped launch the accessory brand, SAAKO in 2010. Today the firm is internationally recognized in over 20 countries, 200 stores (Urban Outfitters, Opening Ceremony, MOMA, V&A and Tate Museum shops).  He established marketing initiatives that formed collaborations with Daily Candy, TODAY Show, Vogue, Fab.com. As a typical entrepreneur, he's worn many hats (many unstylish)  - which has him overseeing global strategy, wholesale distribution, trade shows and e-commerce sales channels. He's fond of anything that involves a kite, puck or motorcycles – which explains the slight hitch in his step. 

 

 
 

Jon Crawford – CEO / Founder at Storenvy

Jon is passionate about empowering and promoting creative entrepreneurs. Engineering, design, and product.

 
 
 
  

PREVIOUS SPEAKERS:



 
 
 
 
 
FEATURED PRODUCTS:
#RETAILTECH Summit : Technology, Innovation and Entrepreneurship for the Future of Retail - happening now in San Francisco. The Next Big Thing. Once the conversation turns to the entirety of retail experience, the optimization of omni-channel and contextual marketing, and the technological promise of "anything-anywhere," you have to go BIG. We're turning the entire City of San Francisco into a Retail Incubator.
San Francisco has been named the Greenest City in North America and the Innovation Capital of the World. For San Francisco Design Week 2014, Retail Tech Summit will explore how San Francisco's leading public policy initiatives of Sustainability, Transparency, Accessibility and The Share Economy can translate into core-value-driven design innovation, compelling business models and new relevancy in consumer experience for an emerging crop of highly successful Bay Area retail startups. In the modern retail landscape, where the promise of technology and retail is the ability to have anything-anytime-anywhere, brands and business must continue to differentiate. We'll talk with a panel of startup founders and execs about core-value-driven design, retail innovation and the benefits for consumers, brands and businesses alike.

DEMOGRAPHICS:
SAN FRANCISCO FASHION WEEK™ attracts a growing worldwide audience of educated, affluent creative professionals and passionate early adopters in the 21 to 55 years old age range who are key influencers in fashion, design, technology and retail industries. Overall event participation is 60% female with male participation growing year-on-year. Typical participants (both female and male) are trend and tech savvy, educated, creative professionals and entrepreneurs from leading startups and organizations in the San Francisco Bay Area and Silicon Valley.
SAN FRANCISCO FASHION WEEK™ generates over 10,000 unique media images with a media reach of over 1.7 million Bay Area adults and numerous national and global sites reporting. Despite a general decline in overall US apparel and manufacturing sectors, San Francisco's fashion industry, with 120 years of history and innovation, still ranks 3rd in the US and is currently undergoing a major renaissance as the leading strategic development hub for fashion and technology startups, wearable technologies, and retail and brand technology R&D and innovation eco-systems. According to the Americans for the Arts 2012 industry report, San Francisco's Arts and Culture activities have the highest per capita economic impact in the United States and enjoy broad-based community and industry support and recognition.
COMMUNITY PARTNER
Established in early 2011 as an innovative community in New York City and San Francisco for entrepreneurs and startup companies, General Assembly is an educational institution that transforms thinkers into creators through education in technology, business and design at nine campuses across four continents.
Attendee List
Sort by:

Date

|

First Name
When & Where

Forio
20 Raush Street
San Francisco, CA 94103


Wednesday, September 24, 2014 from 6:00 PM to 9:00 PM (PDT)
Add to my calendar
Organizer
SAN FRANCISCO FASHION AND MERCHANTS ALLIANCE, INC.
SAN FRANCISCO FASHION MERCHANTS ALLIANCE, INC. is a 501c3 educational and economic developement non-profit corporation that is a social development network that champions in various sustainable projects in support of the thriving local creative and fashion industry in the San Francisco Bay Area.

We possess the in depth understanding of the ever changing and unique San Francisco Bay Area fashion industry landscape. In utilizing the latest technology in social media marketing and hosting innovative industry related events.

SFFAMA, Inc. was created to provide an ongoing open dialogue between the local merchants and fashion entrepreneurs to form a cohesive alliance in promoting altruistic creative synergy and productive business opportunities.
RETAIL TECH SUMMIT [San Francisco Fashion Week ® 2014] #SFFW14