RETAIL TECH SUMMIT: Core Values, Design Innovation & Consumer Experience

Monday, June 16, 2014 from 6:00 PM to 9:00 PM (PDT)
Event Details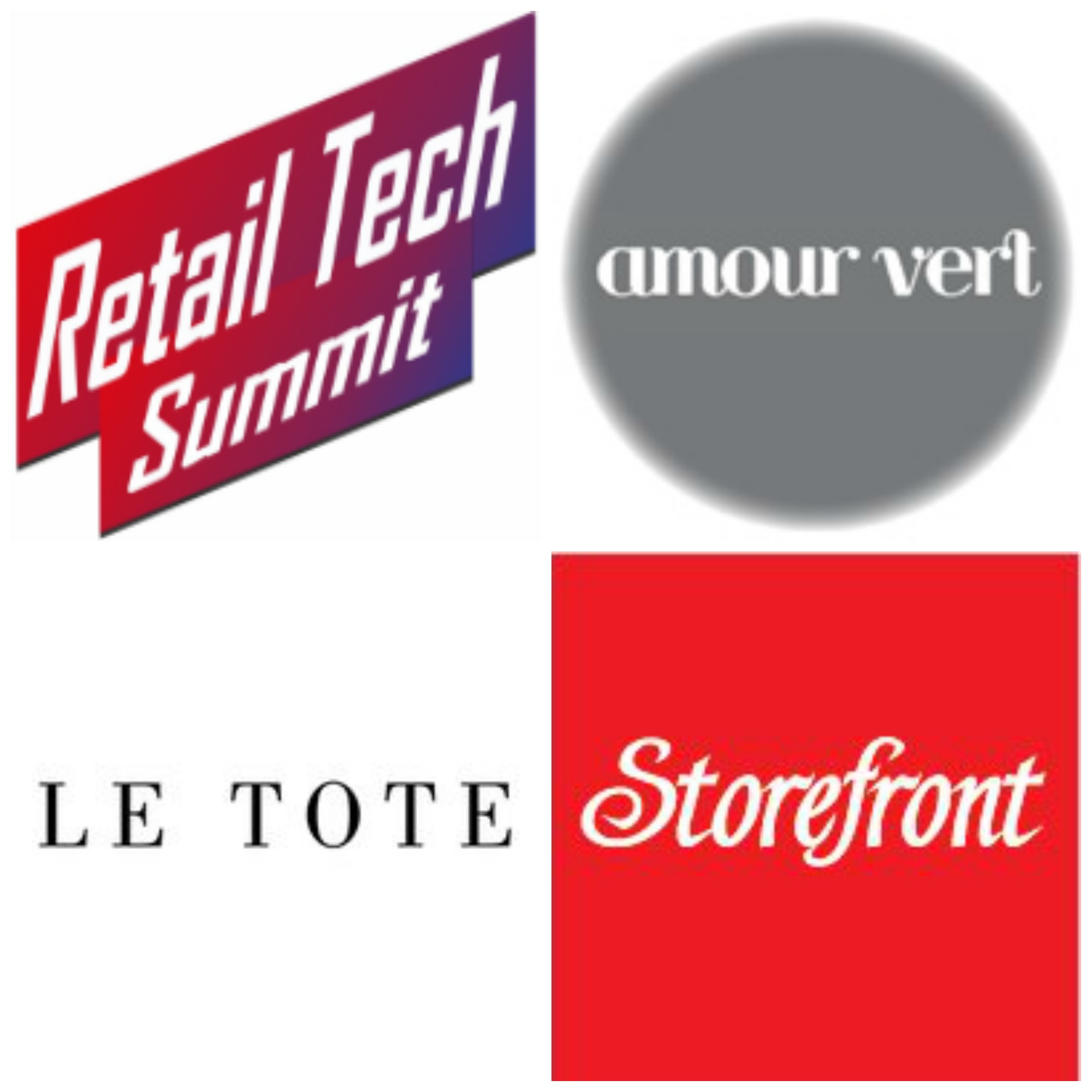 #RetailTechSummit: Core Values, Design Innovation & the New Relevant Consumer Experience [SF Design Week 2014]
San Francisco has been named the Greenest City in North America and the Innovation Capital of the World. For San Francisco Design Week 2014, Retail Tech Summit will explore how San Francisco's leading public policy initiatives of Sustainability, Transparency, Accessibility and The Share Economy can translate into core-value-driven design innovation, compelling business models and new relevancy in consumer experience for an emerging crop of highly successful Bay Area retail startups. In the modern retail landscape, where the promise of technology and retail is the ability to have anything-anytime-anywhere, brands and business must continue to differentiate. We'll talk with a panel of startup founders and execs about core-value-driven design, retail innovation and the benefits for consumers, brands and businesses alike.
FEATURED PANEL SPEAKERS 
 

Christoph Frehsee, the co-founder of eco-friendly brand Amour Vert. Christoph Frehsee came to the fashion industry from a very non-traditional background, Christoph Frehsee's first major business endeavor involved developing the landmine clearing machine called MineWolf Systems. This career path brought him to a defense trade show in Abu Dhabi, where he met Linda Balti, whom would later become his wife and Co-Founder of their eco-fashion brand, Amour Vert. On their travels around the world, Frehsee and Balti learned of the wastefulness of the fashion industry, leading Frehsee to pursue an MBA and MSc in Environment and Resources at Stanford University. Today, Frehsee serves as Amour Vert's CEO and is fully devoted to bringing sustainability to the fashion forefront. Further building upon their commitment to giving back to the environment, Frehsee and Balti partnered with American Forests® for the brand's T(r)EE program, which supports reforestation efforts across the United States. A tree is planted for each Amour Vert tee-shirt sold, with over 15,000 trees planted and a goal of 100,000 by 2015. Frehsee's latest venture includes Amour Vert's first freestanding retail store in the brand's home city of San Francisco, within a 20 mile radius of where the entire Amour Vert collection is designed and produced.

 




Rakesh Tondon is the Co-Founder and CEO of LE TOTE. He has had exposure to, and a strong interest in fashion since early in his life in India. His sister, a former fashion designer, had a strong influence on how he thinks about design, commerce and fashion. He moved to the US at the age of 17 to pursue his dreams and has become a successful restaurateur, and previously, an investment banker. Prior to LE TOTE, Rakesh worked for JP Morgan and Ridgecrest Capital in technology M&A, and he started and owns a profitable, thriving restaurant group. He holds a double-major B.A. in Economics and Business Management from Wittenberg University.

 




Tristan Pollock is making retail accessible as Co-founder and COO of Storefront, the online marketplace that makes it easy for anyone to discover and rent amazing retail space. His last startup, SocialEarth, is a platform for social entrepreneurship news and resources with over 200 contributors in 25 countries. SocialEarth was acquired by 3BL Media in 2012. Tristan has also led national marketing campaigns at Best Buy, including crafting the most read email of all time reaching 23 million customers. A Minnesota native from a family of makers, Tristan now lives and creates in San Francisco, California.

 
 
 
 
Robert Burns Nixon [Moderator] is CFO and Board of Directors at San Francisco Fashion and Merchants Alliance, Inc (SFFAMA INC), FASHION+TECH Network, WEARABLE+TECH Conference, and RETAIL+TECH Summit | Board of Advisors at SXSW ACCELERATOR 2014 and SXSW V2Venture| Planning Committee at AIGA San Francisco Design Week | Executive Producer at SAN FRANCISCO FASHION WEEK™ | Civic Ambassador at Mayor's Office of Civic Innovation, City and County of San Francisco. He has an AB, International Relations and Economics from Brown University's Watson Institute and an MBA, New Ventures and Entrepreneurship from INSEAD in Fontainebleau, France.
Retail Design is a creative and commercial discipline that combines several different areas of expertise together in the design and construction of retail space. Retail design is primarily a specialized practice of architecture and interior design, it also incorporates elements of interior decoration, industrial design, graphic design, ergonomics, and advertising. Retail design is a very specialized discipline due to the heavy demands placed on retail space. Because the primary purpose of retail space is to stock and sell product to consumers, the spaces must be designed in a way that promotes an enjoyable and hassle-free shopping experience for the consumer.
For media relations please contact: Owen Geronimo via email at - info@fashiontechpr.com.

DEMO TABLES:
IN PARTNERSHIP WITH:
Established in early 2011 as an innovative community in New York City for entrepreneurs and startup companies, General Assembly is an educational institution that transforms thinkers into creators through education in technology, business and design at nine campuses across four continents.
SF Design Week spans the entire Bay Area from Silicon Valley, San Francisco all the way over to the East Bay and beyond. Since 2006, AIGA San Francisco has organized San Francisco Design Week as a way to reach out to a diverse community of over 24,000 Bay Area design professionals as well as local businesses, non-profits, entrepreneurs, students, the design-savvy public, tourists, and more. AIGA SF will be partnering with the San Francisco chapters of the American Institute of Architects (AIA), the Industrial Designers Society of America (IDSA), the Interaction Design Association (IxDA), the Society for Environmental Graphic Design (SEGD), and Adobe Systems, to sponsor a full week of events highlighting the diversity and professionalism of the design community around the bay. Our goal is to raise public awareness of the impact that all design-graphic, product, interior, fashion, architecture, advertising, et cetera-has in the San Francisco Bay Area. 
Have questions about RETAIL TECH SUMMIT: Core Values, Design Innovation & Consumer Experience?
Contact SFFAMA
When & Where

General Assembly San Francisco
414 Brannan St
San Francisco, CA 94107


Monday, June 16, 2014 from 6:00 PM to 9:00 PM (PDT)
Add to my calendar
Organizer
San Francisco Fashion and Merchants Alliance, Incorporated [SFFAMA] is a 501(c)3 education and economic development non-profit corporation supporting fashion, design and technology entrepreneurs, startups, and communities. The largest fashion industry organization in California. SFFAMA provides business, technology and fashion industry education and resources while serving as a business and social impact development network for our 10,000 members and industry partners. Member of San Francisco Citizens Initiative for Technology and Innovation (sf.citi). Producer of San Francisco Fashion Week ©, Committee Member of San Francisco Design Week, Advisory Board Member of SXSW Accelerator Program. JOIN SFFAMA HERE.