About this Event
The visual album release will be accompanied by a multimedia stage adaptation recreating the world from the film through a musical performance accompanied by visuals, costumes, and set & lighting design.
Check out their new video HERE
RETAIL SPACE
Retail Space are an indie rock band comprising of wife and husband duo Isabelle Rosse (bass, vocals, production) and Jacob Rosse (drums, guitar, keyboards, vocals, production). They met while students at Purchase College, N.Y., where both were drawn to the eclectic and prolific music scene. Upon graduating they moved to Brooklyn, N.Y. and the two began dabbling in songwriting together. Realizing their complimentary vocal stylings and similar melodic approach to writing, Retail Space was formed. The duo pieced together an all-analog recording studio in a small practice space and began recording songs.
Their record "You Can Catch A Lobster With Eggs But Not Egg Salad", was released in 2017 and the band toured tirelessly that year playing shows across the U.S. (including a Daytrotter session).
Returning home to Brooklyn, the band is currently releasing their visual album, "In The Lotia", a twenty-five minute conceptual short film based around their re-issued 2016 record "In The Lotia" with additional film score. The film centers around a dying man and his surreal accounts of his drowning underwater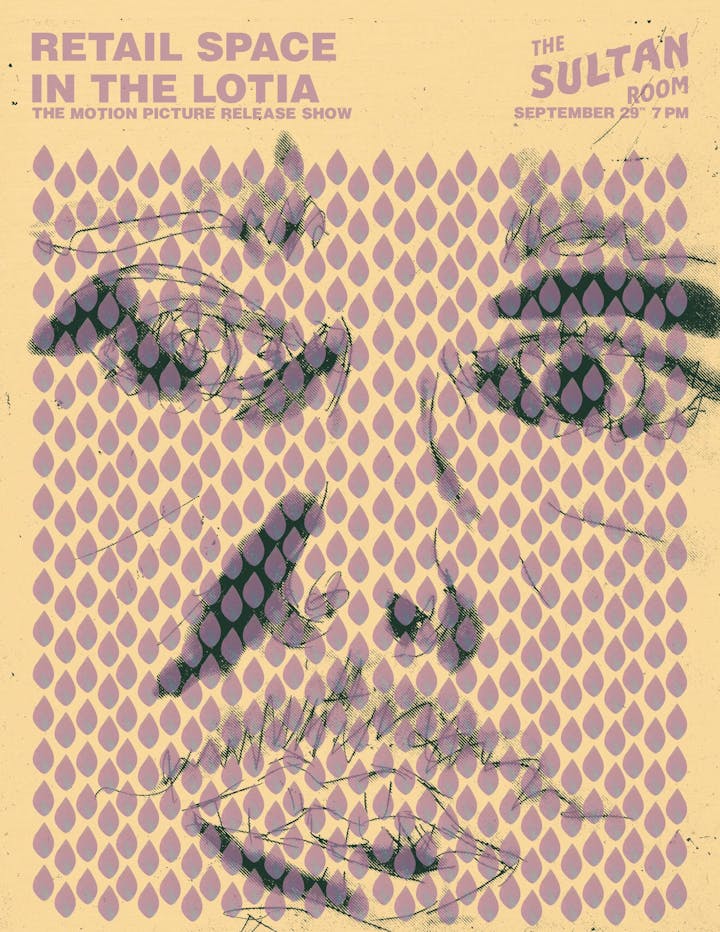 Performers
Date and Time
Location
Refund Policy