Description
THANK YOU TO OUR PARTNERS


Do you make and sell products to a loyal following online or at craft shows but want to see your work on the shelves of your favorite boutique? It takes more than having great products to earn a retailer's interest, trust, and money. Learn how to approach stores and make it easy for them to buy from you.
During this workshop, guest speaker Rena Tom will guide you in reevaluating your business through the eyes of a buyer. Students will learn now to research the right stores to approach and how to edit their lines for maximum appeal. We'll also look at the content of your line sheet and catalog, discuss what makes a compelling pitch and how buyers find out about new lines, and talk about the importance of establishing a good relationship with your stores. You will take home the knowledge required to present your line to buyers in a way that maximizes sales potential.
WHAT: Retail Readiness: Wholesaling to Stores
WHEN: Wednesday, August 5th from 6:00PM -8:00PM
Please be aware of city traffic and neighborhood parking issues to arrive on time for refreshments, networking with your peers, and to meet the Urban Air Market team.
WHERE:
Museum of Craft and Design
2569 Third Street
San Francisco, CA 94107
ABOUT THE VENUE:
Museum of Craft and Design's exhibitions focus on craft and design in all media by introducing visitors to a broad range of artists and designers and to the many approaches to creative expression in these fields. Our mission is to showcase and explore exceptional examples of contemporary work in craft and design through engaging exhibitions and public programs.
ABOUT THE INSTRUCTOR: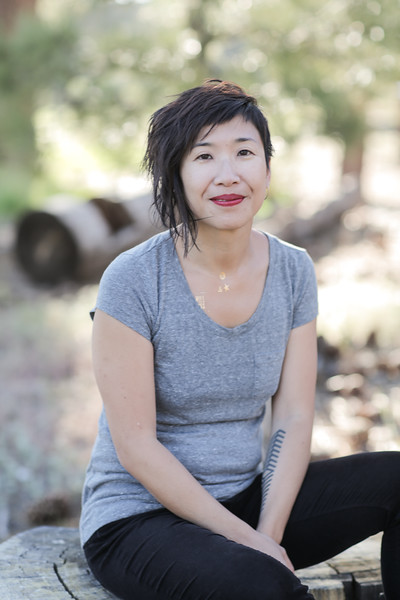 Rena Tom is the founder of Makeshift Society, an organization for freelancers, independent business owners, and small teams. Founded in San Francisco in 2012 with a second location in Brooklyn in 2014, Makeshift Society places a great deal of emphasis on peer education and mentoring as well as connecting subject-matter experts to bolster each others' businesses. Their innovative programming is designed to encourage cross-disciplinary learning and the resulting environment is perfect for organically growing business and discovering opportunities for collaboration.
Rena is deeply involved in many different communities - maker, designer, entrepreneur - in an effort to foster new collaborative projects. She has spoken on these topics at conferences like TYPO, Pioneer Nation, and Creative Mornings. Previously, she owned Rare Device, a store and art gallery with locations in Brooklyn and San Francisco. Rena has also operated a successful jewelry design and invitation design business, and during the first Web boom, she was a web content management consultant.
Light refreshments generously donated by local businesses, Left Coast Catering and Alter Eco. Visit the in-event bar for a taste of the Netherlands, provided by Grolsch Beer in conjunction with MCD's current exhibition, Hands Off: New Dutch Design at the Confluence of Technology & Craft.
A big thank you to MCD's neighbors and partners for their support of Dogpatch cultural events.
Organizer of Retail Readiness: Wholesaling to Stores
Urban Air Market is a curated marketplace for sustainable design. We connect independent artists and designers who want to make more direct sales with their ideal customers and provide a unique shopping experience that builds community while supporting the local economy. Our shopping events showcase 100+ independent designers of fashion, accessories, body products, home decor, furniture and art. Featured designers are curated based on their quality, originality, and their commitment to innovation and sustainability.