Event Information
Refund Policy
Contact the organizer to request a refund.
Eventbrite's fee is nonrefundable.
About this Event
People told the gospel of Mark because they were convinced that Jesus was God's messiah, the one anointed to turn the world right-side-up. That is a lot to claim about a teacher and healer who was crucified by Rome and ridiculed as the "King of the Jews."
Oddly enough, this improbable story went viral, spawned dozens of other gospels, and spread the Christian movement all around the Mediterranean basin. A good story will do that: catch people's imagination, touch their deepest hopes, and give them a reason to tell it again and again.
In this four-session workshop, we will explore:
Beginnings and Stories
Faithfulness and the Fact of Jesus' Jewishness
Rome and Resistance
Endings, Resurrection, and Real Hope
Workshop Leaders
Pam Faro, a professional storyteller with world-wide experience, based in Colorado.
Richard Swanson, professor at Augustana University in Sioux Falls, South Dakota, and director of the Provoking the Gospel Storytelling Project.
Pam will tell key parts of Mark's gospel - we will experience the story together. Richard will guide our exploration of Pam's performances - we will join with each other in exploratory thinking about this old, audacious story.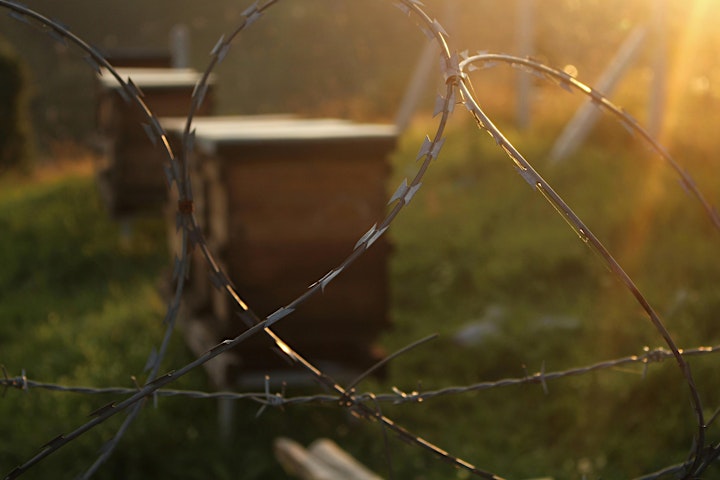 Join Us!
We are convinced that in this very old, astonishing story both resurrection and resistance are embodied. This is not a simple conviction: in Mark's gospel, Jesus is clearly raised from the dead, but no one sees him, not even the reader. This provocative way of telling the story, unique among the gospels, sheds light on the nature of honest hope in a world that remains tangled and complicated.
Details
The course will meet on four Thursdays (Oct. 29, Nov. 5, 12, 19).
Each session will be 1¾ hours long.
Time: 2-3:45pm Eastern (New York) / 1-2:45pm Central (Chicago) /12-1:45pm Mountain (Denver) / 11am – 12:45pm Pacific (Seattle) [US times; other locations use time zone converter.]
In these days of pandemic, we will meet face-to-face on Zoom, which (fortuitously) allows our group to gather from all over, and no airfare required!
Zoom link will be provided once you register.
The cost for this opportunity to join Pam and Richard's exploration of Mark's gospel is $160(USD) per person.
Sessions will be recorded, and each recording available to registered participants for 30 days.
REGISTRATION OPEN up to start of course on October 29, 2020
*Special Rates Available -
STUDENT DISCOUNTED REGISTRATION available to full-time students: $100 (use promo code STUDENT).
CHURCH STAFF (2-3) GROUP RATE: For 2-3 staff members of the same church, we're offering the special rate of $280.
Procedure:
One person registers and pays the $280 here on the Eventbrite site, using the "Church Staff (2-3) Group Rate" registration.
When asked for the additional staff member(s) names and email(s), please enter the information.
Once you complete registration, you will receive the confirmation email with a link to the Online Event Page (info & link to access the workshops) – **the Online Event page will have instructions for you to pass on to the other staff member(s) you are paying for, to enable them to register with Zoom in order to attend our 4 workshops as well.
Questions? Contact either Richard Swanson (richard.swanson@augie.edu) or Pam Faro (pamfaro@gmail.com).
To learn more about Pam Faro and her work, go to storycrossings.com.
To learn more about Richard W. Swanson and his work, go to: provokingthegospel. wordpress.com.

Date and Time
Location
Refund Policy
Contact the organizer to request a refund.
Eventbrite's fee is nonrefundable.