Description
This event occured Feb 4th. There has been an error on Eventbrite, and it wouldnt allow us to change the date thought all the text and graphics has the correct date. We do appologize for any inconvience this may have causes. Please stay tuned for future artists talks.
---
This Artists Talk & Workshop is in connection with the group art exhibit #ResurrectingVenus. Exhibiting artists will have the opportunity to share about who they are, what type of artwork they do & elaborate on the works selected for this exhibit.
Moderated by exhibition curator Niki Lopez.

Confirmed exhibitng Artist participating in the Artist Talk:

Sonia Baez-Hernandez
Carol-Anne McFarlane
Niki Lopez
Allison Kotzig
Richard Wright
Chire Regans
more TBA
There will also be an interactive workshop & discussion based on the theme of the exhibit. Including questions such as:


What's the impact?
What's the solution?
Future generations.

FREE & Open to the public

The public is invited to hear about the artists & works as well as participate in the conversation and interactive workshop.

This talk may be recorded in documentation associated with the exhibit, as well as a part of the #whatsyourelephant project.
More info here: http://nikiartstudio.com/whats-your-elephant -
---

-- More on the exhibit --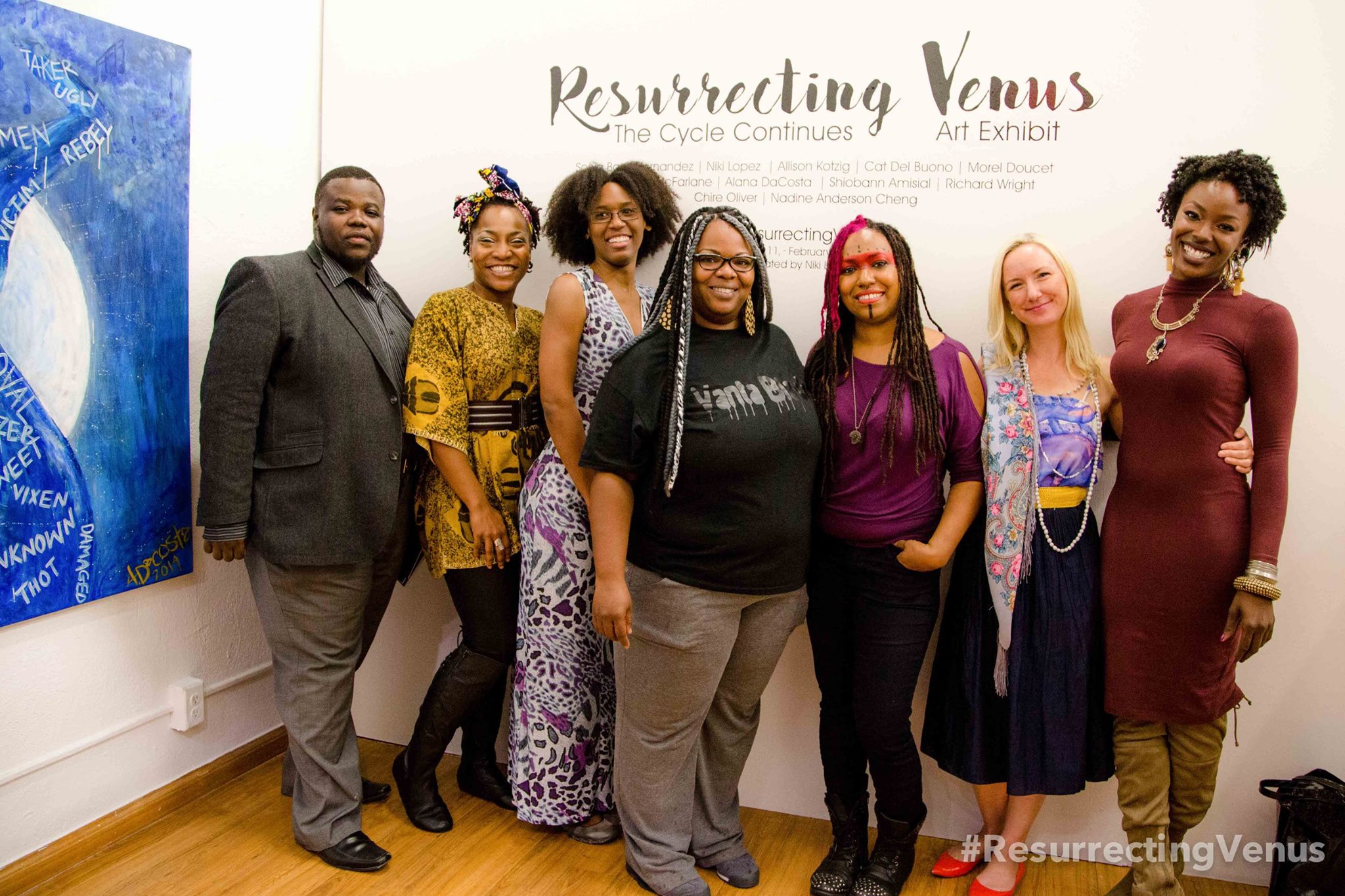 Some of the exhibiting artists of #ResurrectingVenus (L-R): Morel Doucet, Alana D Da Costa, Carol-Anne McFarlane, Carol-Anne McFarlane, Niki Lopez, Allison Kotzig & Shiobann Amisial
Resurrecting Venus: The Cycle Continues will be on display at
The Amadlozi Gallery January 11 - February 11, 2017.

The Amadlozi Gallery at the African Heritage Cultural Arts Center and The Miami-Dade County Department of Cultural Affairs proudly presents Resurrecting Venus: The Cycle Continues curated by Niki Lopez.

Exhibition Statement:
The group art exhibition 'Resurrecting Venus: The Cycle Continues' addresses the oppression and exploitation of women throughout history & in modern times.

In Partnership: What's Your Elephant

#whatsyourelephant is a movement using the arts to create provocative conversations around the unspoken. It includes visual and performing arts, creative community building, hands-on projects, workshops and events.